WhatsApp is by far the most popular messaging app today with users spanning over the billions. However, it is not just messaging this app can provide. You can video call up to 8 people at a time with the app!
1. How To Video Call on WhatsApp Web
In order to get video calling on Whatsapp, all you need is stable internet connections and friends. Jokes aside, while WhatsApp may be blessing us with 8 people in a class simultaneously, we're afraid many of us don't know that many people to begin with!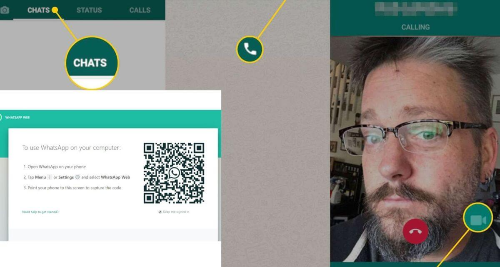 Open WhatsApp Web and scan your phone to login to your account.

Click on the vertical three-dots icon and click Create a Room.

A pop-up will appear, go ahead by hitting Continue in Messenger. Note, you will need a Facebook account for this to work too.

Now you can create a room and you will be ready to start a video call.

Just share the video call link with others on WhatsApp.

To create a room with a specific contact or group, you must open that chat window. Then hit the attachment icon and click Room, which is the last icon in the list. And voila!
Video Calling on Phone
If WhatsApp web is not usually your thing, you can very easily have a video call with your pals with the comfort of your phone. If you still were unsure about how to video call on the phone or did not even know about the feature, this guide is for you!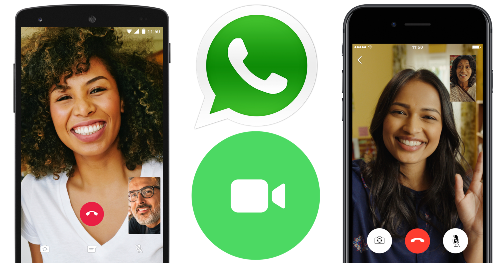 All you have to do is open your app, go to the window of the contact you would like to video call and then tap on the camera icon on the top right corner. Beware, do not do this in testing— we all know we have to check ourselves in the mirror before calling and then act casual!
What Makes Whatsapp The Best?
WhatsApp currently has the end to end encryption feature for its users which means that anything and everything sent on the app will be secure by default. So much so that even WhatsApp can not decipher your messages — the app offers 100% security to you and prioritises your safety.
In a world where data rights infringement are as common as anything, this is a great option to go for if you are looking for messaging apps. Keep in mind, Snapchat has suggested at various points that once a snap is taken, it is stored in their databases forever. Yikes!
Stay tuned to Brandsynario for the latest news and updates.