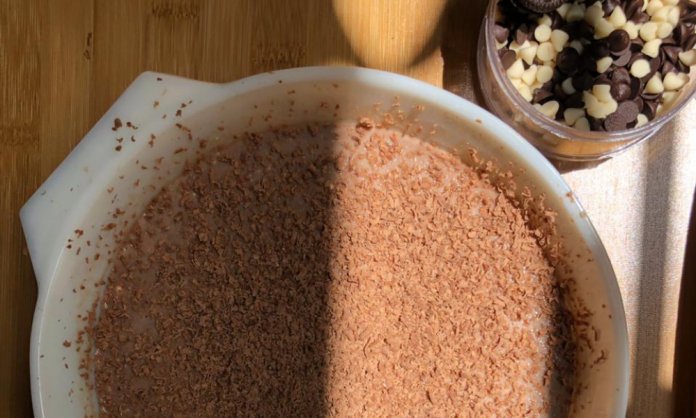 50 views
The Chocolate Souffle originated from the early eighteenth-century in France sounds like an intricate dessert, but in reality, it is as simple as it gets. In history, Vincent La Chapelle, french master chef to the world-renowned personalities/leaders, is associated with the dessert.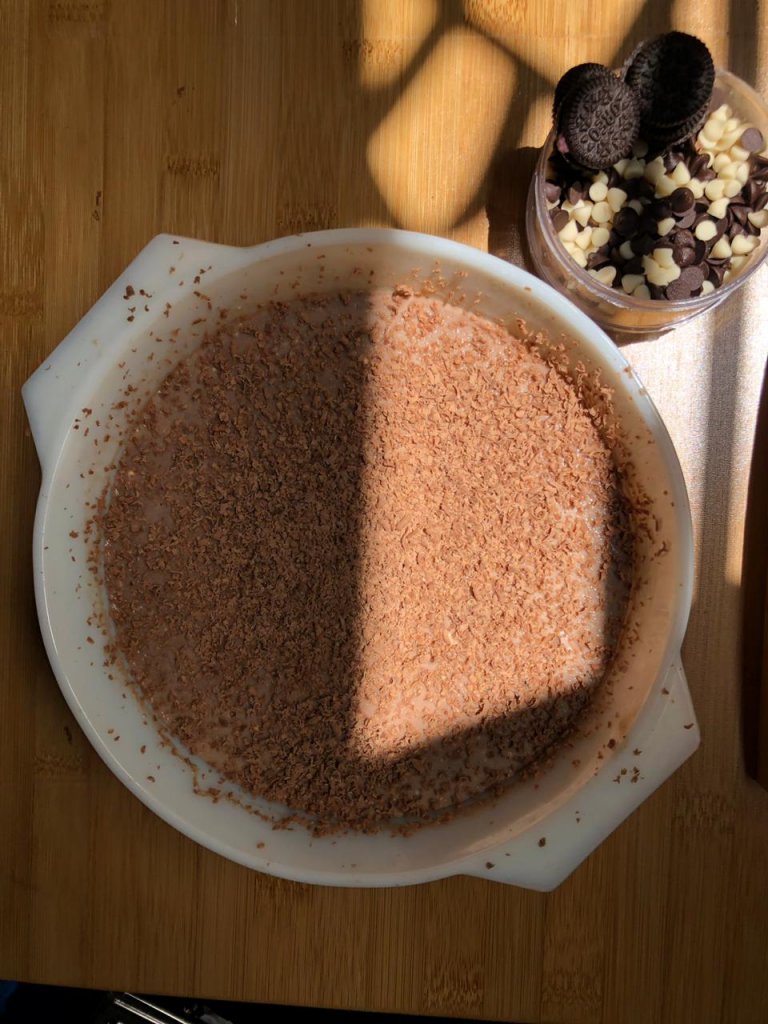 The word 'Soufflé' is a French verb, past participle of 'Souffler,' which means "to puff". The original recipe is made with eggs yolks and beaten egg whites that mimic foam. When baked, the dessert puffs just like a mushroom from the top.
However, this particular version of the recipe is without any baking, especially for those who want to prepare a quick dessert to enjoy after dinner with their loved ones.
Here's the PERFECT chocolate soufflé with the idyllic hard exterior and gooey, custardy texture that is not difficult to master at all!
Here are the ingredients you will need:
1 Cup of Cream
1 And A Half Cup of Milk
Half Cup Powdered Sugar
5 Tbsp Gelatin Powder
2 Tbsp Cocoa Powder
4 Tbsp Water
4 Eggs, Separated
Few drops of Vanilla Extract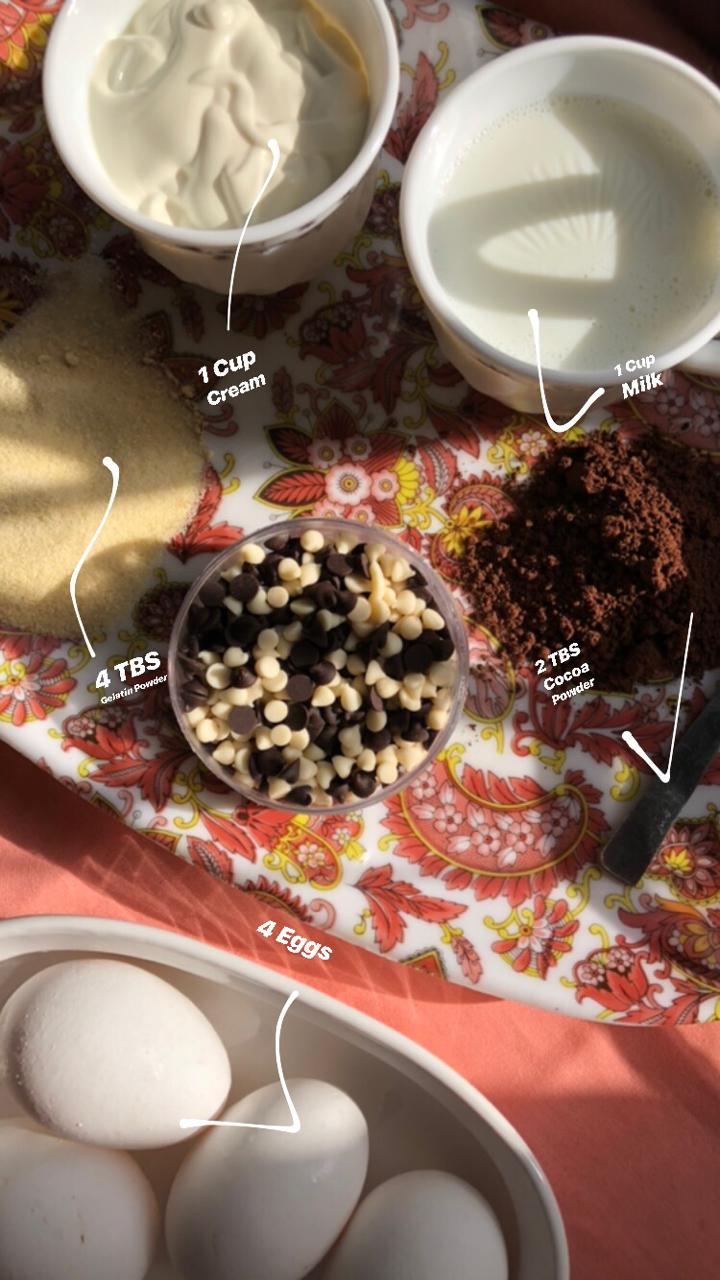 Follow the instructions below: 
In a large, heavy saucepan, add milk and cocoa powder, cook and stir over medium heat until thickened and bubbly. Reduce heat; cook and stir 2 minutes longer. Remove from the heat.
In a small bowl, beat egg yolks. Stir a small amount of filling into yolks, return all to the pan, stirring vigorously (Nobody wants scrambled eggs in their desert). Add vanilla extract.
In a small bowl, beat egg whites on medium speed until soft peaks form.
Stir egg whites into the chocolate batter until no white streaks remain, then fold in remaining egg whites.
Dissolve gelatin in 4 tbsp of hot water over a pan. Add that in the chocolate batter.
Add the cream and sugar too in the chocolate batter. MIX WELL!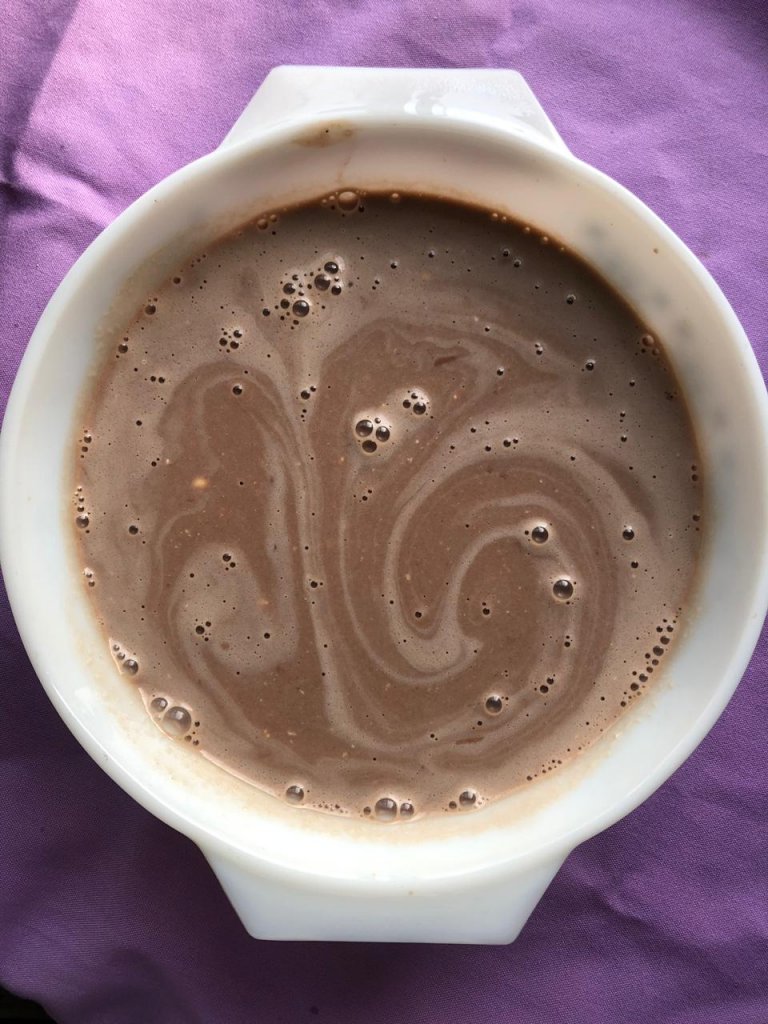 Grease the dish – Pour the mixture into a soufflé dish, and that goes in the fridge to chill for 3 hours!
Grate chocolate or Oreo cookies – dust it on the top! You can sprinkle chocolate chips if you want! Serve immediately as the soufflé will begin to deflate after about 2 minutes.
You can also prepare them in individual portioned ramekins to serve in style!
Marium Khan shared the recipe. For more exciting recipes, stay tuned to Brandsynario.