WhatsApp, the popular messaging app, offers a convenient feature that automatically saves incoming photos to your iPhone's camera roll. While this ensures quick access to your images, it can quickly clutter your device's storage. If you're looking to regain control over your storage and prevent WhatsApp from automatically saving photos, this article will guide you through the simple process.
Step 1: Open WhatsApp Settings
Begin by launching the WhatsApp application on your iPhone. Once inside the app, locate and tap on the "Settings" icon, usually found in the bottom-right corner of the screen. This will take you to the app's settings menu.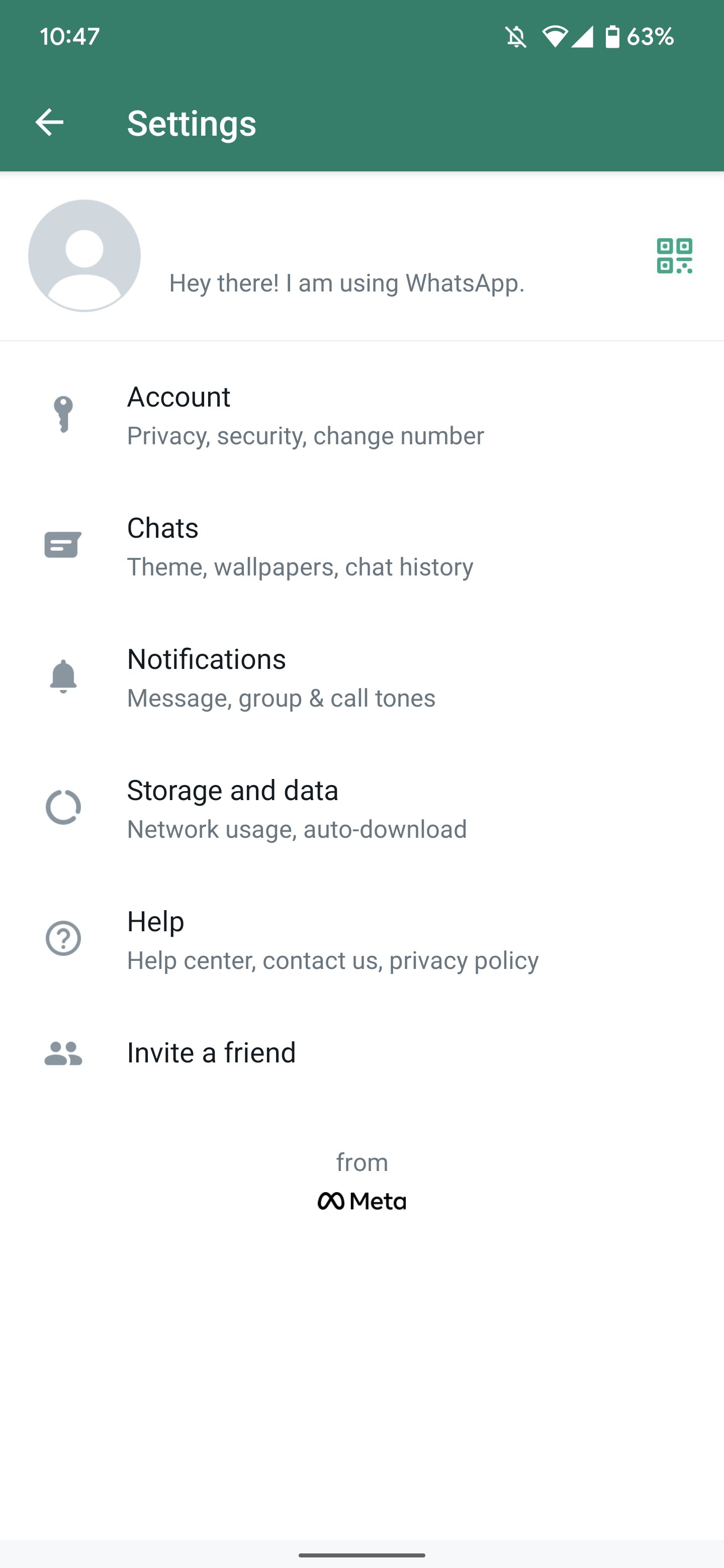 Step 2: Access Chat Settings
In the settings menu, you'll see various options to customize your WhatsApp experience. Look for the "Chats" option and tap on it. This action will direct you to the chat settings where you can modify different aspects of your conversations.
Step 3: Disable "Save to Camera Roll"
Within the chat settings, you'll find an option labeled "Save to Camera Roll." By default, this option is enabled, causing WhatsApp to automatically save received media to your iPhone's camera roll. To disable this feature and prevent media from being saved to your camera roll, simply toggle off the "Save to Camera Roll" switch.
Congratulations! You've successfully turned off the auto-saving feature for media in WhatsApp.
From now on, any photos, videos, GIFs, and other media sent to you via WhatsApp will remain within the app and won't clutter your camera roll.
Managing Media Storage
It's important to note that while this adjustment prevents media from being duplicated in your camera roll, the data consumed by media files within the WhatsApp app itself might still contribute to storage usage. Nevertheless, you'll no longer be storing duplicate copies of media, effectively conserving space on your device.
Explore More WhatsApp Features
For those still exploring the features of WhatsApp, there are numerous "How To" articles available to assist you. Whether you're learning how to block or unblock contacts, initiate a video call, or utilize lesser-known features like screen sharing during calls, you can find comprehensive guides to enhance your WhatsApp experience.
With a quick visit to your WhatsApp settings, you can easily prevent the app from automatically saving media to your camera roll. This small adjustment can make a significant impact on your device's storage space, allowing you to enjoy your chats without worrying about unnecessary clutter in your photo library. Take control of your media storage today and optimize your WhatsApp experience.
Stay tuned to Brandsynario for the latest news and updates.