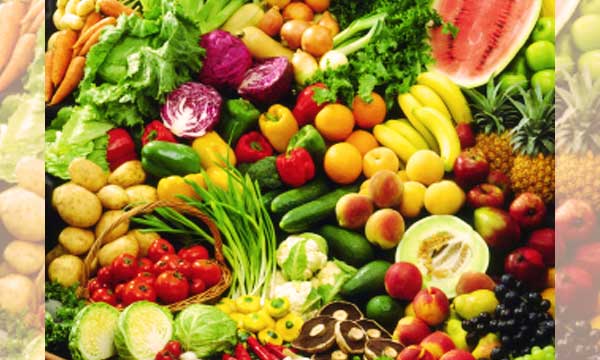 For many, a new year means new resolutions, and in the top five inevitably come losing weight and getting healthy. So maybe it's time to try so-called negative-calorie foods as the key to a successful new year's diet. Negative-calorie foods contain so few calories that they use more energy to digest than the calories they provide. They can be consumed as part of a healthy diet with no need for drastic measures.
Knowing which foods are considered to have "negative calories" could help dieters make lighter meals and encourage the body to burn more calories, with no need for extreme regimes like cutting out food groups or adopting diets that are too strict to follow.
Foods considered "negative calorie" have a low glycemic index and a high level of fiber. They do, therefore, contain some calories, but not many. As yet, there's no research to show that eating such food promotes weight loss.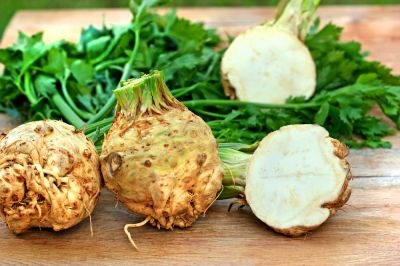 However, these foods, most of which are often consumed raw, can play a role in stimulating the body to burn energy while also improving metabolism and encouraging the production of digestive enzymes. These enzymes, in turn, help the body absorb nutrients and help break down fat.
At first glance, the list of negative-calorie foods may not look so appetizing. But the aim here isn't to make a meal entirely from these foods and with the sole aim of losing weight. That would deprive the body of essential proteins. Instead, negative-calorie foods can be added to meals here and there to help boost metabolism and encourage a healthier diet that's not laden with sugar or fat.
Top negative-calorie foods:
Raw celeriac: with just 18 calories per 100g, celeriac is one of the lowest-calorie fresh vegetables around. Packed with potassium, calcium, and iron, it's also good for digestion.
Cucumber: containing 95% water, cucumbers have very few calories (12 per 100g) and are excellent foods for anyone watching their weight.
Chicory: rich in fiber, chicory is a good source of vitamin B9 (folic acid) and vitamin C. It only contains 15 calories per 100g.
Zucchini: delicious steamed or cooked in sauces, zucchini only contains 23 calories per 100g and is 96% water. This vegetable is also rich in nutrients such as vitamins C, B3 and A.
Green beans: beans are rich in fiber, which helps us feel full. Why not try a big bowl of green beans seasoned with fresh herbs (20 calories per 100 g)?
Spinach: rich in iron, spinach only has 26 calories per 100g and contains fiber, magnesium, and calcium. Plus, spinach has a relatively high level of protein for a fresh vegetable.
Asparagus: with 20 calories per 100g, asparagus is the ultimate antioxidant.
Cauliflower: with 25 calories per 100g plus fiber and calcium, cauliflower can be used in all kinds of dishes.
Watermelon: thanks to its high water content, watermelon is the lowest-calorie fruit around, with just 15 calories per 100g.
Lemon: with 33 calories per 100g and packed with vitamin C, lemon is the citrus of choice for detoxers.
Stay tuned to Brandsynario for more updates.