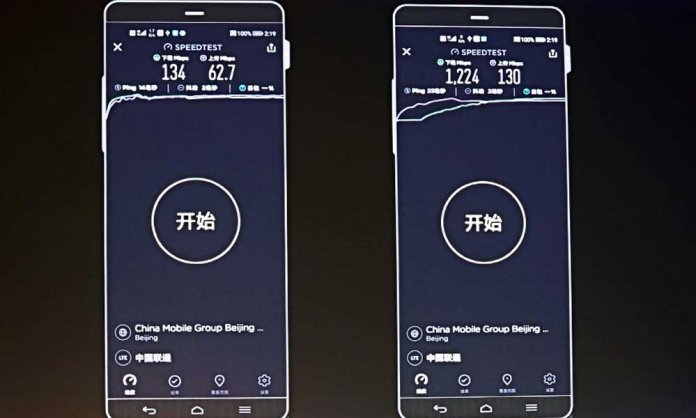 Following the successful launch of the Kirin 990 processor Series, global smartphone brand HONOR unveils its 5G Experience Lab.
It cements the brand's leadership in 5G technologies as it sets out its vision and roadmap for the roll-out of 5G.
It also teased the availability of HONOR Vera30 Series, the company's first suite of handsets that are equipped with the Kirin 990 chipset and supports dual-mode 5G all-access network.
The smartphone is set to make its debut in Q4 2019.
The Middle East has been pioneering the move to 5G with advanced countries already prepared for the revolutionary cellular technology and operators announcing their plans for large scale rollout.

HONOR is committed to empowering individuals from all over the world lead more connected and intelligent lives in this 5G-enabled world which begins with the 5G Experience Lab.

While research and development at the lab will help us expand on the potential of 5G technologies, the HONOR Vera30 Series goes beyond 5G capability to also deliver other sought-after technological advances.

Youth will be treated to a multi-dimensional 5G experience with Augmented Reality (AR), 4K video quality and cloud applications. -Chris Sun Baigong, President of HONOR Middle East and Africa
HONOR 5G Experience Lab: a roadmap for solutions that support all-access dual-mode 5G network
The HONOR 5G Experience Lab comprises a Communications Protocol Test Lab and features multiple zones that depict the future of 5G in everyday scenarios.
In the Communication Protocol Test Lab, visitors will learn about the various global network standards that demonstrate the seamless connections between these networks.
Furthermore, the lab can simulate the frequency ranges and bandwidths of carriers in different countries, allowing visitors to experience the seamless network transitions as if they are on international roaming.
In addition to travel, HONOR also showcased the deployment and application of 5G in smart homes and gaming while showing how it optimizes 5G signals to ensure best-in-class 5G experiences for users.
HONOR to win the 5G race with its "All-in-5G" technology
HONOR is at the forefront of the 5G race as it continues to leverage cutting-edge technologies to create innovative products.
The development of HONOR Vera30 Series, the company's first smartphone to support both NSA (non-standalone network) and SA (standalone network) architectures simultaneously to ensure all access, started a decade ago in 2009, when 4G was made commercially available.
Here is a snapshot of its timeline:
May 2017: Huawei announced the release of 15 NAS (Non-Access-Stratum) for pre-commercial trial
May 2018: Huawei completed the first 5G phone call
January 2019: Huawei launched Balong 5000, the 5G multi-mode chipset
March 2019: Huawei completed the first 5G video call in 4K
6 September 2019: Huawei launched Kirin 990, world's first flagship 5G SoC chipset
Huawei has invested USD4 billion to innovation in the past decade. Today, Huawei accounts for 20% of all 5G patents globally, making it the leader in 5G capabilities for commercial use.
It is the only manufacturer that is equipped with every component of 5G technology, including 5G core networks (integral network), 5G chips, and 5G terminals.
It's integrated and comprehensive upstream and downstream technologies are set to bring leading 5G experiences to Huawei and HONOR smartphones.