With the use of cutting-edge virtual reality (VR) and mixed reality technologies, Honda is accelerating the manufacture of contemporary automobiles. Watch this brand-new video to get a look inside the Honda VR Design Studio in Los Angeles. It goes without saying that VR has evolved into a crucial tool for Honda designers when building electric vehicles (EVs), which is why they are increasing its use in both Japan and Los Angeles.
The 2024 Honda Prologue full electric SUV was the first of its kind to be predominantly built using virtual reality visualization technology, which proved useful when it came to overcoming cooperation and efficiency problems during the age of COVID-19.
Honda has already committed several serious errors such as sending Clarity cars to the scrapyard and failing to release a Honda e or hybrid Acura MDX in US markets. The final one is particularly disappointing for us since, despite the fact that Honda fans adore MDX.
The process
Previously, Honda's designers would follow convention and begin with a clay model, which they would then convert into a digital model for more work and cooperation. This time, they approached it the opposite way, beginning with a computer design produced in a virtual reality environment and only employing clay cutting later to ensure that everything appears fine in reality.
Honda now has a 2500 square foot room set aside for VR. Instead of merely clicking and zooming with a mouse or whatever, the team needs all of that area for both modeling and moving around virtual models in the actual world.
Being able to digitally work with designers all around the world was a major benefit for Honda. The pandemic made this difficult or impossible, but moving ahead it will also lessen the environmental effect of design and speed up processes. As a result, the pandemic ended up offering the firm something helpful by changing its operating procedures.
But this wasn't simply dancing in the living room while wearing an Oculus/Meta Quest. To ensure that the VR experience matched the feel and touch of the real world, they actually built physical replicas of the car. This helped create a more useable design from the start by giving the designers a true sense of what the design will truly be like for drivers.
All of this resulted in less modification later with other teams who choose materials, design and construct interiors, etc. The increased speed was thus quite real.
Opening doors for future ventures
Additionally, teams from many continents were able to work together in real time. The team members were able to view the same item at once early in the design process instead of exchanging files or even clay blocks, which meant that everyone's thoughts and contributions ended up being a part of the process early instead of later. Again, this was handy, but it also greatly increased the process' speed and efficiency.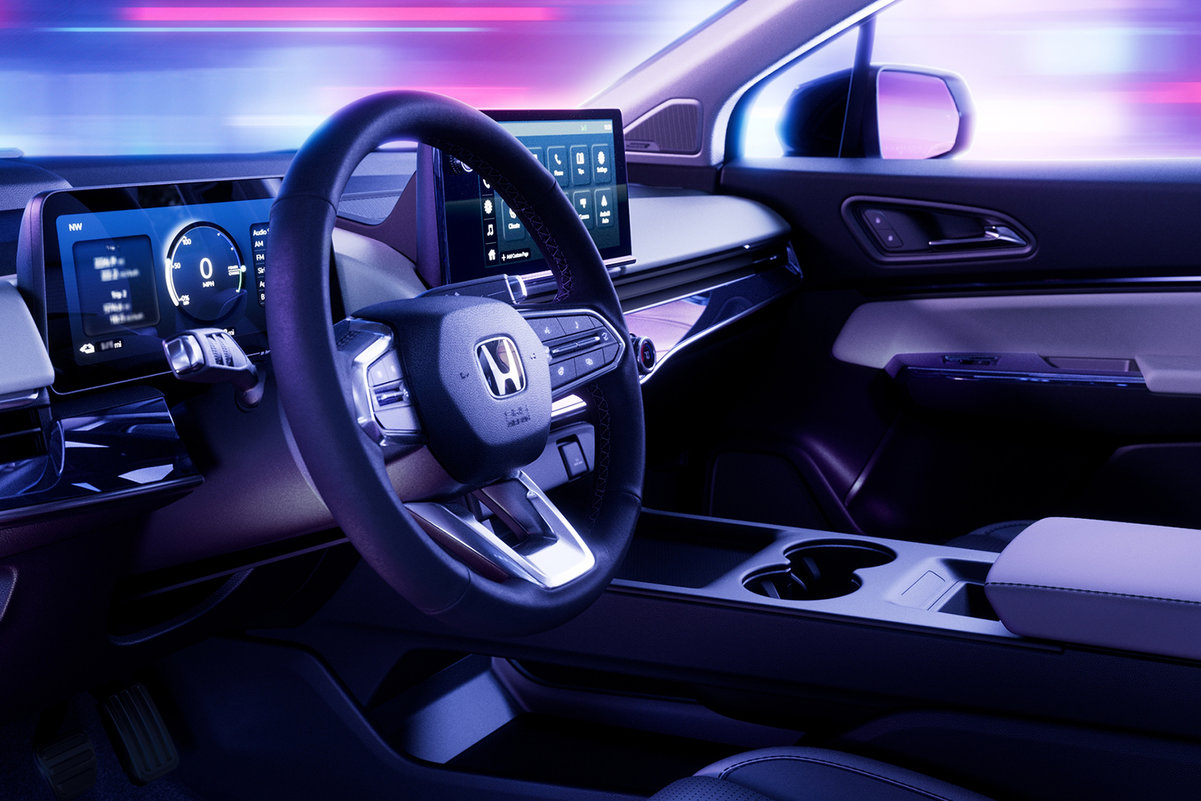 During the pandemic and the creation of the distinctively Honda aspects in the Prologue, Honda got a taste of what VR could accomplish for it. They are thus moving ahead and looking for methods to make VR do even more tasks for them in the future. The business is excited about what it may imply for the teams' productivity and efficiency as well as how it can enable Honda to produce better electric vehicles in the future as it moves onto fully-Honda platforms.
Stay tuned to Brandsynario for the latest news and updates.