Honda Motor Co plans to build millions of electric vehicle (EV) by 2030 using three new dedicated platforms. According to a top executive at the Japanese automaker, one of them will be jointly developed with U.S. partner General Motors Co.
Honda Electric Vehicles 
According to Honda's global head of Electrification Shinji Aoyama, the company is working on two new platforms. One for mini EVs that will be available in Japan by 2024. And another for full-sized EVs that will roll out in North America in 2026.
A third, previously announced platform for medium-sized cars is being developed in partnership with GM. Aoyama said that cars based on that platform will start rolling out in North America by 2027.
Read More: Toyota Has Opened Car Bookings Without Raising Its Prices
"We have not decided which plants or what will be produced. However, we are going to share the bill of the process for manufacturing. In order to enable the cars to be produced at either Honda or GM plants." Aoyama told a publishing agency.
Honda Electric Vehicle Battery 
According to him, Honda also plans to start piloting a solid-state battery program in 2024 with an eye toward production toward the end of the decade.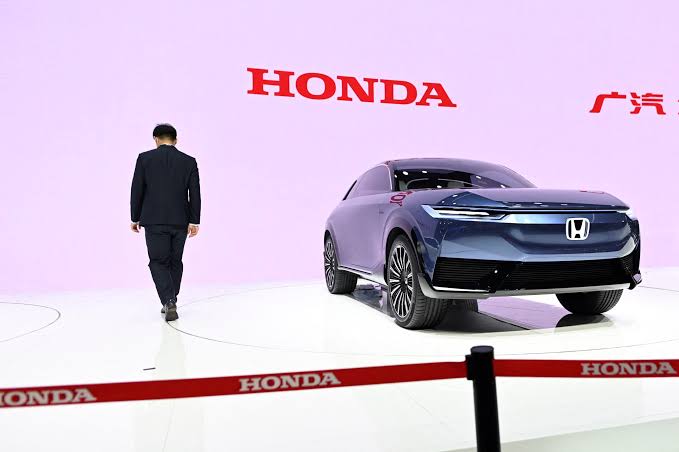 Current lithium-ion EV batteries are subject to risks like bursting into flames, and a solid-state battery would be far more stable. It would also be able to store more electricity.
The company plans to build 2 million EVs by 2030, with 750,000 to 800,000 built-in North America (including the ones developed with GM).
Honda's goal is to make EVs more affordable and while plenty of electric cars are in the works, few of them have price tags below $30,000.
Read More: Here Are The Newly Announced Car Prices 2022 In Pakistan
Honda's announcement forecasts a wave of potentially affordable EVs rolling into the market over the next five to eight years.
Ford recently split into two in order to streamline electric vehicle production and is creating its own platforms as well as batteries and charging tech. Volkswagen, Toyota, and Hyundai are all also working on their own electric vehicle platforms.
Stay tuned to Brandsynario for the latest news and updates.