The coronavirus pandemic has caused countries to take on strict lockdown measures and the majority of the world's population right now is working from within their homes. People are not using their car unless they need to buy groceries and this has made it difficult for car manufacturers to market their products during this difficult time. However, Honda UAE's latest campaign tackles this situation with great ease.
Honda UAE embraces the #StayHome initiative by releasing a new 35-second commercial that was filmed entirely from home with the help of an ad agency, Memac Ogilvy in Dubai.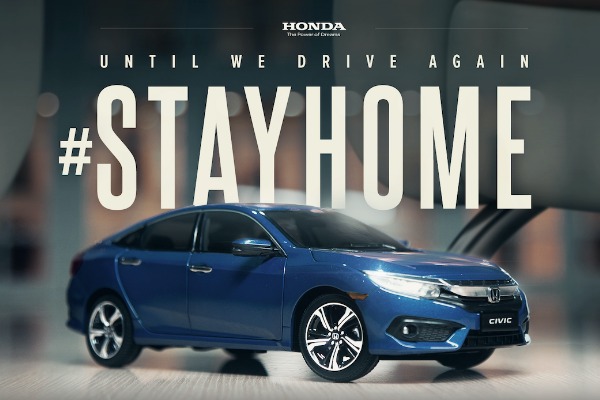 The advert starts like any other car campaign, with a zoomed in shot of the car that showcases its minute details. However, there is a twist for the viewers as the text flashes on screens saying, "This might be the first car commercial to be written, directed, edited and watched entirely from home."
Playing against instrumental music, viewers can see the miniature Honda Civic 2020 car zooming across the carpets, passing through furniture legs and finally a person uses a finger to close the door of the mini Civic. The car manufacturer puts up a hopeful message at the end saying, "Until we drive again" with the hashtag #StayHome.
Well, who would've thought that an entire commercial could be produced within the confines of our homes? Watch Honda UAE's latest campaign here:
What are your thoughts on the Honda Civic 2020 commercial produced entirely at home? Let us know in the comments below.
Follow Brandsynario for latest news and updates.