Hina Altaf, the accomplished actress is being speculated on Instagram for any signs of "khush khabri". Yes, the phupos are back and they're wondering if another actress is pregnant!
Hina Altaf and Agha Ali
Hina Altaf is married to Agha Ali. Many of you might know him from his problematic statements but that's a topic for another day. On May 23, 2020, the two announced to their fans of having tied the knot together.
They got married in a private ceremony on the day of Jumma Tul Wida and their pictures are adorable!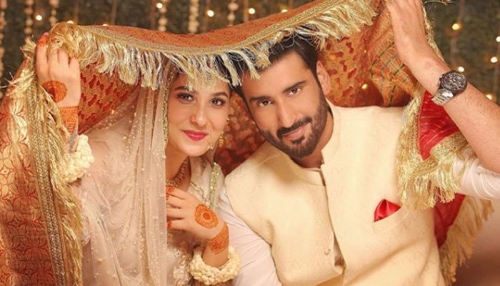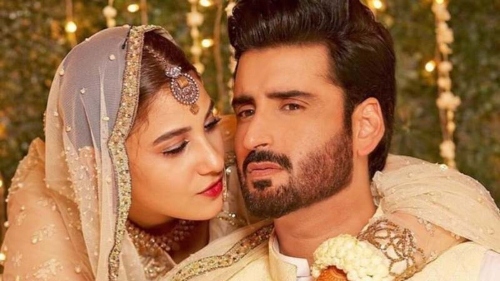 Hina Altaf's Diet Control
A while ago on Nida Yasar's morning show, the couple revealed a promise they had made to each other on the day of their marriage. Don't try guessing it, you'll never be able to, Agha Ali wanted Hina Altaf to promise that she'd never get fat (or at least as fat as the woman he showed to her). 
Of course, she laughed and she agreed and apparently Agha Ali also promised to stay "slim". With this in mind, these questions about pregnancy seem hilarious. Check out this tweet that had us rolling on the floor:
hina altaf: I'm pregnant
agha ali: idc you look fat ew! get out of my house here are the divorce papers

— H. (@heyjeemm) August 8, 2020
Even Ali Gul Pir also had a take on this absurd conversation which is downright hilarious.
View this post on Instagram
So Where Are These Rumours Coming From?
We know how we are also. An actress just wears loose clothes sometimes or gets a picture taken from a bad angle and there you have it: "SHE'S PREGNANT!"
The same has happened with Hina Altaf who recently put up a picture in which her clothes are considerably loose. Check it out and be the judge for yourself: is she expecting?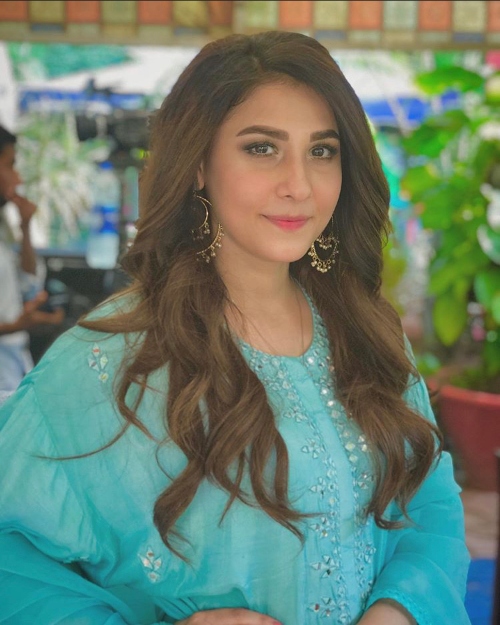 Hide The Bump: Mission Impossible 10
In our society, as hard as it may be to hide the humongous bump, many women will die trying. You might even be guilty of draping the dupatta from one side all over the bump making it look like the traditional Indian outfit. Or if you haven't resorted to this, you've definitely seen women do that.
Otherwise, there are women wearing clothes so loose you can't tell whether there's a body inside the kurta or just air. But still, the bump will be trying to show itself. This stems from our age-old lessons that the bump must always be hidden! It's a treasure!
Stay tuned to Brandsynario for the latest news and updates.