When we like a showbiz personality, we want to guess and know everything about them. And unfortunately, we have this habit that when that personality is a female, we automatically become phuppos. Hina Altaf, too, recently experienced her fans acting like phuppos.
Phuppos and their questions
When she wasn't married, all the people would do was ask her age. Oh, and of course, ask her why he got a guy's name tattooed. Everyone just wants some masala. They must have been super disappointed to know that the name was of her mentor and not a potential lover.
Anyway, ultimately she did get married to her co-star Agha Ali. This made quite some news considering before marrying her, Agha was engaged to actress Sarah Khan. One would have expected the phuppos to calm down after this news, but no. They had to bash Hina Altaf for being the reason the engagement broke.
Time for the next step, Hina Altaf
Now, they have another issue with the actress. They think it's time for her to become a mother.
Hina Altaf recently put up a stunning picture showcasing her smile. She was wearing a cute sweater and covering her smile with her hand. It was her goodbye to 2020 and a welcome to 2021.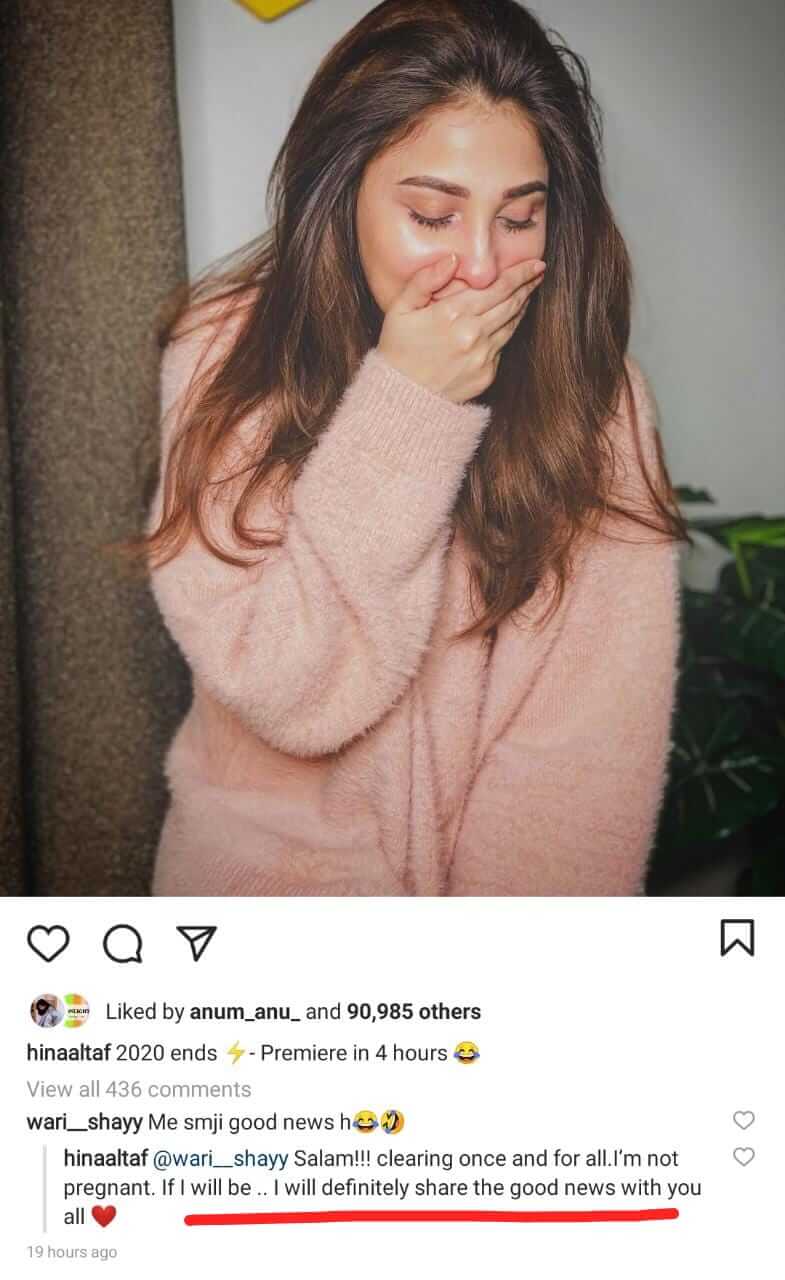 But if you can count on someone to extract something drastically different from what the actual story is, it's the fans.
Instagram user wari_shayy comments on Hina's picture, saying, 'I thought you have good news.' Now, in desi vocabulary, everyone knows what good news really means.
Hina Altaf replies to the comment in the best way possible. She doesn't lash out at them. She told them that had she been expecting, she would totally announce it first.
Stay tuned to Brandsynario for the latest news and updates!