Ever since the COVID-19 made its mark on the planet in late 2019, we have seen many weddings happening around us. From small intimate gatherings to huge functions, we have witnessed every kind of wedding in this past year. Along with that, we have seen a huge rise in the number of celebrity weddings last year. Hina Altaf and Agha Ali's wedding was also the product of the pandemic. The wedding ceremony took place in May of 2020. Next month we are going to see both of them celebrate their first wedding anniversary together. However, there is a catch.
Latest Post of Hina Altaf
Hina Altaf previously responded to netizens' queries on 'why doesn't she post a lot about her marriage on social media?' In response to the questions, Altaf mentioned that she wants to keep her life private, and she feels like it is better not just to give anyone anything to talk about.
However, a recent post of Hina Altaf has created a social media frenzy, and people are going crazy about it. Hina and Agha celebrated 11 months to their marriage which seems a little off tradition as their wedding anniversary is yet to occur next month.
Hina posted a picture on social media swooning over their 11 month anniversary with some flowers and cupcakes. Not to mention that she looks extra cute.
Public's Response
The comment section of the post was bombarded with all types of comments. Some tried to make fun of their 11-month celebration while others couldn't stop comparing them with Sara and Falak, which actually sounds absolutely immoral to do so.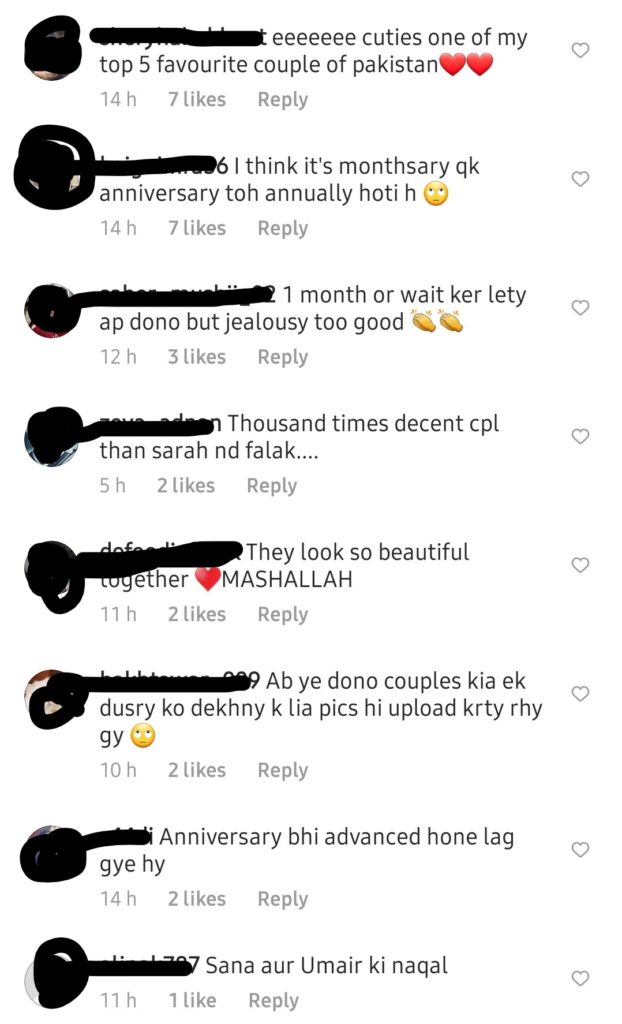 However, some mentioned that the couple is doing this to get some fame, and they are trying to copy some other big names in the industry.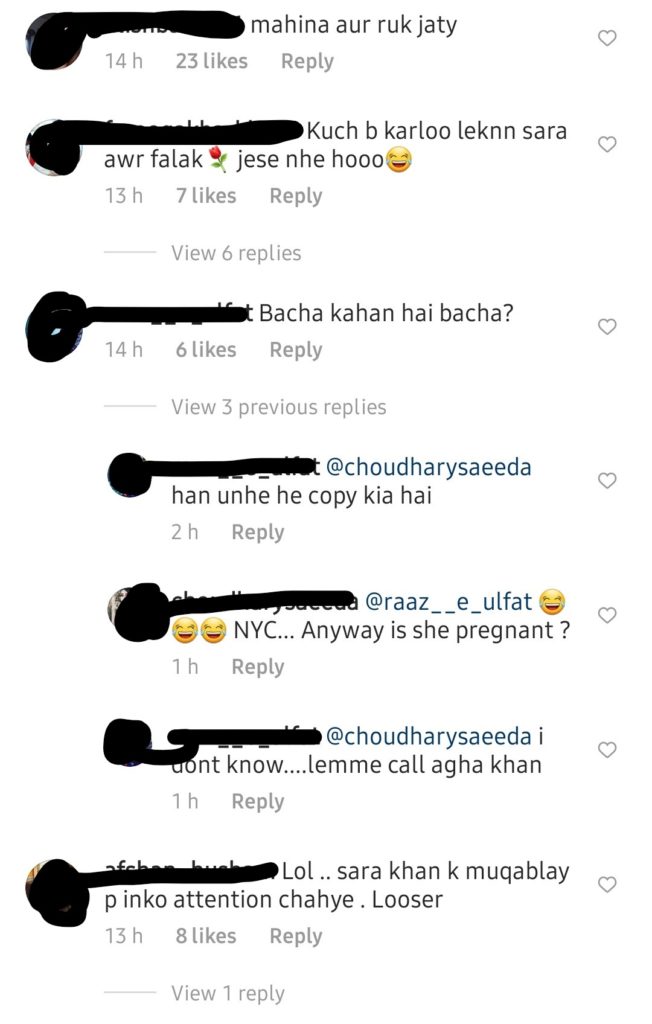 A very few people had to say something positive about the post who didn't feel the need to mock the couple.
While we think that these comments are absolutely unnecessary, everybody has a right to speak, but at the same time, comparing different celebrities and people and social media still sounds disgraceful.
Stay tuned to Brandsynario for the latest news and updates.