There has been news of a Mercedes electric car, for some time now. People have been getting hints of it for a while and they have anticipated it. Now, Mercedes has just launched a new electric car. It is going by the name of EQS and there is quite a lot that it offers. The company surely is moving forward without much hesitation. The car itself stands in the luxury electric genre, making it the brand's most expensive one yet!
We are aware that Mercedes has always had a knack for creating robust vehicles. If you ever saw one being driven down the street, you may not be able to steal your gaze away from it. The brand has been in operation for a long time now and it has seen quite a lot of ups and downs. Here, for instance, we see another 'up' moment for Mercedes. With Tesla being one of the front runners for the electric age, Mercedes does not fall behind either.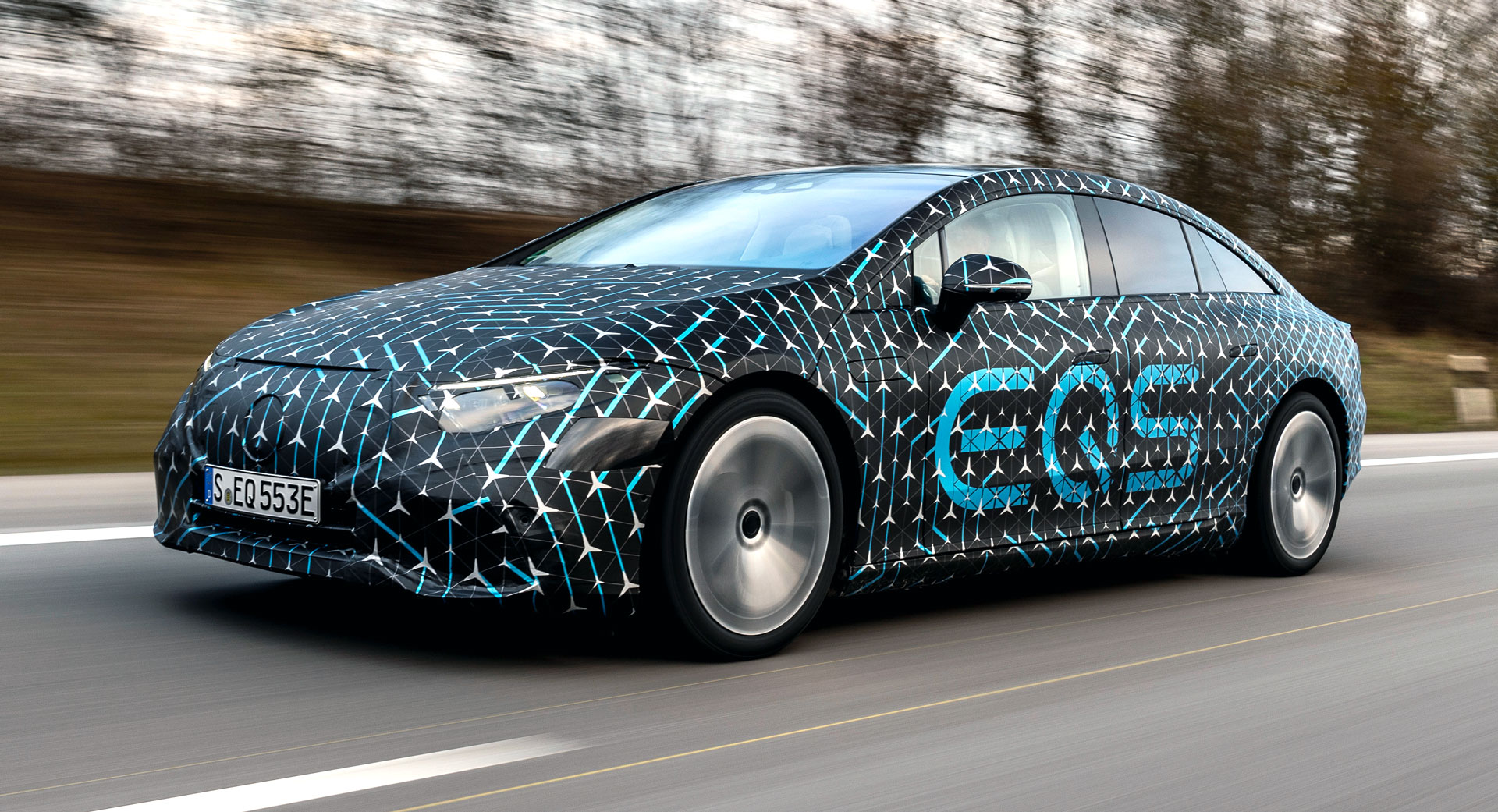 Mercedes EQS Launch
It is not only one of the biggest launches of 2021 but also one of the best ones too. The car is powered by a 107.8 kWh li-ion battery pack. We know that electric cars don't use combustion engines so we brought you directly to the battery pack. The rear wheel powertrain consists of a single motor that can produce up to 329 horsepower. Additionally, the all-wheel powertrains produce up to 516hp.
Being charged at a rate of 200 kilowatts gives this car quite a lot of advantages on the market. Its power allows it to give a 480 miles driving capacity. Converting to kilometer, that's a substantial 772. You can drive from Karachi to Rahim Yar Khan in such a range! Imagine how far this vehicle can go, just by perceiving the above-mentioned route. You can be in Sialkot on one more charge!
Additional Features
There is more to the car than just the technical end, though. It is said to give Tesla a hard time in terms of aesthetics and interior beauty. It may seem that the beautiful designs of Tesla may not be able to hold a candle to the EQS. Mercedes EQS even has a touchscreen, spreading at 53 inches, which can allow you to control every function of the car. While the interior is minimalistic, it gives off an extremely luxurious look. The dashboard and the rest of the car blend into each other so well, you cannot tell one from the other.
For now, the price of the vehicle has not been revealed but it might just cost somewhere near the high end. We all know that the high-end does not really have an end so let us all wait till the price is dropped. We hope that the company continues to do well in the electric domain as it is becoming one of the most vital ones. The future is shifting towards that direction and no one wants to lag behind.
Stay tuned for more from Brandsynario!