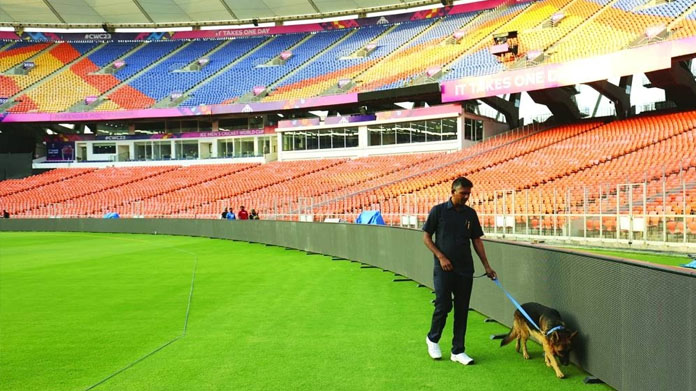 Indian authorities are on high alert due to concerns about potential terrorist threats for the upcoming ICC World Cup 2023 matches in Ahmedabad.
Recent reports in the Indian media have highlighted explicit threats from terrorist elements targeting matches in the city. This has raised significant concerns about the safety of players and fans.
In response to this threat, security measures in and around Ahmedabad Stadium have been significantly strengthened. A deployment of over 3,000 police personnel will be strategically positioned within and around the stadium premises to ensure the safety of all attendees.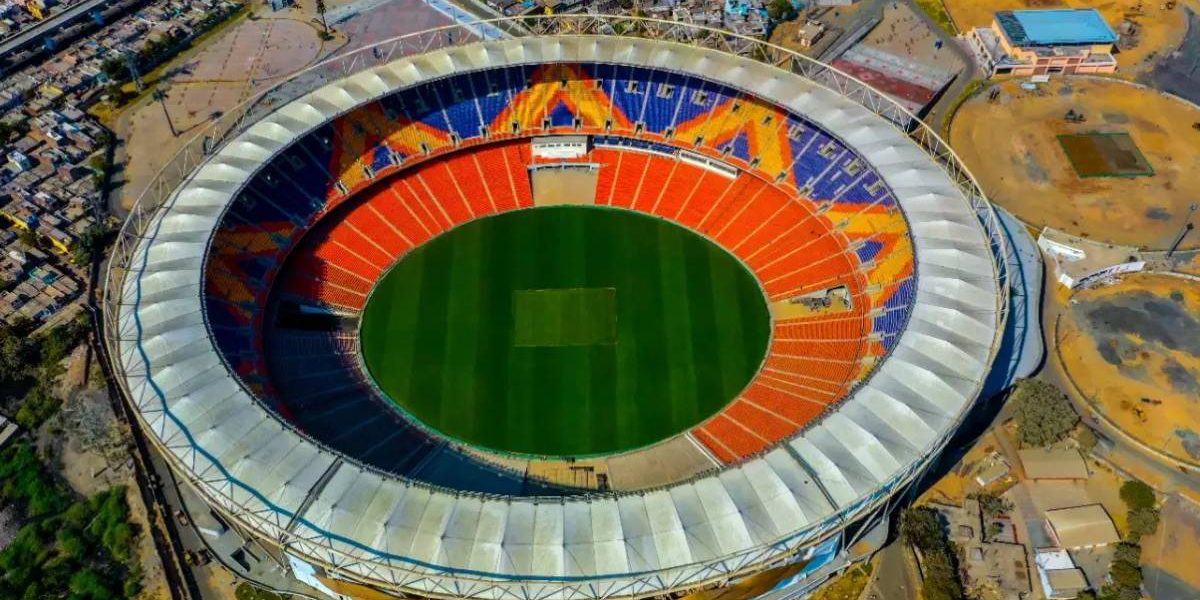 To bolster security, the road leading to the stadium will be entirely closed during matches.
Reports from Indian media indicate strict security protocols at Ahmedabad Stadium. Spectators may only bring mobile phones; all other items are prohibited.
Ahmedabad will host five matches, including the opener between England and New Zealand. New Zealand secured a significant nine-wicket victory.
The highly anticipated India-Pakistan showdown and the ICC World Cup 2023 final are also scheduled at Ahmedabad Stadium.
The ICC World Cup 2023 officially began in India with the opening game. The tournament features 10 teams vying for the title across 10 venues in 45 high-stakes league matches.
As the tournament progresses, the top four teams will advance to the semifinals. These crucial matches are set in Mumbai on November 15 and in Kolkata on November 16. Reserve days have been allocated for both the semifinals and the final to ensure fairness.
Stay tuned to Brandsynario for the latest news and updates.