Peak Freans Gluco is finding itself at the center of a cultural reviving movement. Have you noticed how children today are not attuned to Urdu as much as they are with other languages? That is precisely what Gluco is trying to counter with its new campaign, "Gluco Kahani" which did a lot at Karachi Literary Festival.
What's Gluco Kahani?
Gluco Kahani is what Gluco is doing to revive Urdu. The campaign focuses on originally composed, written, and sung rhymes in partnership with Bilal Maqsood. The entire motive is to instill this sense of learning and appreciation of Urdu in children.
'Kaaf Se Kahani'
The 3-day Karachi Literature Festival kick-started on the 5th of March where Peek Freans Gluco hosted an interactive session called "Kaaf Se Kahani". Renowned educators and artists like Rumana Hussain, Bilal Maqsood, Beenish Umer, and Peek Freans Gluco's Senior Brand Manager Hataf Shahab led the session, moderated by Sarwat Gillani.
Exciting Activities
This talk was not all that Gluco did at the Karachi Literature Festival. After all, something had to be done to engage and incorporate the very age group this campaign is for! The Gluco Kahani stall had some fun activities planned for the little visitors at the festival and they all had a blast!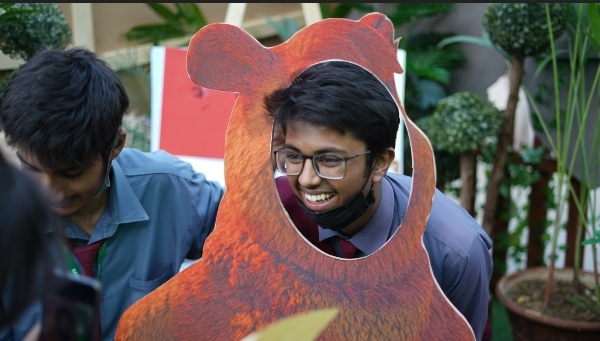 They can be seen making vividly colorful drawings whilst playing with each other. Our favorite part has to be how Sarwat Gillani even accompanied these little artists for the day and was enjoying herself to the fullest.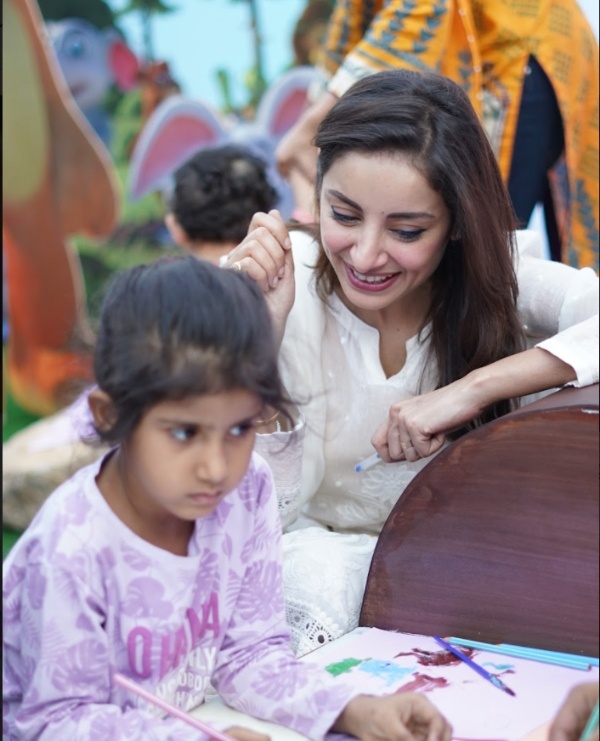 There were animal cutouts in which one could stand and take pictures. There was also hand-painting or face-painting service for the little ones because that's what they love most! This interactive and artistic involvement hosted by Gluco Kahani captures how engaging with children is the best way for them to learn.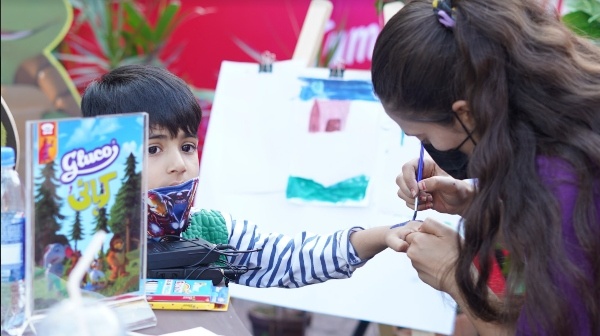 The Rhymes Are So Relatable
The rhymes that Gluco Kahani brings to the table are also brilliant. For instance, our favourite has to be the elephant one in which "aik dou teen hathi nikle mere school ke chhote baste se". This takes us back to those school days when our bags used to break outbacks. The elders in the home would always talk about how this is simply unfair!
Check it out:
Bilal Maqsood Educates Us
Bilal Maqsood also took the stage to give his two cents on how Urdu should be taught within homes. He spoke about several rhymes to add how they use Urdu, especially with relatable concepts so children can get hooked on them. Bilal Maqsood made a strong point indeed because home is where learning starts for children!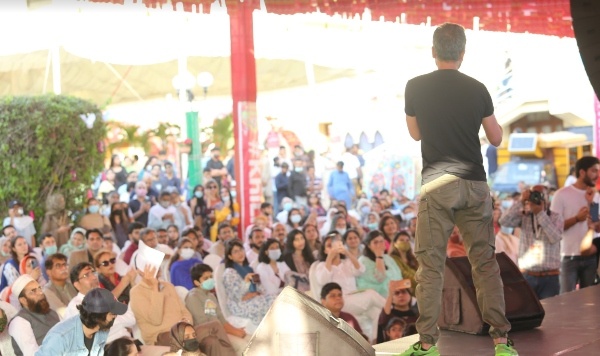 What are your thoughts about this great initiative by Peek Freans Gluco? Let us know in the comments below.
Stay tuned to Brandsynario for the latest news and updates.