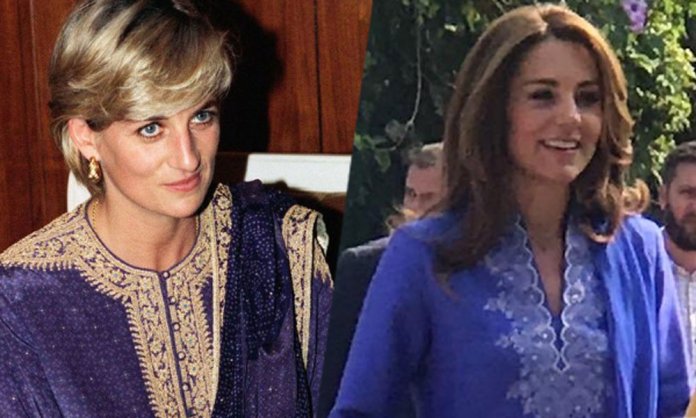 The Royal Couple landed in Pakistan yesterday, and the hype around their arrival was so high that #RoyalVisitPakistan is still one of the top social media trends.
Moreover, as expected, the couple's faces have been all over the newspapers.
Pakistani newspaper today #RoyalVisitPakistan pic.twitter.com/dluuHvS13X

— Usman (@uszahid) October 15, 2019
Not a lot has been revealed about their tour schedule owing to security concerns, however, we have been told that Prince William plans to honour his mother, Princess Diana's charity work in Pakistan during his official 5-day tour.
"Details of the trip are being kept under wraps for security, but the couple — who will travel without their three children — will meet Pakistan's president, Arif Alvi, and prime minister, Imran Khan, whom the Duke has known since his childhood," The Sunday Times reported.
Diana, Princess of Wales, was a close acquaintance of Pakistan's current prime minister Imran Khan, and had visited the country a number of times.
She last came to Pakistan in 1997 to help raise funds for a cancer centre Khan built in Lahore, shortly before she passed away in Paris.
Diana was popular for her elegance and the way she would adapt to the Pakistani culture whenever she visited. And now, Kate Middleton is being held up to quite the same standards.
We believe it is safe to say that Kate is following in the footsteps of her mother in law without looking like a first copy of her.
Recently, a magazine has suggested that local designer Hassan Shaharyar Yasin (HSY) would be dressing the Duchess of Cambridge. In an interview with the publication, Susan Kelley, editor and founder of fashion blog WhatKateWore.com, said:
"I think we will probably see at least one traditional shalwar kameez — the top and loose trousers look — from Kate on this trip."
Let's take a look at her outfits so far and how they resemble those of her mother in law's:
Here's what she was dressed in when she landed in Pakistan, alongside what Diana had worn in Pakistan in the 90's:
Similarity of Princess Diana's visit to Pakistan and now her daughter in law Duchess of Cambridge kate Middletom's visit. Look at Royalty and Grace ❤#RoyalVisitPakistan pic.twitter.com/pCgTD4zS5I

— Syed Zubair Hussain Shah (@syedzoobishah) October 14, 2019
Eerie… coincident or regal compliment between the two traditionally Pakistani style shalwar khamiz outfits of the late #diana & #kate Duchess of Cambridge during both their #RoyalVisitPakistan .. both pulled it off 👌🏼btwn pic.twitter.com/QFx2sG9D4r

— Emb Hashmi (@EmbJournalist) October 14, 2019
The minimalistic outfit is by by British designer #CatherineWalker, a favourite of the Duchess of Cambridge, customised in ombré aqua fabric. The accessories (matching clutch and earrings) are by the Pakistani brand, Zeen Woman.
Kate's wearing a @zeenwoman clutch, $29: https://t.co/Vncm5dXSgd
and earrings, $10: https://t.co/Eol8EJRK1T#RoyalVisitPakistan #DuchessOfCambridge

Thank you @ufonomore & @innominate_93 pic.twitter.com/GKIh1aqjyA

— MiddletonMaven (@MiddletonMaven) October 14, 2019
On the second day of her tour, which is today, Kate is sporting a subtle shalwar kameez by Pakistani designer Maheen Khan:
I can reveal that #KateMiddleton is dressed in #MaheenKhan. I have an exclusive interview with her, as yet unpublished. Dubbed the "Coco Chanel of Pakistan" by Milan Fashion Week, @Maheenkhanpk's style is in keeping with the Duchess' signature classic elegance #RoyaltourPakistan https://t.co/i4qUDsIuvy

— Laaleen Sukhera✒لعلین🇵🇰🇬🇧 (@laaleen) October 15, 2019
Fun fact: Maheen Khan ran an embroidery house in the UK and did the embroidery for Catherine Walker until she died. 
My team is proud to have worked on the Periwinke silk out fit for the Duchess https://t.co/3HQBmn7NR9

— Maheen Khan (@Maheenkhanpk) October 15, 2019
Now take a look at what Lady Diana had worn earlier: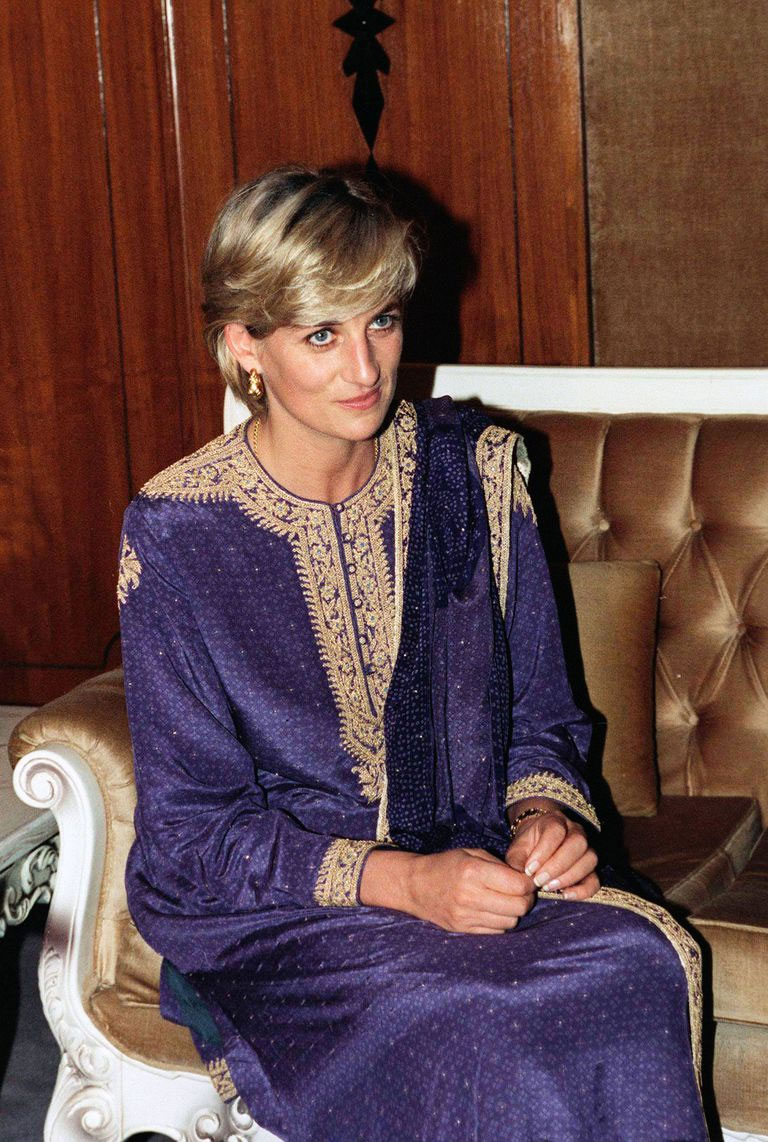 Do you see the striking resemblance and doesn't it leave you in awe of her grace?
Let us know in the comments!
Stay tuned to Brandsynario for more news and updates.