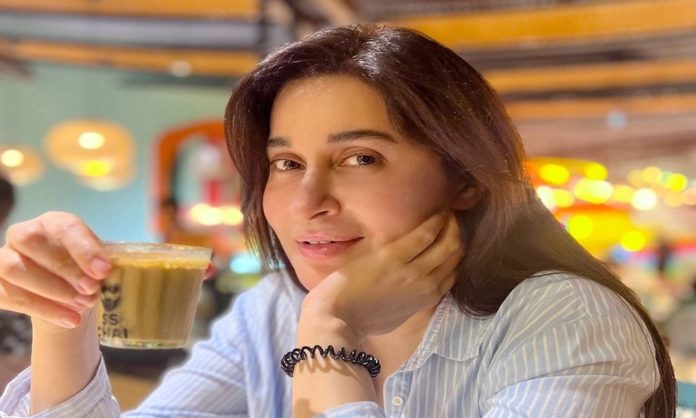 Shaista Lodhi, who has been known for acing her career in acting, hosting, and working as a doctor, recently got candid about the multiple accolades under her belt in a fun-filled conversation with Mazaq Raat team.
The conversation also sparked an interesting question about the popular rishta (matrimonial) segments before her departure from morning shows. Despite her attempt to sidestep the topic by failing to recognise her former crew member, the now Mazaq Raat team member went on to explain his personal experience.
"I used to appear on your shows in different getups. One day I even volunteered as a replacement bride when the designated person was running late due to traffic," the Mazaq Raat member went on.
"You not only organised the rituals but also walked me down the aisle as I faked being an actual bride," he concluded, leaving the guest in a state of shock.
Mazaaq Raat host Imran Ashraf changed the topic as the audience broke into a fit of laughter. However, an engaging segment with the audience raised another interesting question when a spectator inquired what would Shaista Lodhi have been if she hadn't been in the showbiz industry.
"A homemaker," the doctor-turned-actress told the audience. "If I was not in this industry, then I would've been at home, sitting like this being a homemaker," Shaista added. 
Read More: Iqra Aziz Receives Hate For Wearing 'Revealing' Clothes
Meanwhile, Shaista also shared her thoughts on working as a morning show host and hosting hundreds of guests on her shows. While discussing the most memorable guest, Lodhi mentioned that Aamir Liaquat (late) was one of them who would not even give any chance to host so that they can any questions.
"Aamir Liaquat (late) was one of them. Whenever he would come on the show I would just sit back and listen to whatever he had to say. Nonetheless, that was his specialty," the actress concluded.
Read More: Shoaib Malik's Recent Family Photo Is Raising Many Questions
Stay tuned to Brandsynario for the latest news and updates.