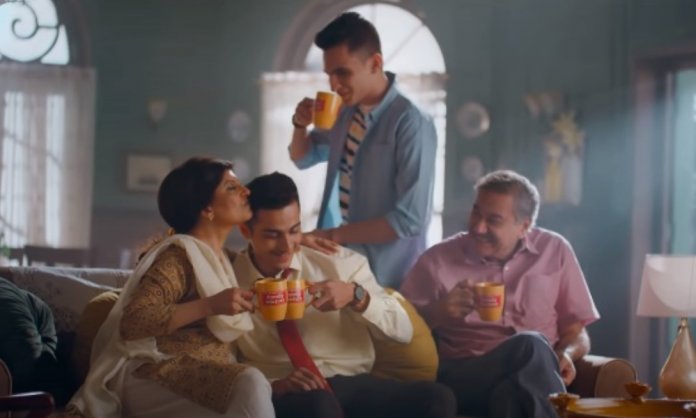 Now that winters are here, can you imagine anything better than sitting with your family with a steaming hot cup of chai in your hand? Name a better duo, we'll wait!
This Ad Is Winning Over Social Media!

Tapal Family Mixture's latest ad is just as warm as a cup of their chai. The latest TVC shows a young man with a speech impediment, standing in front of the mirror every day. He tries every day to improve his speech and speak fluently, but as we all fall short sometimes, he does too. 
But, in the face of every frustration, is his mom's freshly brewed chai. There are moments with his brother as they both sit on the roof and tackle life together but not without a cup of chai. The family has the motto "protect nai, prepare kia" which perfectly captures the families values. They come together to support each other. Often times, the support is not a grand-gesture, it can be as simple as sitting down with a cup of chai. This family shows us how it's done!
See It Here:
Why Is This Ad Special?
This ad is special for a huge reason. Tapal Family Mixture shows that nobody is perfect but also that nobody has to be. Our families support us through thick and thin despite our shortcomings. This ad shows that each of us has something that can hold us back at times. But, with a family's support and love, nothing is impossible or unattainable!
"Meri Family Meri Strength" highlights how families often make us who we are. No matter the disagreements or the reservations, if there is any set of people who supports each other unconditionally, it's families. Our families are our strengths and Tapal Family Mixture brings the idea home.
Celebrities Share Their Family Moments:
View this post on Instagram
View this post on Instagram
View this post on Instagram
Pakistanis Have Chai In Their Blood
Other than that, the link Tapal Family Mixture's ad creates with family and chai is something all of us can relate to. No dinner or lunch is complete without a cup of chai. No dessert is better enjoyed than with chai. Mornings don't start without chai! Sometimes we take for granted how much importance some things hold and how much they remind us of home. 
There's something very special about chai in that sense. You just need a good, warm cup in your hand and it's like all the worries get put on a hold. But, it's important for the cup to be 'good'. That is why there's no better chai than Tapal Family Mixture to bond over. Next time you're looking to have a good family time, you know Tapal Family Mixture will be your go-to!
Stay tuned to Brandsynario for the latest news and updates.