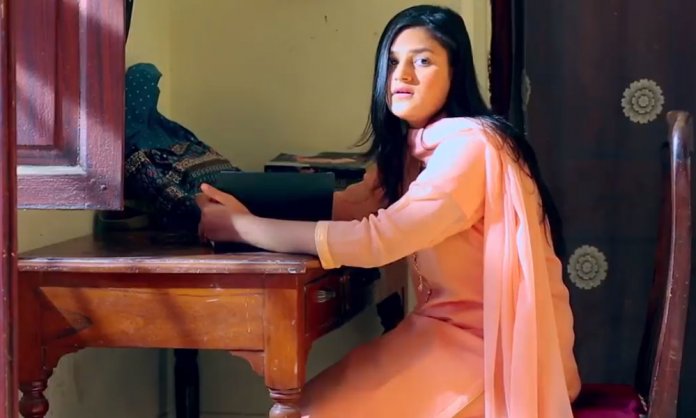 Pakistan has shown some positive economic indicators in the past couple of years. According to IMF/World Bank GDP (PPP) forecasts for the 2017-2022, Pakistan has been predicted to be world's 3rd fastest growing trillion dollar market, with its economy becoming more stable over the years.
However, as per World Economic Forum's Global Human Capital Report 2017, our nation has been ranked as one of the worst countries for Education and Skills Development.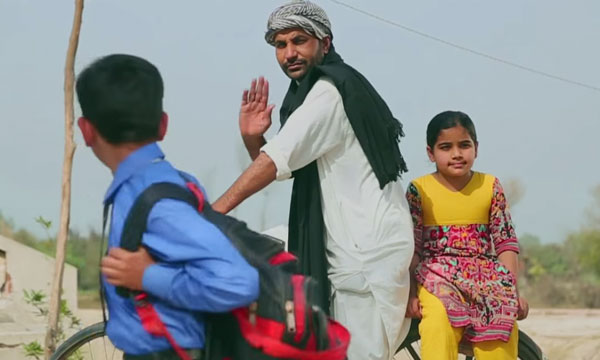 This clearly shows that education, being one of the most important social indicators contributing towards a developed nation, has been overshadowed in Pakistan.
This is especially apparent when it comes to the gender divide in educational opportunities for boys and girls!
Despite dynamic advancements, there are still some conservative mindsets that thrive in society, making it difficult for women to flourish and break through barriers.
DID YOU KNOW
'Pakistan's WOMEN MAKE UP 48.76% of THE POPULATION'
When it comes to education, the literacy rate for women against men is even less in number.
FOR THOSE WHO ARE UNAWARE
'Pakistan has THE 6th Highest FEMALE POPULATION in the World'!
Out of 34 million school going Pakistani girls, only 11 million ends up going to school. However, 5 million manage to graduate from high school.
WHAT RESTRICTS GIRLS FROM THEIR RIGHT TO EDUCATION?
There are several factors that influence the parent's decision to withdraw their daughters from schools
Families with less income and more children prefer educating boys as they are a source of financial support in the future
42% of the world's underage girl marriages happen in Pakistan and continues to be on the rise
Due to limited girls' schools and colleges, families do not send their daughters to co-education institutes
EDUCATING GIRLS = PROGRESSIVE SOCIETY
"One child, one teacher, one book and one pen, can change the world" -Malala Yousufzai
Believe it or not, the right to education has been a fight that females have been facing from the beginning. Once, Sir Sultan Muhammad Shah was once heard saying;
"Personally, if I had two children, and one was a boy and the other a girl, and if I could afford to educate only one, I would have no hesitation in giving the higher education to the girl. The male could bend his energies to the manual effort for reward, but the girl's function was the maintenance of home life and the bringing up of the children. Her influence in the family circle was enormous and the future of the generation depended upon her ability to lead the young along the right paths and instruct them in the rudiments of culture and civilisation."
Statistics show that if the literacy rate of women increases by 1%, the average level of GDP will elevate by 0.37%.
"You educate a man, you educate a man.  You educate a woman, you educate a generation" -Brigham Hill 
This is a powerful factor to be considered for a developing country like Pakistan.
IT'S TIME TO SHOW OUR DAUGHTERS THEIR PATH TO DESTINY
Since independence, Pakistani women have made us exceptionally proud on international platforms including; Fatima Jinnah, Samina Baig, Malala Yousafzai, Benazir Bhutto, Muniba Mazari, Sharmeen Obaid-Chinoy, Syeda Ghulam Fatima and the list goes on.
Understanding and acknowledging the importance of educating girls, Lifebuoy Shampoo has unveiled a campaign to awaken the nation to this pressing issue – 'Mazboot Banegi, Meri Beti Parehgi' is a campaign which highlight's issues like, conservative mindset of parents, early girl child marriage, boys given preference over girls, as the core reasons why young girls of Pakistan are deprived of the basic right to education. The short films then go on to show how parents, especially the mother, plays a pivotal role in being the protagonist for her daughter's stronger future by giving her the gift of education.
UNITE WITH LIFEBUOY SHAMPOO TO MAKE IT ALL HAPPEN!
While the focus is to spread awareness about the importance of girl child education throughout Pakistan, the brand also aspires to create a self-sustaining platform in partnership with other organizations to enable more girls to go to school
Let's join hands with Lifebuoy Shampoo to help our girls become strong, independent women! A simple missed call on 080033000 will help you pledge to this noble cause.