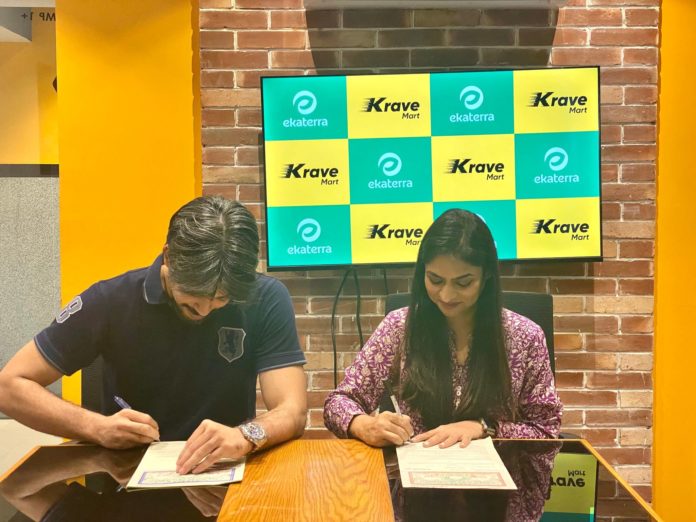 Manifesting New Vertical into Reality
Companies often incorporate advertising as a strategy to monetize their traffic or allow advertisers to drive visitors to their own sites or listings within a marketplace to increase income and drive sustainable growth in a competitive digital industry.
Similarly, by monetizing their digital assets, Krave Mart, an online grocery app that delivers groceries and everyday items to customers' doorsteps, has become a home for many local and international companies across Pakistan. This may come as a surprise, but Krave Mart's Non Retail division is swiftly pioneering the new vertical monarchy. As a result, the market has been able to adapt its traditional advertising solutions into a speedier, more effective, and measurable option.
With Non-Retail Revenue being a wonderful step toward revenue generation and driving sustainable growth, a number of firms have adapted and leveraged their assets to their advantage. Careem established a deal with Lambda Marketing Solutions in March '22 to launch a digital out-of-home advertising platform. Similarly, Krave Mart anticipated producing extra revenue streams by establishing their supplementary wing early last year. In order to fulfil their purpose, they created this vertical in mid-2022, and as of now, it has assisted countless businesses in saving one-fifth of the amount they would otherwise spend on traditional media.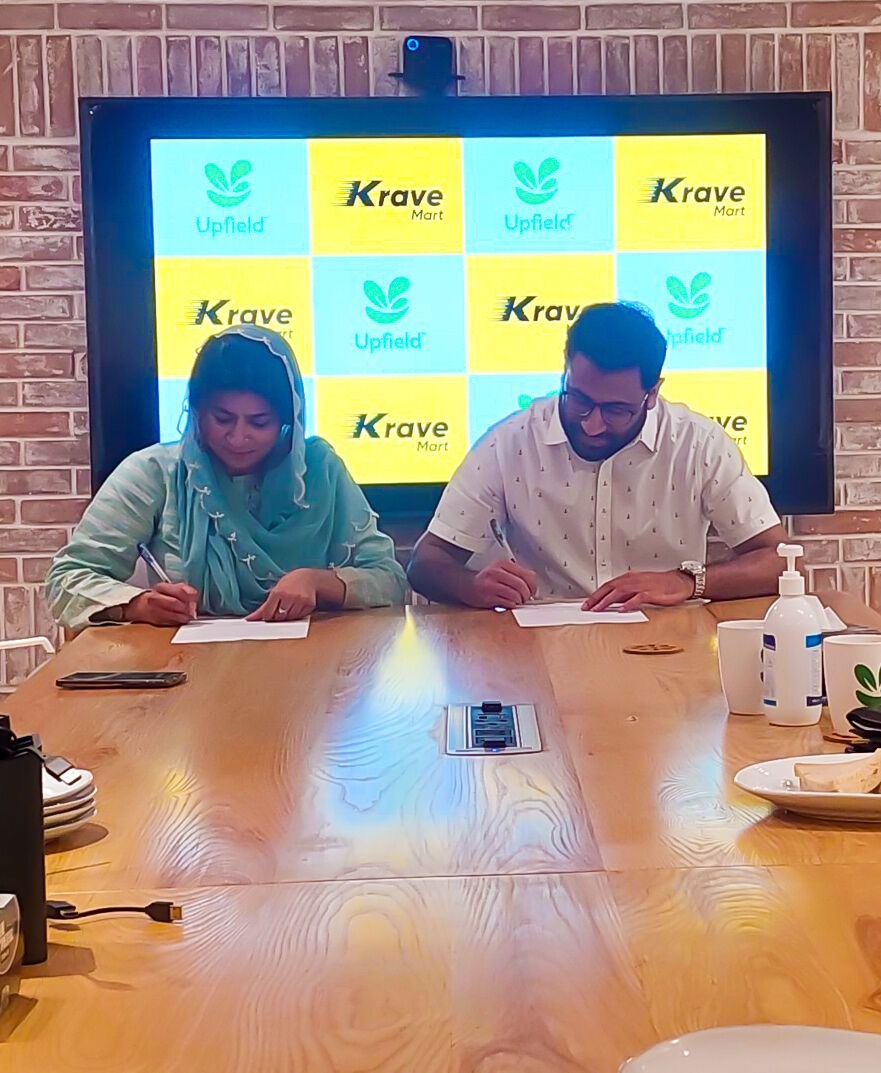 "Krave Mart has delivered exponential results with every campaign we do and it has been a phenomenal learning journey for both of us. Really excited as to how the year 2023 is going to take it to the next level." stated, Amna Raheel, Asst. Campaign Manager & Visibility-Ecom Hub, Unilever Pakistan.
A number of brands benefitted from the visibility Krave Mart's platform had on offer – to name a few;
Muzz, Bisconni 20 years celebration, Knorr Blazin made use of Krave Mart's digital platform to get the word out. 

Fashion brands such as Sana Safinaz, EdenRobe & more, who are not available on the platform yet, but wanted traffic diversion to their platform upon check out.   

Blue band locked a partnership with back-to-back 3 campaigns in 3 months, which was a depiction of a successful campaign.

National Foods grew from a low 6-digit brand to a multi-million brand.

Surf Excel got a phenomenal response by giving away gift items worth millions via a massive cricket campaign.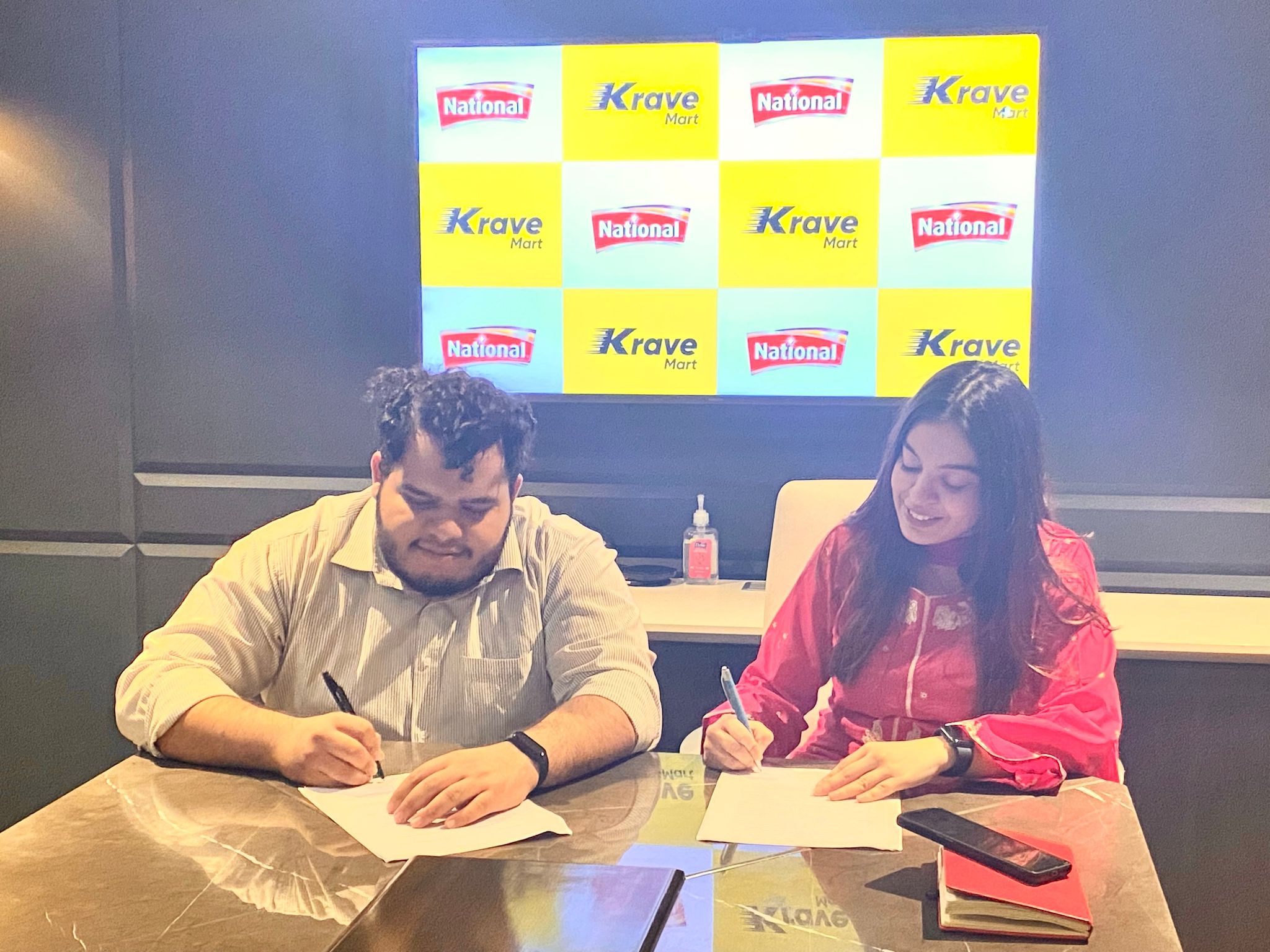 Brands also used the assets to promote new product launches, such as Surf Excel Liquid. Continental Biscuits Limited's (CBL) successful sampling activity is noteworthy – generating free trials as part of Krave Mart's 'Deal Of The Day' was a solid hook to increase orders of Wheatable Cardamom, resulting in an organic uplift for the brand.
"Krave Mart is the fastest growing q-commerce brand in Pakistan, and with their growth comes the growth for our brand too. Blue Band enjoys a great top of mind awareness and consideration, while Krave Mart has also helped us reach our audiences with Flora. 
In the last 6 months, I have worked very closely with Krave Mart's team to increase visibility and sales of both; Blue Band and Flora and are planning a strong innovative approach with them in 2023," said Neelam Patel, Digital & Media Manager – Upfield Pakistan.
Krave Mart's Ancillary Business Offerings
Brands are now demanding premium assets, recognising that they provide unrivalled results and outcomes. Krave Mart provides digital and offline elements as a complement to a 360-degree campaign.
Digital assets are linked to Krave Mart's App and Website, which has resulted in a 30% increase in proven brand homepage impressions to date. The number of people that frequent the app has increased by more than 100% in the last six months, making it a fantastic reach platform.
Shopping bags, rider bags, helmets, Dark Store fascia, sample, and other offline assets are available! OOH is a popular choice for brands such as Lipton, LU, Shan, and others, to name a few. With an ever-increasing rider fleet of 450+ riders & coverage in 85% of Karachi, Lahore & Rawalpindi, it has proven to be a good medium of communication that trickles down to small streets, lanes, & neighborhoods.
Bilal Safder, Head of Ancillary quoted: "In the age of digitization, brands don't shy away from exploring new marketing channels to amplify brand communications in order to create awareness, generate trials or to gauge valuable consumer insights. Henceforth, Krave Mart Ads serves as a new catalyst for the brands to serve the very ambition via digital, in-app and offline brand visibility campaigns. These help them win customer delight, while also letting Krave Mart associate itself with brands, thereby creating a stronger brand equity and improving the financials to help the business sustain in the longer run."
Final Analysis of the New Vertical (App Monetization)
Krave Mart has revalued itself by rethinking its monetization approach, and with the expertise of the company's valuation combined with the expanding potential, this domain provides Krave Mart the perfect ingredients to become one of the most successful online shopping platforms in South Asia.