Google has provided an inside look into the design process behind the innovative Pixel Fold hinge, which allows the device to maintain a slim profile when unfolded. In a recent blog post, Google explained that the hinge is a 180-degree custom-built fluid friction hinge strategically placed away from the internal screen, allowing the device to lie completely flat. This design choice sets the Pixel Fold apart from other foldable devices where the hinge components are typically located under the display, resulting in increased thickness.
The challenge for Google was not only to create a hinge that would keep the device thin but also one that could withstand constant usage. George Hwang, the product manager for the Pixel Fold, acknowledged the complexity of the task, stating, "To put it simply, this is the most complex product I've ever worked on."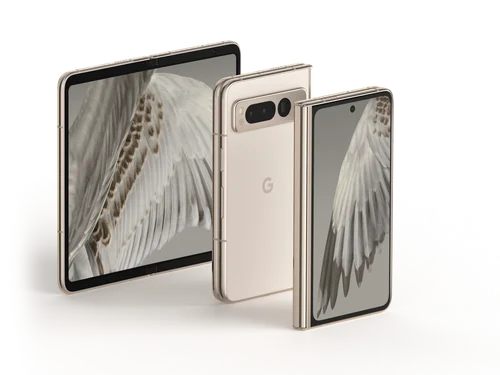 Google investing on research
To develop the design for the Pixel Fold hinge, Google's team explored various sources of inspiration. They examined boxes of hinges in the lab and studied the mechanics of paper and books. The goal was to recreate the seamless blending and one-handed operation of closing a book. One book that particularly caught their attention was a passport. Sangsoo Park, an industrial designer at Google, explained, "It feels like a little bit of a metaphor, too — your passport holds your memories and it's where so many of your stories begin. And it's thin and pocket-able enough to carry everywhere we go."
The team also focused on perfecting the torque required to open and close the Pixel Fold, aiming to achieve an effortless feel. This resulted in a satisfying vacuum effect when opening and a pleasant sound when closing the device. Park added, "You get this satisfying clap when it shuts, and we really liked it."
Durability test
Durability was a crucial consideration for Google during the development of the Pixel Fold hinge. To ensure it could withstand years of usage, Google created prototypes that were manually opened and closed countless times. Eventually, a machine was built to automate this process. The company carefully balanced magnets and received valuable feedback from both machine testing and user trials. The goal was to address concerns about the hinge's long-term reliability.
To make the hinge as robust as possible, Google opted for heavy-duty stainless steel construction instead of aluminum. This choice not only enhanced durability but also added a visually appealing shine to the hinge.
Where can you order
The Pixel Fold is now available for pre-order exclusively from the Google Play Store and will be released on June 27th. The device features a 5.8-inch OLED external display with a 1080 x 2092 FHD+ resolution and a 120Hz refresh rate. Internally, it boasts a 7.6-inch OLED panel with an 1840 x 2208 resolution and a 120Hz refresh rate.
With its innovative hinge design and careful attention to detail, the Pixel Fold showcases Google's commitment to delivering a premium foldable device that combines cutting-edge technology with a sleek and durable form factor.
Stay tuned to Brandsynario for more news and updates.