We are all aware of what is going on in Palestine right now. Those who are calling it a conflict are far from the truth. It is not a conflict when one side is being oppressed by the other. The people in Palestine just want to breathe and live a peaceful life and they are not even being granted that.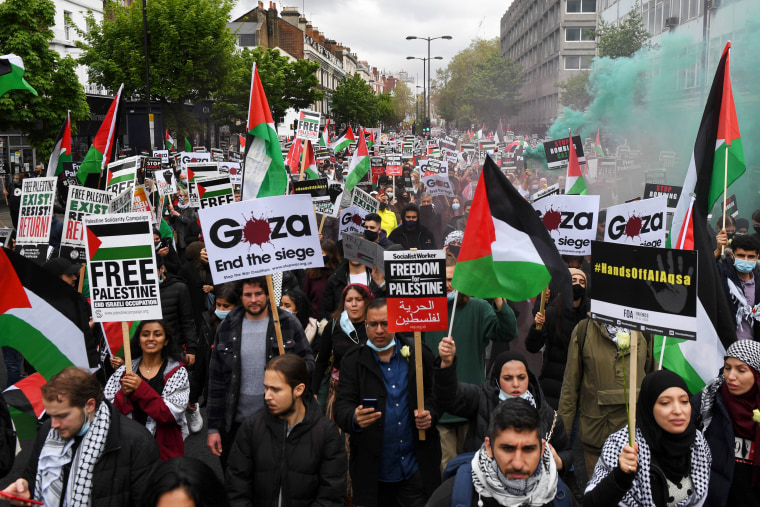 In light of this, there are ways that you can help Palestine. Yes, if you can't reach the country, you can still be immensely helpful to them. This is through donations, organisations as well as awareness. It would help the people a lot if they know their voice is being heard.
How To Donate & Help Palestine
If you wish to donate, then there are a couple of organisations that you can turn towards,
1. Medical Aid For Palestinians (MAP)
2. Doctors Without Borders
3. BuildPalestine
4. Anera
5. United Palestinian Appeal (UPA)
6. The Palestine Children's Relief Fund
7. International Medical Corps – GAZA
8. Palestinian American Medical Association (PAMA(
All of the above mentioned are highly credible organisations that do deserve your attention. Your donation could go a long way for someone suffering at the hands of oppressors. It comes down to all of us, as humans, to make sure our fellow beings are alright. One doesn't have to be Muslim to feel the depth of the situation, they just have to be human.
Accounts For Learning About Palestine
Now, apart from donations, it would really help if people knew what exactly was going on. A lot of people want to support and are supporting, but they don't know where to start learning. We have some resources for you here.
A lot of these accounts can help you understand the situation better. It is not as Israel is portraying it to be. They have tried to play the victim card again and again but it is not working. The social media influence for Palestine has increased so much, Israel now feels threatened by it. They want to shut down any content related to Palestine!
They Need Help
If you wish to learn about more ongoing events through Twitter, we have some accounts for you here,
مريم البرغوثي (@MariamBarghouti) 
مُنى حوّا • Muna Hawwa (@MunaHawwa)
#SaveSheikhJarrah USCPR (@USCPR_)
Palestine Center (@PalestineCenter) 
Khaled Beydoun (@KhaledBeydoun) 
Abdallah Fayyad (@abdallah_fayyad)
We hope that these resources help you in your fight against Israel. We must all stand united and not bow down to this tyrant. It is not only our duty but our responsibility as a citizen has of Earth. Palestine cannot be allowed to suffer any more at the hands of the Israelis. Imagine an Israeli being so scared of a Palestinian that they gun down women and children in cold blood.
Stay tuned for more from Brandsynario!