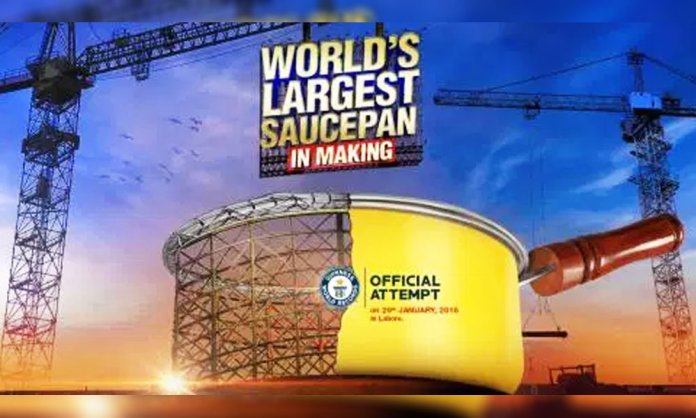 Pakistan is known as the chai-drinking nation. The country's love for tea knows no bounds and the land is brimming with passionate lovers of the beverage
This time around NESTLE EVERYDAY is gearing up for something special for mix tea-lovers in Pakistan. Can you guess what it could be?
NESTLE EVERYDAY announces the most exciting world records set across the globe. It is building the 'World's Biggest Saucepan' to celebrate the undying love for mix-chai Pakistanis have.
Take a Look at The World's Largest Saucepan in making!

To make the saucepan the largest in the world, everyone must show their support by voting on the NESTLE EVERYDAY website! Every vote counts and with each vote, the saucepan gets bigger!
Here's the dapper Pakistani Hero Fahad Mustafa Explaining just how exciting this world record is!
The excitement is building day by day with the votes reaching a whopping number of 15,624 cups and increasing each second!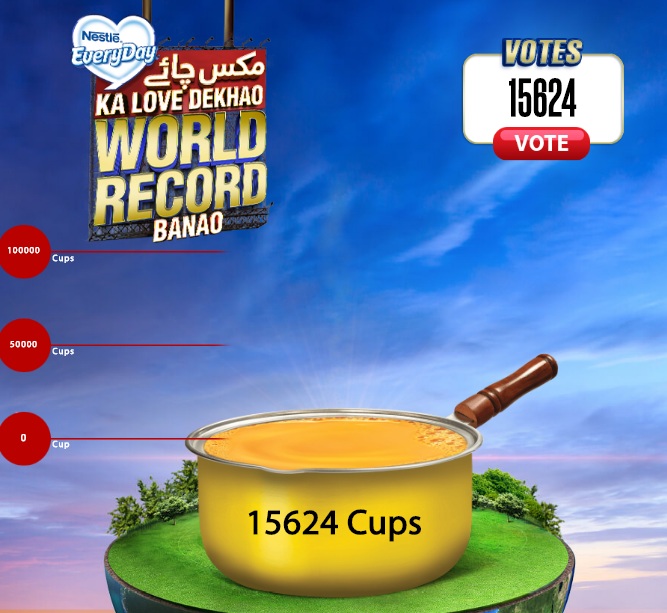 NESTLE EVERYDAY is making a unique world record that will put Pakistan on the global map as the most chai-loving nation in the world!
The creme de la creme of Pakistan's entertainment fraternity is becoming a part of this massive record!
The official attempt will be held in Lahore on the 26th of January, 2018. 

Here's how you too can become part of the world record! Vote for your favorite mix chai and contribute to make the world's largest saucepan.
How You Can Vote and Participate in a Guinness World Record with NESTLE EVERYDAY Mix
Show your support by visiting the Facebook page for  NESTLE EVERYDAY
or give a missed call on 90131
Follow the instructions and be a part of this avant-garde record.
Have you done your part by voting for a Khas cup of Mixed Chai? Let us know in the comments below.