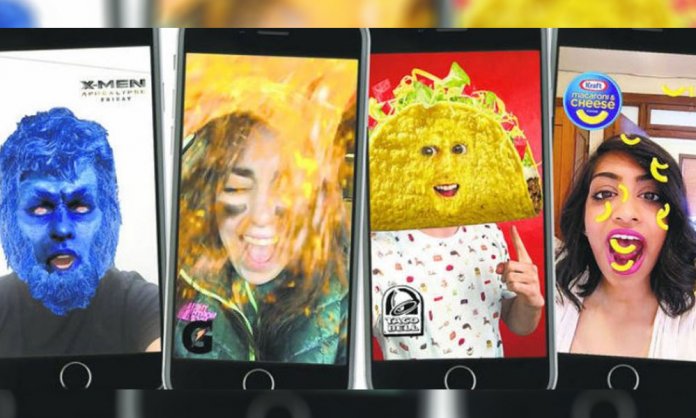 There are several applications that have hidden features, and not everyone know how to access them, and not everyone can. However, there is a way through which you can get super cool Snapchat Lenses!
From a dabbing Squidward to a Hotline Bling Drake, a shimmy-shimmyMario to a twerking Daffy Duck! There are hundreds of lenses you can have access to and make the most of this feature.
The answer is simple, SnapCata!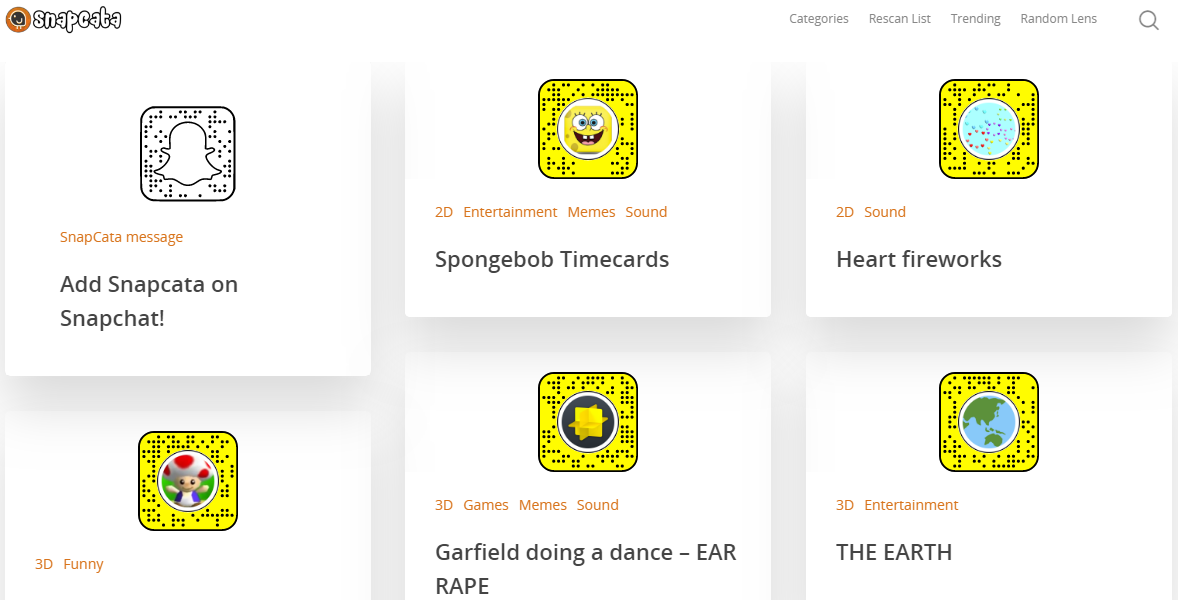 SnapCata is a website where Snapchat lovers can either submit new Snap Lenses or unlock submitted ones for 24hours! In order to use one of the lenses, the user simply has to open the application, place their camera in front of the QR code, and scan it, which will unlock the filter.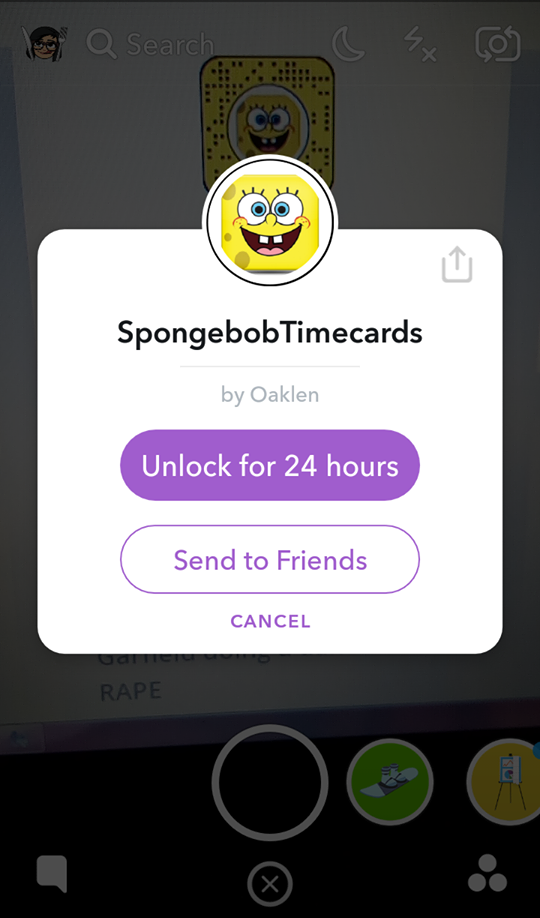 Once you have unlocked the lens, you can use it as much as you like for the next 24 hours, and be as creative as you can be with it! This lens gives several timecard options from the famous SpongeBob show, including 'One Eternity Later' and 'So much later that the old narrator got tired of waiting and they had to hire a new one'.
That's not all, SnapCata has a variety of categories the user can select from including 2D and 3D filters! There's a lens for almost every occasion!
Are you ready to unlock a whole new world within Snapchat?
Stay tuned to Brandsynario for more news and updates!