Dahab is a small red sea town in Egypt that has become a hotspot for nature lovers, thrill-seekers, and adventurers. It is said that the red sea town is so alluring that tourists often visit and stay here forever.
Tucked in the shadows of Egypt's Sinai mountains, inland tourists are having the time of their life as they wait out on the ongoing pandemic: the novel coronavirus. The resort is just an hour's drive from Sharm El Sheikh.
So why has this small town become a touristy spot? 
It is because this small town is full of summer activities. Tourists love the beach and the resort; the area fulfills the requirement. Visitors come here to relax and admire different shades of blue while they leave behind the hustle and bustle of city life.
What makes the red sea resort so fascinating? 
Tourists can enjoy the location for the entire year as the weather is perfect. Another reason is affordability; the area offers affordable accommodations, handicraft shops, cafes, tour operators, and much more. Let's not forget that the vibe alone in this town is fascinating!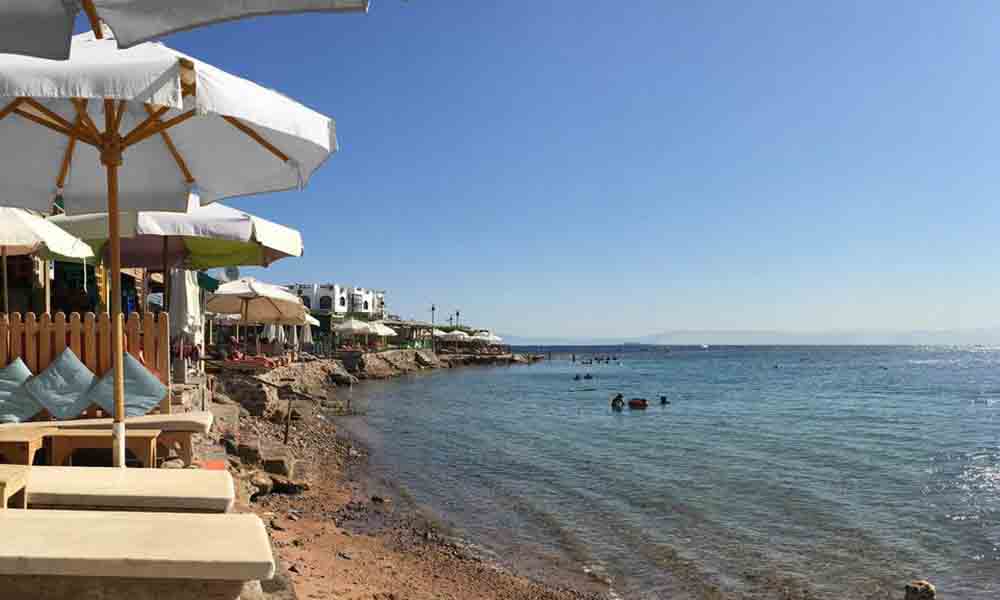 Dahab's community is vibrant and multicultural. It comprises of Egyptians from the mainland, local Bedouins, and international immigrants.
A Russian immigrant, Julia Limonova, moved to Dahab three years ago. She says, "You feel yourself here, You can find your circle because there are so many different people like free divers, divers, kite surfers, windsurfers, and yogis. And there are different nationalities like Russians, Ukrainians, Germans, and Italians."
It is notable to mention that there are no cases of novel coronavirus as of now in the area. However, there is a possibility that the claims have not been reported due to the lack of testing in the Red Sea town.
Rahma Zein from Cairo, who chose to stay back in Dahab, says, "No one is talking about the coronavirus here. In Cairo, you are constantly bombarded with the news," which can be harmful to your mental health.
"It takes a psychological toll, and I believe that when your psychology is down, your immunity is down. Being here and not being engrossed in the conversation of coronavirus really helps you just be and brings a certain level of normality."
"On a normal day, I wake up, make breakfast, go for a free dive, hang out on the beach, take a hike, eat then sleep," she adds.
"In between sessions, I make phone calls and do my work."
Sounds divine. Do you want to quarantine in Dahab too? Let us know in the comment section below.
For more travel news, stay tuned to Brandsynario.