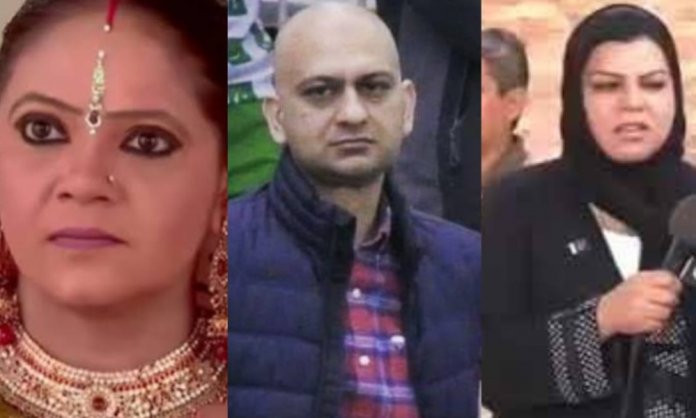 With everything that this year brought upon us, including the pandemic, contact with aliens, the death of Black Panther, Kobe Bryant, and many other things, there were also a few things that helped us cope with this overwhelming year and brought a smile on our face.
Some Of The Best Moments To Get Viral In 2020 Were:
1. Rasoday Mein Kaun Tha: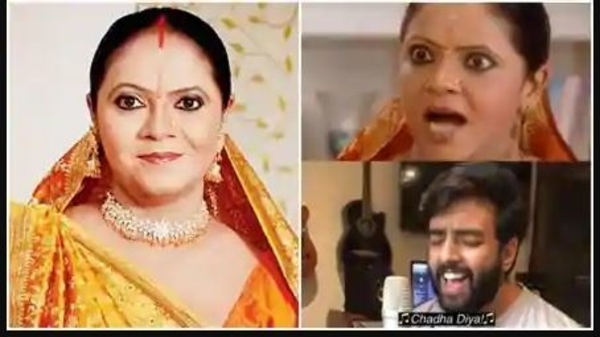 Probably one of the funniest and most viral moments of 2020 when a scene of Kokila Ben went viral when it was remixed with a song by Yashraj Mukhate, an Indian Youtuber famous for his remixes. The video gathered approximately 63 Million views on Youtube and became a meme-worthy moment of 2020.
2. The 14th August, "Wow Grape" Moment:
By far one of the weirdest moments of 2020, when a video of what seemed like a Pakistani school went viral for the announcer's remarks to the school children's aspirations about their future. This became a global meme-worthy moment when numerous dubbings of this event went viral on TikTok, giving this meme global popularity.
It was later revealed that the event was held at The International School of Pakistan in Jeddah. The lady who appeared as a teacher in the video was PPP senator Seher Kamran, who was a principal of that school.
3. The Vice President, Mike Pence Fly Moment
Another moment that instantly went viral was when Vice President Mike Pence had a fly on his head for a brief moment of time amid the US Presidential debate.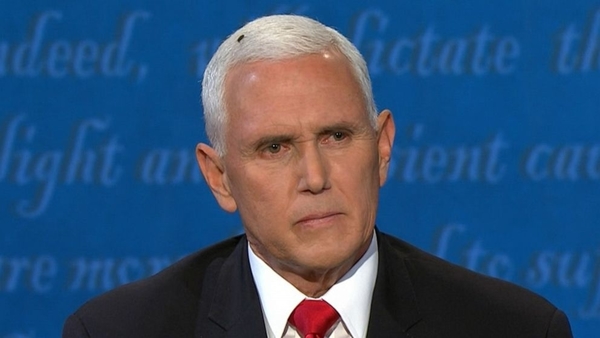 This leads to a lot of memes and jabs by his opponents, making it one of the most significant viral moments of 2020.
Life went downhill for the fly after direct contact with #MikePence at #VPDebate pic.twitter.com/L67l6B03m8

— MANIC IMPRESSIVE (Debra) 🆘 (@gr888shopper) December 11, 2020
Fly away Mike… pic.twitter.com/MmGnVzchSD

— NorthOf49 (@northroadrunner) December 10, 2020
4. The "Disappointed Cricket Fan" Meme: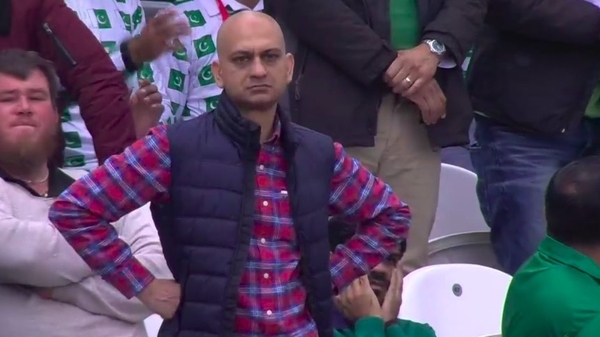 Another meme that took the internet by storm was a picture of a Pakistani Cricket Fan standing disappointed in the audience.
The screen-grab from the live broadcast quickly gained popularity leading to numerous memes and comments on social media.
"He's the meme guy!" Sarim Akhtar had no idea that his absolute disappointment with the Pakistani cricket team would bring him international fame overnight. 😒 😒
Thanks @msarimakhtar. pic.twitter.com/6e0n3zbTdp

— Brut India (@BrutIndia) August 11, 2020
Respect to Muhammad Sarim Akhtar, aka the unhappy cricket fan meme guy, for using his newfound fame for good. https://t.co/xsrI37tXVs

— Alex Piletska (@alexinlaw) June 26, 2019
When thoes people who never watched cricket and never support pakistani team are making meme on this guy.

Me: pic.twitter.com/AEjq5hzhoH

— DarkKnight (@_luqi__) June 13, 2019
It was later revealed that the guy was a British Pakistani named Sarim Akhtar who loves London. He traveled three hours to reach the destination where the match was held.
He was also invited to SAMAA TV, where a formal interview was held after his pose gained popularity on the internet.
This year brought a lot of baggage for us, but amid pandemic and lockdown, the only thing that helped us get through these tough times other than Netflix were these memes that helped us find solace with everything that had been going on.
So, what was your favorite moment of 2020? What did we miss out on? Share with us under the comments and reminisce on the most-happening year of modern times.
Follow Brandsynario for more news and updates.