With decades of 'Don't Drink and Drive' advertising campaigns, Heineken is now encouraging the masses to Drink and Drive in its latest Ad! However, it is not what you're thinking as Heineken has replaced their alcoholic beer with a non-alcoholic one!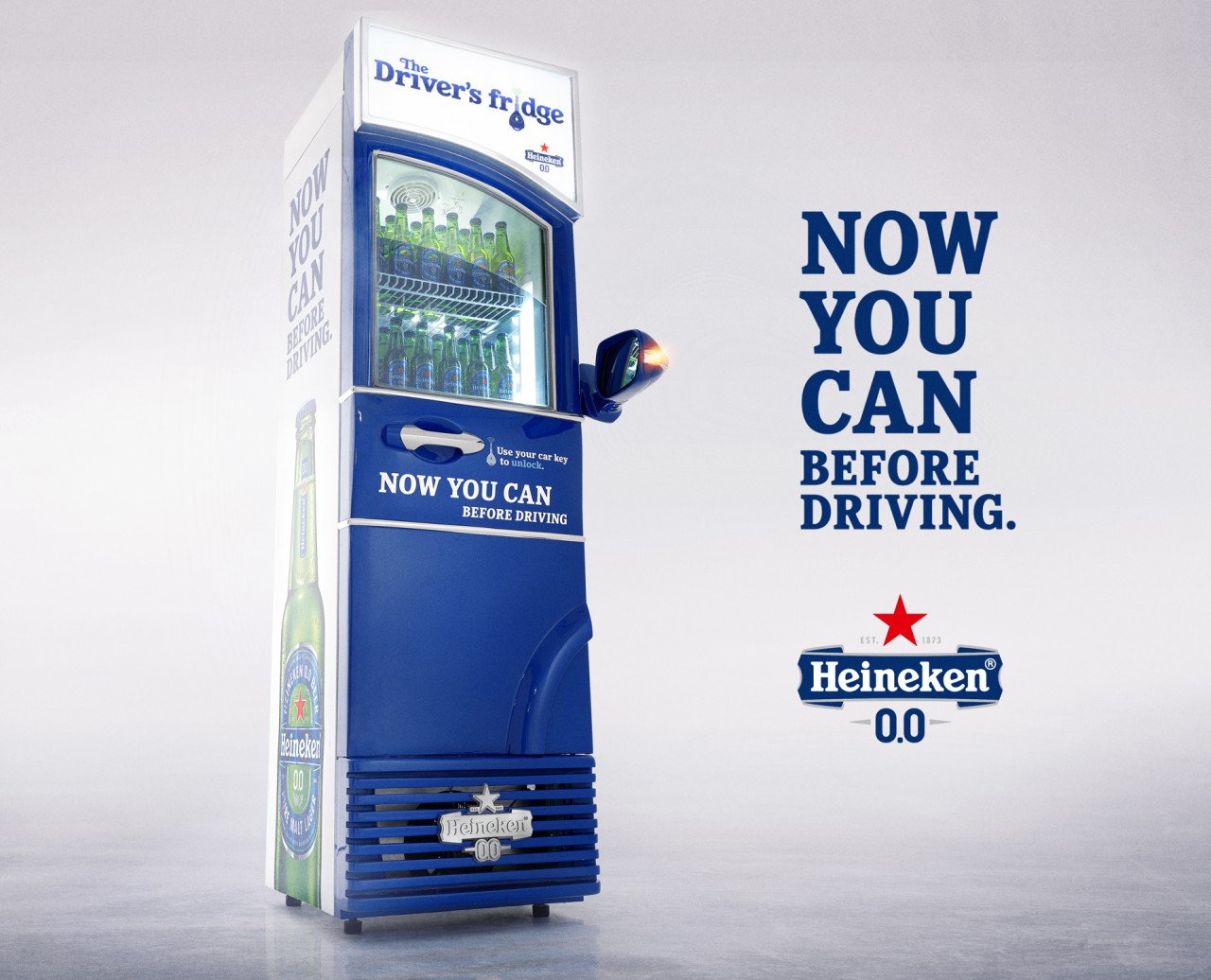 When one thinks of the name Heineken, beer is what comes to the mind. It came as quite the shock when the alcoholic beverage company decided to move into the alcohol-free (malt) beer category in order to target a different audience.  The new beer is known as the Heineken 0.0.
The new campaign known as the Drivers Fridge was launched by Heineken in Singapore in association with Publicis. The 'fridge' is designed just like a modern car door and also has the same features and technology. It can only be opened with car keys since the fridge is fitted with technology that detects the frequency sent by the car keys and automatically unlocks.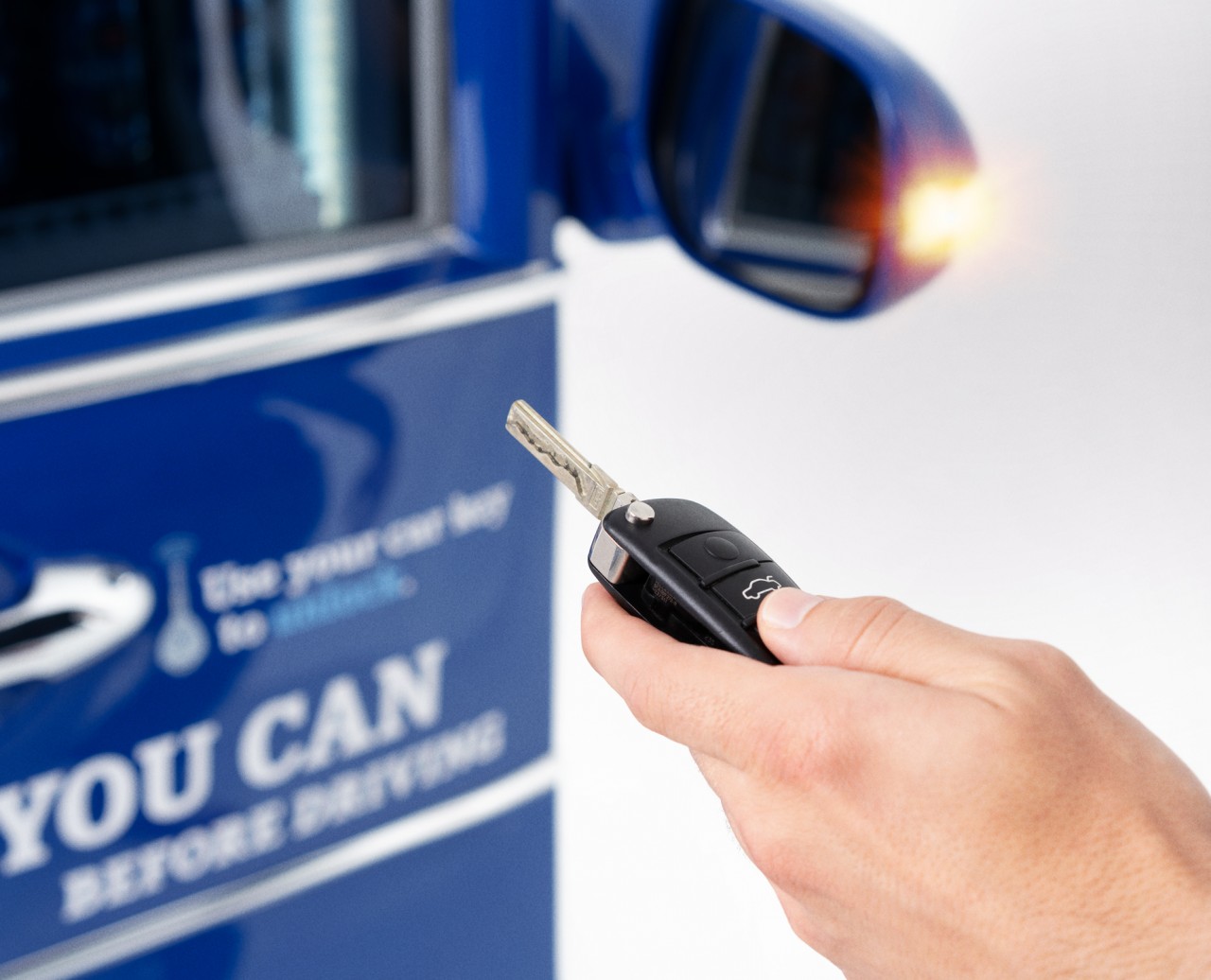 Check Out Heineken's Latest Campaign Driver's Fridge Below:
The public fridge was set up in busy locations in Singapore such as the Orchard Bay and Clarke Quay. This innovative new idea has been successful and has garnered a lot of attention from the audience.
Drivers who passed by were able to have a drink before driving that too guilt-free!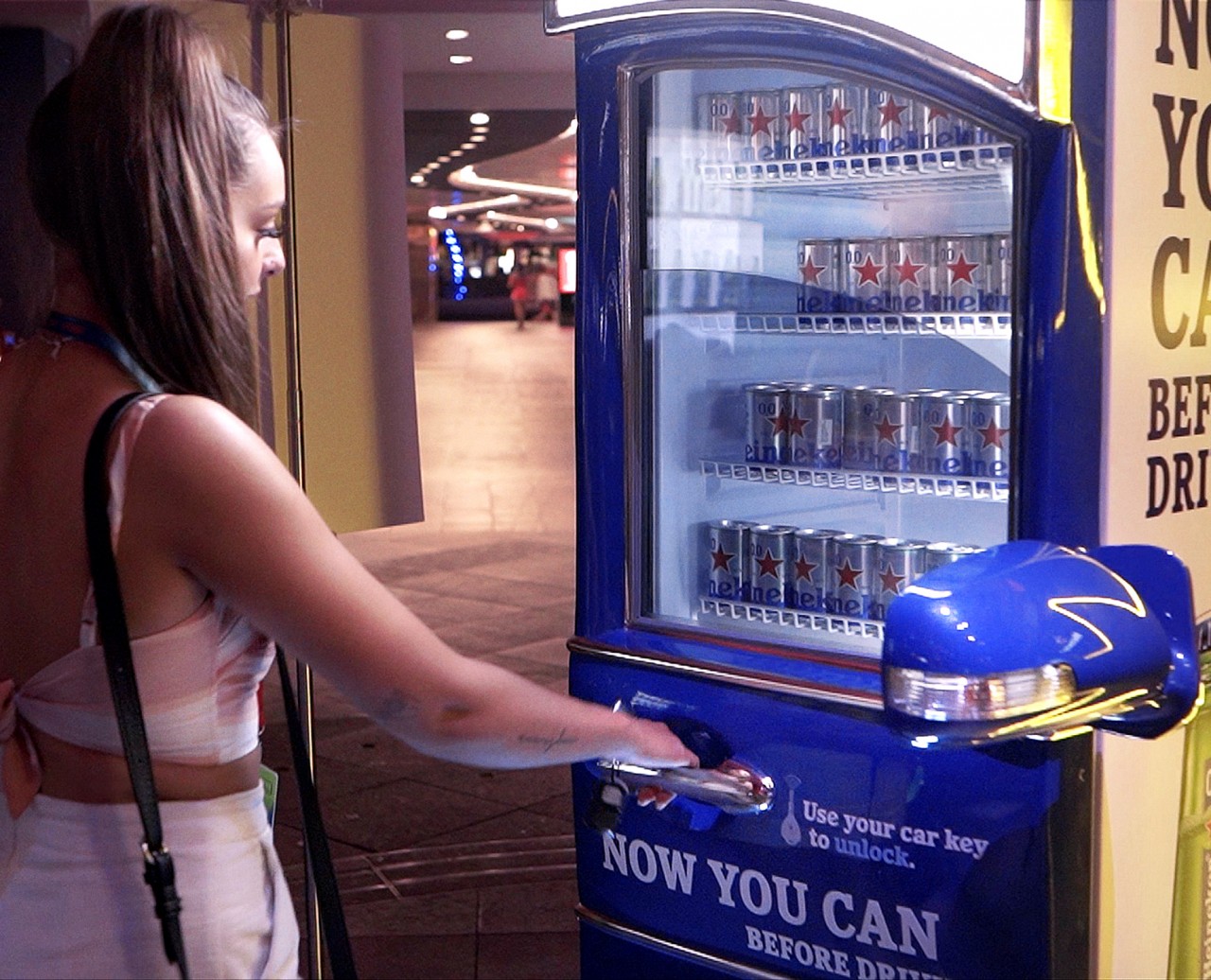 Marketing Director at Asia Pacific Breweries Singapore, Faye Wee explains,
"Heineken 0.0 opens up new drinking occasions. And to launch it in Singapore we needed a high impact idea to show beer lovers they can enjoy a beer when they never thought of having one!"
The campaign has been making waves and has got everyone talking about it. With some loving the innovative idea of making the designated driver feel included, others have critiqued the campaign saying it gives a misguided approach towards drinking and driving.
What do you think about Heineken's Latest Campaign on the Driver's Fridge? Let us know in the comments below.
Stay tuned to Brandsynario for the latest news and updates!