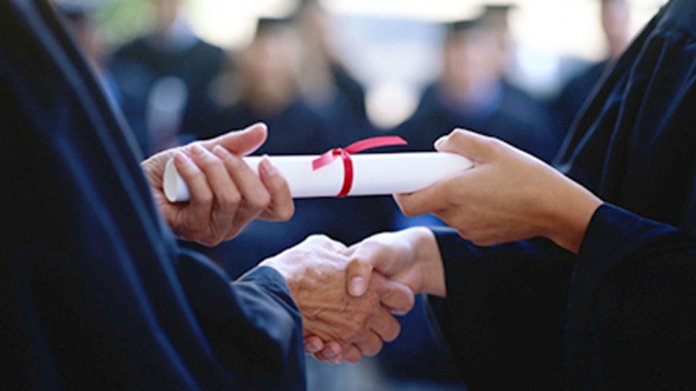 Over time, scholarships have become essential to students all over the world who are willing to graduate with a substantial degree.
The biggest dream of any passionate Pakistani student is to study overseas in his/her dream university, graduate in their desired field with flying colors, develop a career of choice, bag a worthwhile job and later, enjoy a luxurious lifestyle.
Fortunately, doing a degree abroad is no longer an impossible dream! A plethora of diverse opportunities from almost every corner of the world is now offered with the right kind of educational advice at leading foreign institutes.
The best part is that many acclaimed global institutes are offering scholarships that enable students to enlarge their educational horizons and go overseas.
Now HEC is opening a massive opportunity for Pakistani students to study in Hungary.
Stipendium Hungaricum Programme 
The Programme is managed by Higher Education Commission, Islamabad and Tempus Public Foundation, Hungary, welcoming all Applications from Pakistani/AJ&K nationals.
All awards will be made on the basis of:
the academic merit,
quality of the research proposal,
the potential of the candidate,
likely impact of the work on the development of Pakistan.
Scholarship Types
Stipendium Hungaricum scholarships are available for Pakistani students fulfilling basic eligibility criteria in specified disciplines and other requirements of Hungarian universities under following programs:
Bachelor Degree (04 years degree programme after 12 years education)
Master Degree (02 years degree programme after 16 years education)
Ph.D. Degree (03 years doctoral degree (Ph.D.) after 18 years education)
Monthly stipend
Bachelor and Masters Scholarships: monthly HUF 40,460/- (cca EUR 130) contribution to the living expenses, for 12 months a year, until the completion of studie
Doctoral level: according to the current Hungarian legislation, monthly HUF 140,000/-(cca EUR 450) at present – for 12 months a year, until the completion of studies.
Accommodation
Dormitory place or a contribution of HUF 40,000/- to accommodation costs for the whole duration of the scholarship period
Eligibility Criteria
Applicant must be a citizen of Pakistan/AJ&K.
Must be between the age of 18-22 years for undergraduate programmes, for which they are applying for admission and the age limit should not exceed from 35 years for postgraduate Master's (18 years) and Ph.D. programs on 31st January 2018.
In case of Ph.D. programs, for full-time employees of public sector Universities, Colleges and R&D organizations the maximum age must be 40 years on 31st January 2018.
The applicant must have completed HSSC/Intermediate or equivalent for application in 04 years Bachelor's (Undergraduate Program).
The applicant must have completed 16 years Bachelors/or equivalent Degree for application in Master's (Postgraduate Program).
The applicant must have completed 18 years Degree/or equivalent for application in Ph.D. Program.
The applicant must fill all the fields of the Hungary Application Form and HEC application form and no column or field should be left unfilled.
Certificates/Transcript/Degrees to be attached must be attested by the attesting authorities such as IBCC and HEC. Equivalence of O & A level from IBCC is mandatory.
It is the sole responsibility of the candidate to make sure that all technical/engineering/professional programmes which they are applying, must be accredited by the respective Councils/Governing Bodies such as PEC, PMDC etc.
IELTS/TOEFL scores as required, where applicable.
All applicants must submit medical certificate of satisfactory health condition (issued not earlier than 1 month, a written certificate from a physician to prove that the applicant does not have the following illnesses: AIDS, Hepatitis A, B, C or any other epidemic conditions)
In case of final selection, applicants will have to submit a bond on legal paper to HEC that he/she will not change discipline after final award of scholarship, and immediately after completion of his/her degree, he/she will return back to Pakistan to serve the country for a period as prescribed by the HEC. In case of failure to do so, HEC reserves the right to recover from the candidate or his/her guarantor, a penalty amount as prescribed/decided by the HEC.
Applicants must fulfill all other requirements set by host Hungarian university/Higher Education Commission of Pakistan.
In case of final selection, the candidate has to submit a bond agreement and will not be allowed to withdraw from the scholarship.
Applicants declining HEC nomination will be barred for five years to apply in any HEC programme.
How to Apply
Apply online at HEC website: http://eportal.hec.gov.pk/arl