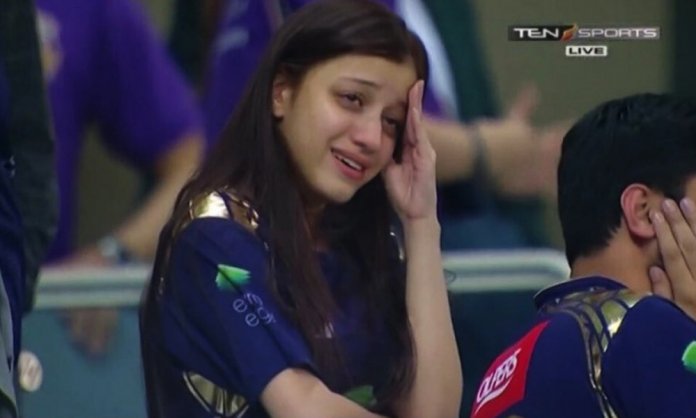 Yesterday, it was yet another thrilling PSL 2018 match with a final-over drama!
The sudden rollercoaster end was probably one of the craziest conclusion to a cricket match with Peshawar Zalmi claiming victory, ousting Quetta Gladiators of the tournament.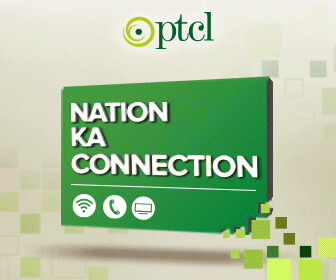 The moment Umaid Asif dropped the catch at the boundary and missile the ball back for the run out was like a heart-attack for many!
---
Peshawar Zalmi won by 1 run!
OUT! 19.6 Liam Dawson to Anwar Ali (Mir Hamza Run Out)
Watch ball by ball highlights at https://t.co/GAW3pe7nao#PZvQG #HBLPSL #PSL2018 @_cricingif pic.twitter.com/3kE4PQNtXI

— PeshawarZalmi (@PeshawarZalmi) March 20, 2018
While Gladiators were jubilant over the massive conquest…
#PZvQG whaaattt a match. Allah ka shukkar we won. Well played Quetta. pic.twitter.com/5iAl2r7iR7

— Hamza Ali Abbasi (@iamhamzaabbasi) March 20, 2018
This young Quetta Gladiators' fan was totally devasted at the loss of her team!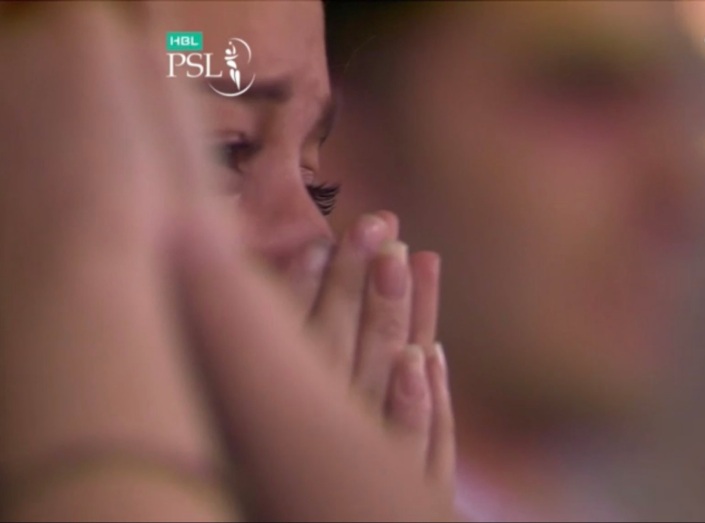 The poor soul was heartbroken after the thrilling last over!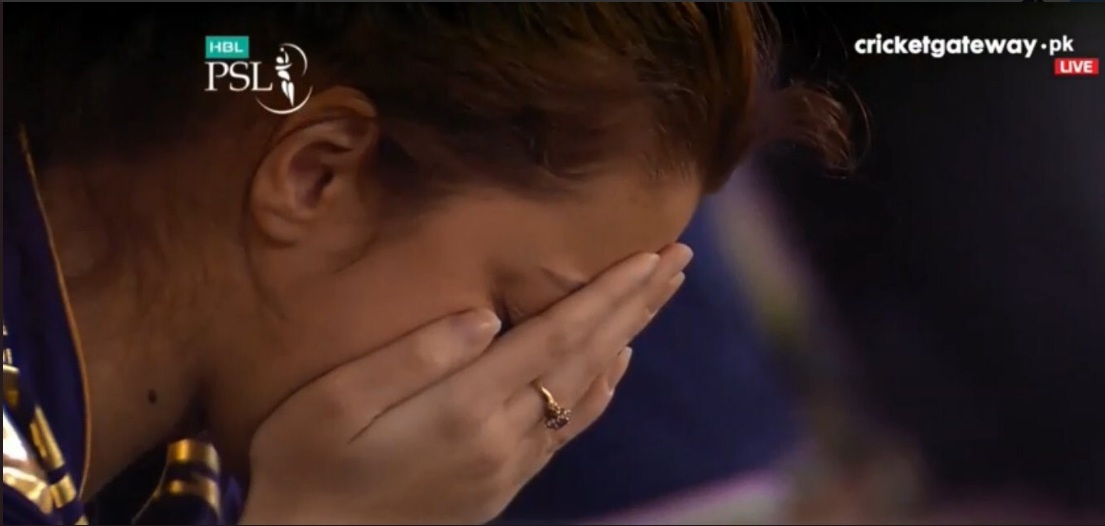 And she could not stop crying a river as the game slipped away at the end!

Fans are speculating that she is the daughter of Nadeem Omar- the owner of Quetta Gladiators!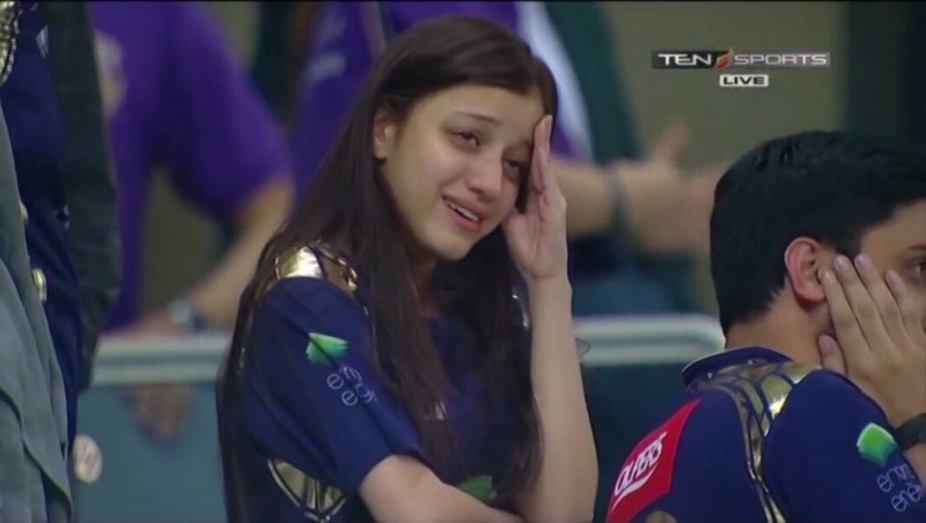 And her heart-broken expressions is all that the internet is talking about!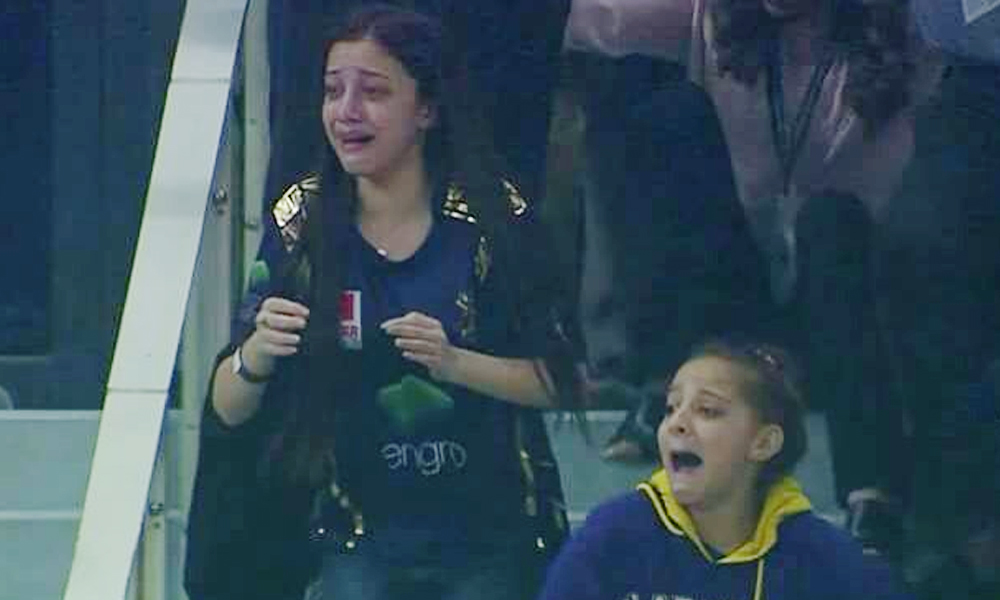 She made the whole Pakistan cry with her!
Please don't cry😭😭 #PZvQG pic.twitter.com/Oq51gc3pIO

— Syed Aflah Ahmed🇵🇰 (@syedaflahahmed) March 20, 2018
As expected, the young girl has become an instant social media sensation!
It will be no surprise that she is probably the most Googled personality of the moment!
Pakistani tharki's right now 😂#PZvQG pic.twitter.com/r7LKwS4KFP

— Ali khan (@Alykhan2212) March 20, 2018
But at the same time, social media cannot help trolling her over the breakdown!
---
The Internet is having a field day with savage memes!
THIS IS #PSL 😍🤩 #PSL3 #PZvQG #PZvsQG #QGvPZ #PSL18 #PSL2018 #QuettaGladiators #HBLPSL #HBLPSL3 #HBLPSL2018 @PeshawarZalmi @TeamQuetta #Zordaar11 #HumZalmi #ShaanePakistan #DilSeJaanLagaDe #DeDhanaDhan pic.twitter.com/1K7i47QhmR

— Jahan Zaib (@zEsHan_xafar) March 21, 2018
ROFL!
Zalmo Qyamat k din tumhay iske aik aik ansoo ka hisab dena hoga :')#PSL pic.twitter.com/zB0xmbGihl

— Phupho (@Phuppho) March 20, 2018
The moment you realize you don't have notes to study, n tomorrow is paper xD#QGvPZ #PZvQG #QuettaGladiators pic.twitter.com/h3pEfIfHxO

— Sagar Samy (@sagarsamy_) March 20, 2018
They are now calling her the Fawad Rana of Quetta Gladiators!
We all feel sad for this girl.
Fawad Rana of Quetta Gladiators. #PZvQG pic.twitter.com/ow40fT3IWb

— Wadana Farooq (@WadanaFarooq) March 20, 2018
Her tears have melted all *sakht laundas*!
#PZvQG
That scene concluded that cruel match pic.twitter.com/tJ3VFuh2Na

— Mehwish Ijaz (@MehwishIjazi) March 20, 2018
But no nobody can deny her fiery passion for Quetta Gladiators!
This scene will remember forever. This is beauty of PSL full of emotion ❤️#PZvQG pic.twitter.com/gz4f79UolV

— Mad GuJJar🇵🇰⚽️ (@iamE_Engineer) March 20, 2018
This is the beauty of PSL. It shows how much Pakistan's are mad about cricket as a nation.
Nothing is more awesome than watching such an emotional nail-biting match, that too on the home ground!
But this is just the start. Now that PSL is heading towards its final, more intense and powerful scenes will be witnessed during the matches.
Keeping our fingers crossed for 25th March's ultimate finale! Let's see who will be facing each other in Karachi's National Stadium.