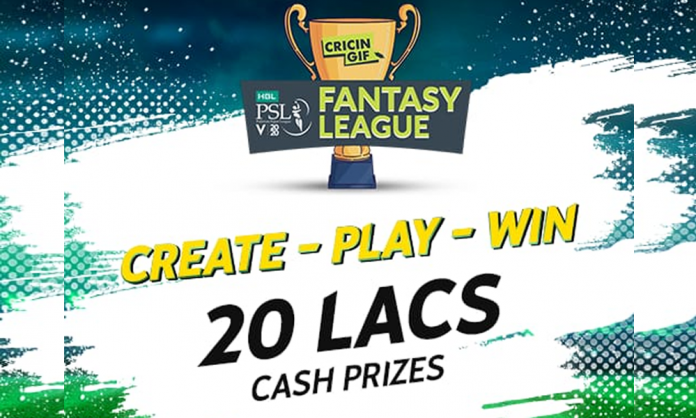 The highly-anticipated HBL PSL V season is up and running to enthrall the fervent cricket fans.
The official HBL PSL fantasy league powered by Cricingif is now live and you have got a fantastic chance to win exciting prizes in PSL 2020.
Website: http://bit.ly/38JQYPO
Android App: http://bit.ly/cig-android-app
iOS App: http://bit.ly/cig-ios-app
HBL PSL has quickly risen to prominence among domestic T20 leagues around the world and Cricingif strives to bring you loads of entertainment with its exclusive coverage of the tournament that includes ball-by-ball clips, highlights, live commentary, news articles and your favorite — fantasy league.
In a bid to captivate fans through gamification and prizes, Cricingif gives a fantastic opportunity for PSL followers, to not only enjoy mouthwatering matches but at the same time win exciting rewards.
There are two categories for the users to partake in the fantasy league: Tournament fantasy and Match fantasy. In the former, you need to pick your best eleven from the six teams in the PSL and you are free to make changes to your team throughout the tournament in order to bag the maximum points in the leaderboard.
Rules of the game:-
You can choose four players from one team
You must select players within 1.3 million virtual budget
You can switch players for as many as 70 times throughout the season.
*The total prize money for this year's fantasy league is PKR 1 million which will be distributed among the top thousand players on the leaderboard.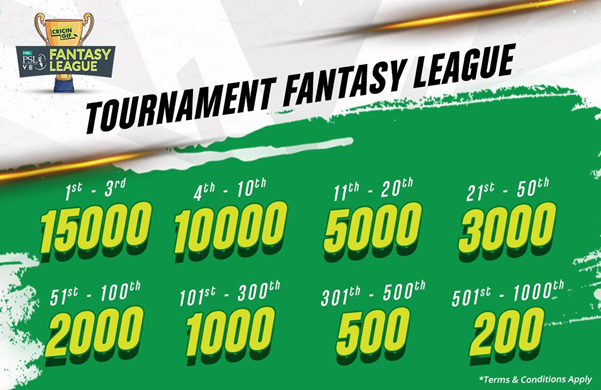 In the Match Level Fantasy, you can pick your best eleven from the two participating teams.
You can pick a maximum number of eight players from one team
The budget allocated to you is 1 million to make your team
*In addition, at the conclusion of every match of the HBL PSL, the top 50 users on the leaderboard will get to share a cash prize of PKR 30,000.