Before Valentine's Day could grip the nation in its arms of love and displays of affection, a university notice started circulating. This notice was allegedly from Punjab University and it was the most hilarious, yet controversial, thing many people had seen. However, this latest news should tell you that this is why you shouldn't take it seriously.
What Was The Notice About?
The notice suggested that students of Punjab University should be extra pious on 14th February. Valentine's Day should be approached like the sin it is and one should observe distance from the opposite gender. However, this wasn't all! What really got to people was the dress code it created for its students on this day.
Punjab University won the Talibanization Rules. Decl. 14th Feb. as Haya Day, Men wear Talighi dress, Women Burqa and men and women shall keep a 100meters Distance. Wht a shame for Pakistan. Stop Talibanization of Pakistan. #UNSC, #media, #Bbc, #AlJazeera, #USA, pic.twitter.com/mSkKWY05NY

— Munir Mengal (@MMengal) February 14, 2022
The "Haya Day" Dresscode
It suggested that boys wear a white prayer cap as they do while reading jamaat prayers. On the other hand, women were supposed to wear black burkas with hand gloves too! All this shall be done while remaining 100 metres away from the opposite gender at all times.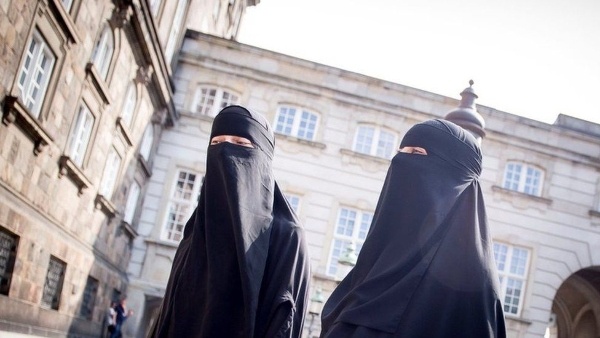 Here's the best part: those who were caught violating this would be fined Rs. 10, 000. This is another kind of joke because after all, PU did make valentine's day a capitalist venture by putting a fine.
What Did People Say About This?
People had one response to the circulation of this notice and that was not that surprising. People mainly were confused about whether this was Punjab University or some tableeghi jamaat centre. Have a look at some of the tweets:
It seems Tablighi Markaz Raiwand than Punjab University

— Majid Ali Zardari (@MajidAliZardari) February 14, 2022
This Punjab University Urgent Notice is so absurd that its simply unbelievable. Are you sure its not a fake?

— Barrister🇵🇰 (@Blitzboy69) February 14, 2022
No Need To Take It Seriously
Fake Notification. pic.twitter.com/QsqHW7tnkM

— University of the Punjab (@PU_OfficialPK) February 13, 2022
However, what has recently happened will definitely take you by surprise. The Vice-Chancellor of Punjab University and the official page of the university did share that this was fake. The tweet claims that this notice that was circulating about "haya day" was fake indeed and that the university does not control its students like this.
Read more: 5 New Eateries in Karachi to Try Out This Valentines Day!
Stay tuned to Brandsynario for the latest news and updates.