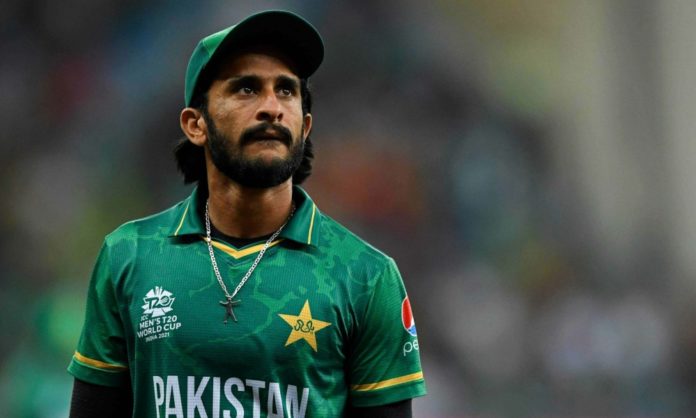 Pakistan's cricket team Chief Selector, Inzamam-ul-Haq, announced the squad for the ICC World Cup 2023 today, leaving cricket fans across the country both anxious and disappointed. They had been eagerly awaiting changes from the selection committee, but to their surprise, there was only one alteration made to the team that faced an untimely exit in the Asia Cup 2023 – the inclusion of Hasan Ali, who stepped in for the injured pace bowler Naseem Shah.
Hasan Ali's return to the squad raised eyebrows about the selection criteria. His last ODI match was against West Indies in June 2022, where he managed to secure only two wickets. In the ten matches prior to that, he had taken a total of nine wickets.
However, controversy began to brew and fans started to question the transparency of the selection process after a video from pace bowler Shaheen Afridi's wedding reception went viral. In the clip, Hasan was caught on camera telling Iftikhar Ahmed, "mera bhi World Cup me naam araha hai" (I'm also being named in the World Cup). This unexpected statement ignited a firestorm of speculation among cricket enthusiasts on social media.
Here's the video
Hasan Ali to Iftikhar Ahmed: Mera bhi World Cup mein naam aa raha hay 😅🙈

He's a gem Ma Shaa Allah ❤️ #WorldCup2023 #CWC23 pic.twitter.com/x3wiHEPGiT

— Farid Khan (@_FaridKhan) September 22, 2023
The burning question on everyone's mind is: How did Hasan Ali know about his selection before it was officially announced? Was it a prediction or a case of inside information?
Hassan already know that he is selected in Pakistan's world cup Squad.#ICCWorldCup2023

— Kashif Hussain (@KHMalokani) September 22, 2023
On the flip side, it's plausible that Hasan's statement was merely an expression of his fervent desire to represent Pakistan on the grand stage of the World Cup. After all, every cricketer aspires to be part of this monumental event.
Yet, if Hasan indeed had prior knowledge, it raises serious questions about the transparency and integrity of the selection process, a facet that the cricketing community holds in high regard.
Another Parchi Dosti yri culture @ImTanveerA Looks what's happening sir G this is to much Nepotism Extremely Looks 😠👊😡

— Aamir Rathore (@AamirRathore12) September 22, 2023
As the controversy surrounding Hasan Ali's prophetic statement continues to swirl, cricket fans around the world are left with one burning question: Did he have inside information, or was it just a lucky guess? The mystery remains unsolved!
Stay tuned to Brandsynario for the latest news and updates.