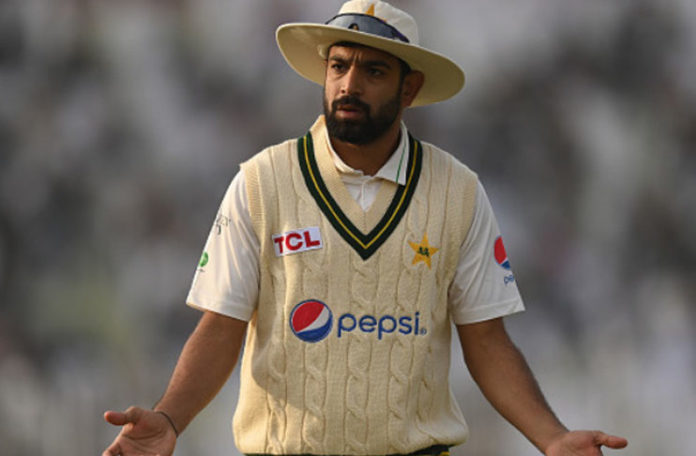 Fast bowler Haris Rauf has refuted the claims by chief Selector Wahab Riaz about him withdrawing from the Australia tour at the last minute.
Wahab Riaz announced Pakistan's Test squad for the upcoming series against Australia yesterday, marking his inaugural assignment in his new role.
The series, scheduled from December 14, 2023, to January 7, 2024, has stirred interest but has also sparked questions due to a notable omission: the absence of pacer Haris Rauf.
Notably, Haris Rauf has only featured in one Test match for Pakistan, however, there were speculations about his inclusion in the Australia series.
Wahab Riaz, during a press conference, shed light on Rauf's exclusion, citing the player's concerns over workload management. According to Riaz, Rauf had initially agreed to join the Test squad but later altered his decision due to worries about fitness and workload issues.
Wahab Riaz is furious about Haris Rauf for not being available for the Australia Tour🤦‍♂️💯.#WahabRiaz #HarisRauf pic.twitter.com/1GqeEl7y4I

— Shaharyar Ejaz 🏏 (@SharyOfficial) November 21, 2023
"We had discussions with Haris Rauf regarding the tour, and he initially consented to participate in the Tests. However, he changed his mind at the last moment," Riaz stated. "He expressed concerns about fitness and workload, despite our reassurances and the absence of any injury concerns flagged by our physio."
However, conflicting reports have surfaced regarding this exchange. A source close to Haris Rauf contradicted Riaz's statements, mentioning that Rauf never confirmed his availability for the Test series in Australia.
Haris Rauf purportedly emphasized his focus on enhancing his white-ball skills and overall fitness, given his limited involvement in red-ball cricket recently.
How much is Hafiz being paid by Lahore Qalandars?? He completely loses it on the host while defending Haris Rauf pic.twitter.com/Noe9HOjH6Z

— Ghumman (@emclub77) November 21, 2023
Notably, Wahab Riaz himself pulled out of the Australian tour at the last minute back in 2019, announcing his retirement from red ball cricket.
Adding to the complexity, there's uncertainty surrounding the Pakistan Cricket Board's issuance of a No-Objection Certificate for Haris Rauf to participate in the Big Bash League (BBL). This uncertainty is linked to the strained relationship between the chief selector and Rauf.
This dispute sets up a puzzling situation, especially with the imminent start of the BBL on December 13, overlapping with the Test series in Australia. Rauf, a key player for the Melbourne Stars, faces potential obstacles in securing clearance to partake in the league due to these conflicting circumstances.
Stay tuned to Brandsynario for the latest news and updates.