The novel coronavirus pandemic has the world on edge. This is the first time in a long that we have experienced a global pandemic like this.
One of the new properties discovered about the virus from the World Health Organisation (WHO) is that it spreads via droplets from the mouth, which are then transferred to other humans via hugging, handshakes, kissing, etc.
To minimize the spread of the virus, governments around the world, including Pakistan, established SOPs, which were also issued to public places such as malls and stores, even eateries.
However, it was found that despite several precautions told by the health department and other means, many restaurants and shops were violating the SOPs.
On Sunday night, authorities sealed Hardee's Shaheed-e-Millat branch in Karachi for violating the lockdown rules.
Reportedly, the restaurant was operating after hours and was violating the implementation of the SOPs. It was shut down and fined Rs 300,000 in return.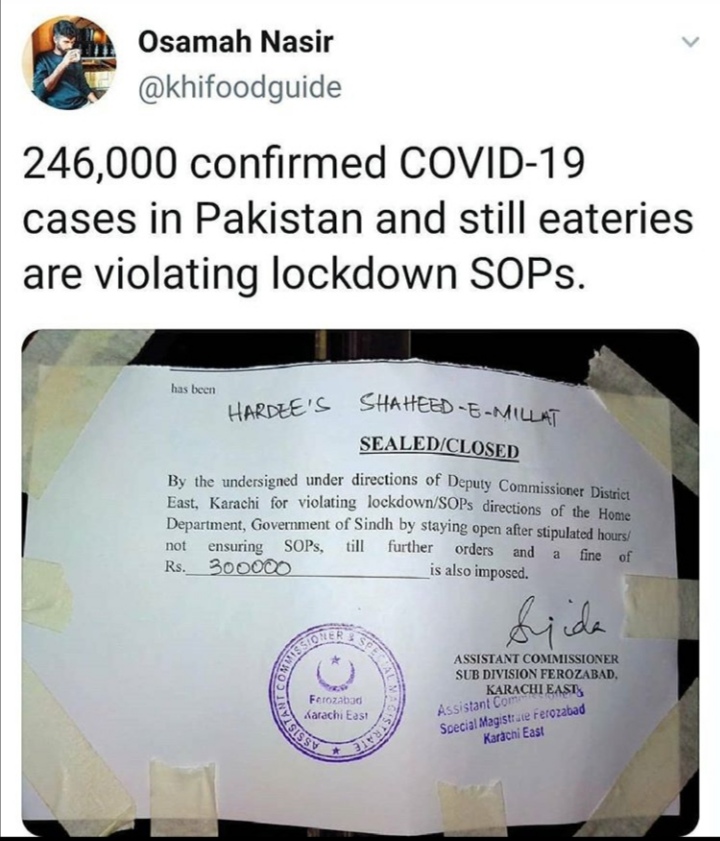 On 1st July, the government of Sindh extended the province-wide lockdown for another 15 days. Under the SOPs, shops and businesses can stay open, while people can take away food from restaurants until 7 pm. At the same time, the option of home delivery is allowed until 11 pm.
Violation Of SOPs Across The Province
It is to be mentioned here that Hardee's is not the only eatery that has been fined for not following the lockdown restrictions.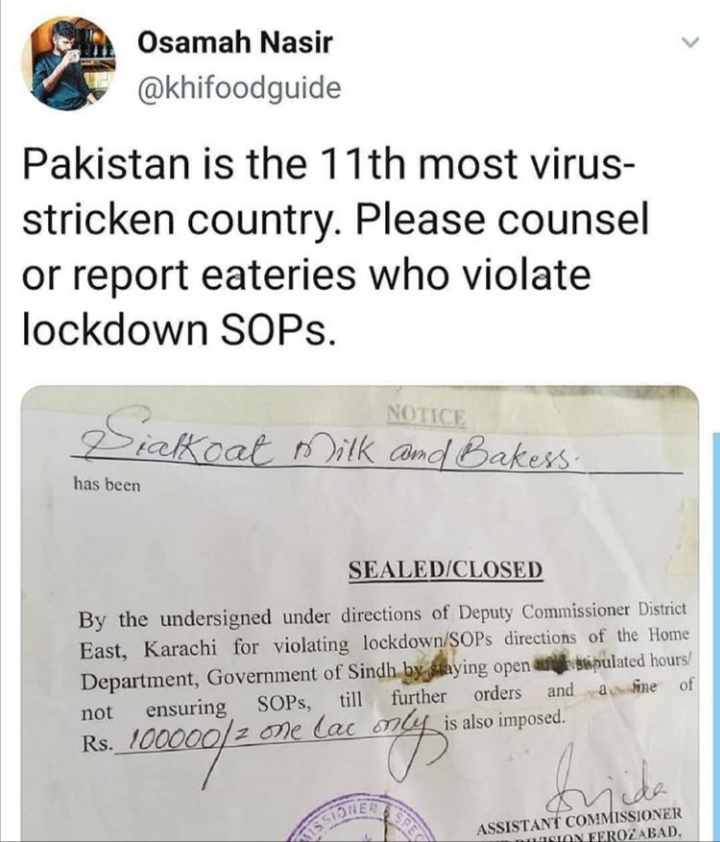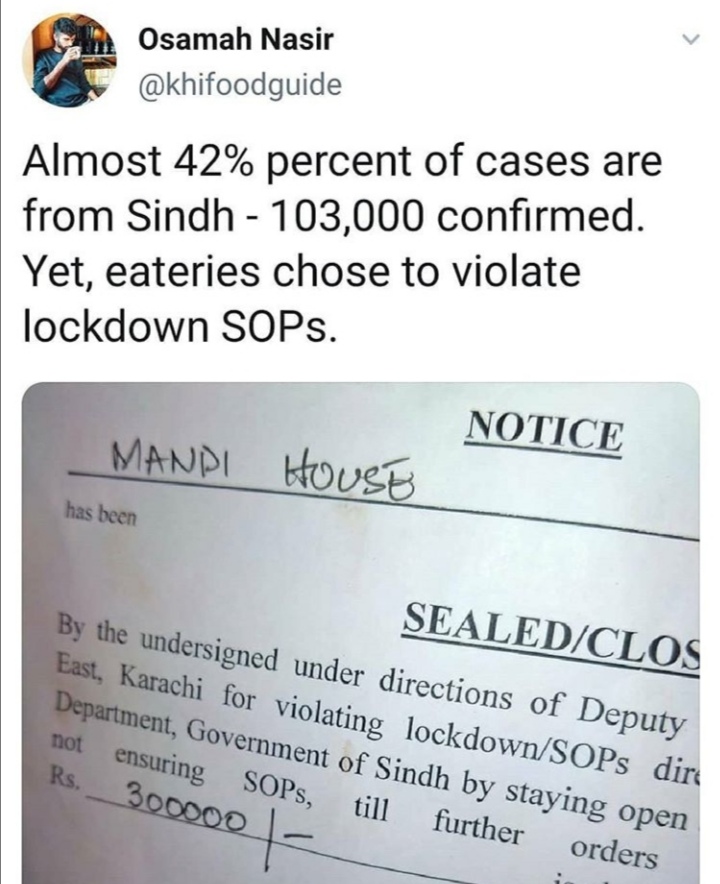 Moreover, we have seen many other popular restaurants caught red-handed on social media for violating the rules.
Earlier, Hot & Spicy also found itself in hot waters for the same.
A video was made inside the Hot & Spicy kitchen, and it looks like they have not received the SOP memo! None of the staff was wearing protective face masks or gloves. Hairnets, aprons, and uniforms, which are standard health guidelines to be followed, are also not being followed by some of the employees, as seen in the video.
Watch the video in the link below:
https://www.brandsynario.com/this-restaurant-in-karachi-was-caught-for-violating-following-sops/
Know any other restaurants violating the rules?
Share the info with us in the comments below!
Stay safe and stay tuned to Brandsynario.