Haniya Khan, the alleged wife of Aamir Liaquat, had gone to social media with her allegations a few days back. People paid attention to what she had to say but only with the idea of trolling Aamir Liaquat. Meanwhile, no one gave her any screentime.
Since then, she has tried taking to social media some pieces of evidence of her being in conversation with the entertainer, Dr. Amir Liaquat. From her video call screenshots to the recordings of his audio calls, she leaked it all. Once again, people trolled the scholar turned entertainer and no one paid any heed to the girl.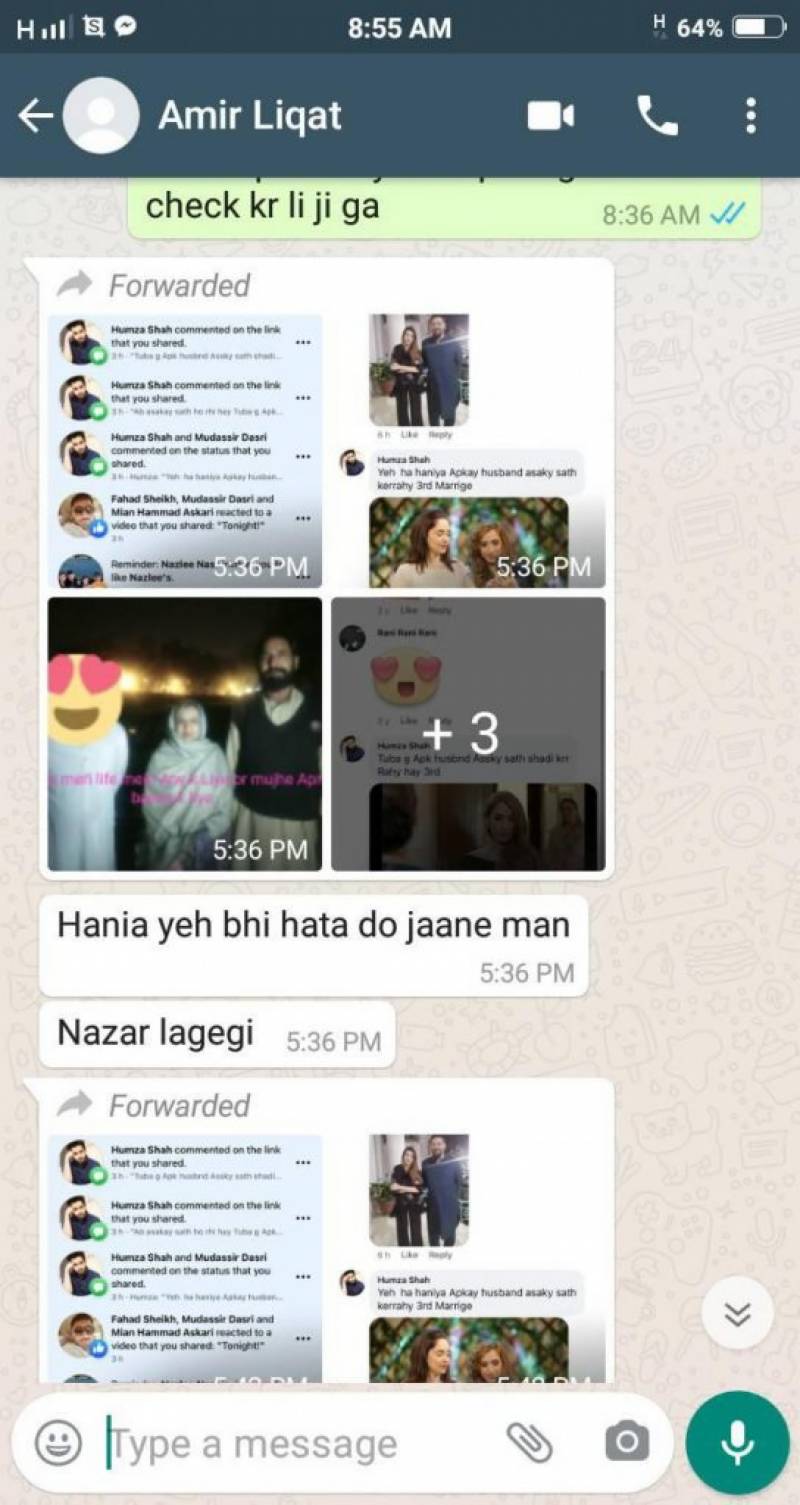 Haniya Khan goes live
So this time, Haniya Khan went live on Facebook sharing how she is angry at Aamir Liaquat for neither taking her with him nor divorcing her. She even says that she is angry at the entire city of Karachi who has sided with Aamir Liaquat and no one gave her any support. The video that started out normally became alarming all of a sudden. Exasperated at the Pakistani population's response, she said she was suicidal and was going to drown at the sea without anyone knowing.
Have a look at what she said:
Whatever the issue is, if someone is sharing their suicidal thoughts, that is a cry for help. People should reach out to her. And if you cannot do that, then at least do not make negative comments that could push her down the cliff.
Haniya Khan – Father
While Haniya was going live, Aamir Liaquat shared a video of a man who claimed to be Haniya's father. In that video, he said he is not aware of any marriage that happened, he only knows that his daughter is a patient of depression.
First of all, a depressed person doesn't go around lying so even if she is suffering from any mental illness, it is at least not depression. This leads to another point. If he really is her father and has gotten Haniya diagnosed then should he not know exactly what she is suffering from. Moreover, he also says that once Aamir Liaquat came to their house and had helped them but he left after that.
Well, this is shady!
Couldn't this have been how Haniya Khan and Aamir Liaquat got each other's contact detail? Point to ponder.
How authentic this clip is, it is time that will tell.
Stay tuned to Brandsynario for the latest news and updates!