Hania Aamir has cleared the air on her stance on beauty standards after being accused of hypocrisy. So, what is the issue with using Instagram filters after all?
The Original Advocacy
Hania Aamir recently tried to use her Instagram platform for a good cause by advocating for people to break free from beauty standards created. She encouraged her followers and others alike to own their skin and their imperfections because they're natural, common and unavoidable. 
While all that may have good intentions behind it, it is worthy to note that she herself had an Instagram filter on while saying this. Naturally, this raised a lot of questions and accusations which called her hypocritical!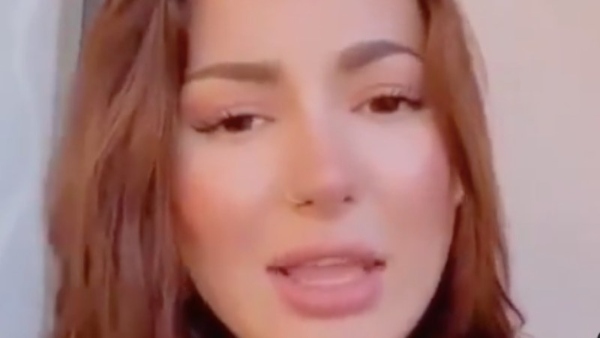 People also called it "tone deaf" on the grounds that she should not be preaching to people on colourism and "gora complex". It's because she neither has a dark skin tone and has never suffered the consequences of darker skin.
Hania Aamir Clears The Air
In response to the flurry of accusations and hate comments, the celebrity came to Instagram again to resolve misconceptions. Her "rant", as she called it herself, was spanned over almost 8 stories as she continued to make her point.
She contends that using a beauty filter because you like it is a matter of agency, you must do what you like. However, using a beauty filter because you feel pressurised to look that way is what the problem is. She was only doing the former!
She then also criticised those people who started bashing her and twisting her words. According to her, if you do not have something positive to add to the ongoing discussion, keep it to yourself.
Her concluding remarks entailed her thoughts on why it is toxic to forget the content of someone's speech and focus on the filter. It changes the direction and tone of the narrative, says Hania Aamir. Are you in agreement with this?
Hania Aamir and Instagram Filters Have A History
Hania Aamir and her Instagram filters have a history of making headlines. Not too long ago, she was using a particularly modifying one in which her lips looked extra plump.
View this post on Instagram
View this post on Instagram
As a result, rumours of her getting her lips done became the talk of the town. She ultimately also had to clarify that! It either seems that most netizens have a special problem with Instagram filters or simply don't know how to discern them from real life. Though whatever the case may be, Hania Aamir has rested her case!
Stay tuned to Brandsynario for the latest news and updates.