Hania Amir has been in the limelight for quite a few days. Her unapologetic personality seems to catch the attention of the public now and then. Recently, Hania Aamir's followers called the actress out once again, calling her a 'Cringe Queen.' The actress posted a funny video of singing while getting a massage done in a workout session. The moral police were quick to judge and left a comment in the comment section.
Here's the video:
Check out the comments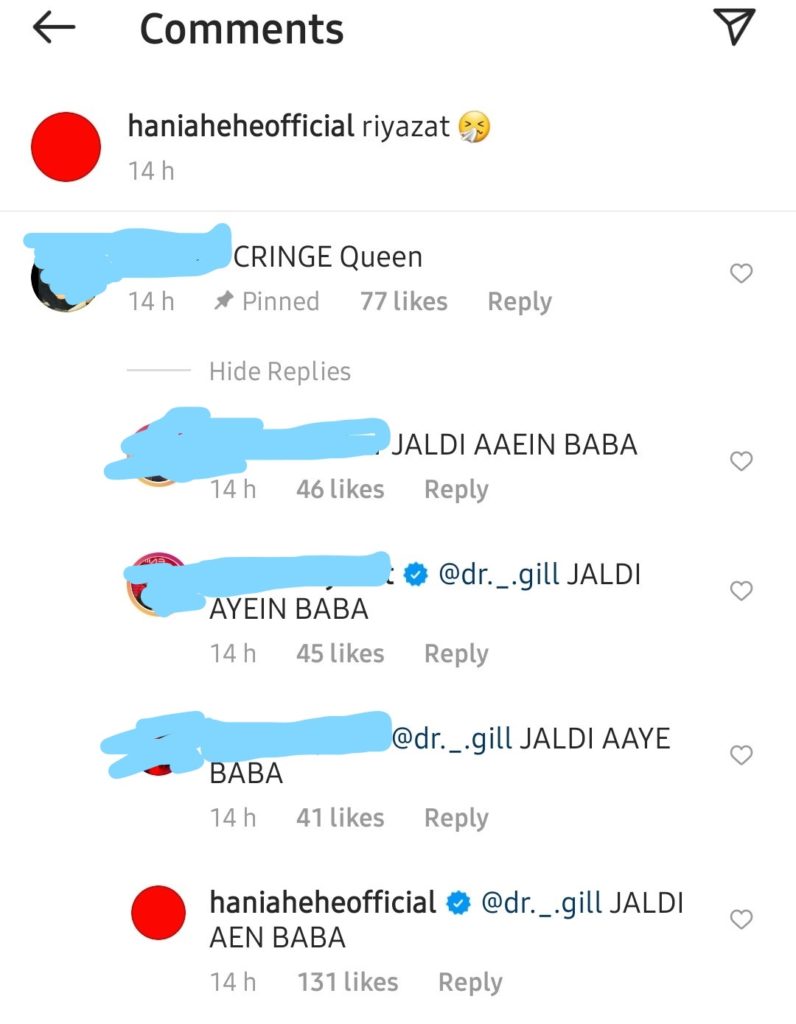 However, the actress quickly responded to the comment and wrote 'JALDI AEN BABA,' which seemed like an insider joke among the friends. It is good to see that the actress has kept her humor and is willing to engage even after the backlash.
Hania Amir has recently gained a lot of public attention regarding the controversy on the Instagram filters. Some are even accusing her of getting plastic surgery. In response to which she posted a response on her story.
It seems like her followers do not want to let her have a breath. Despite recent controversies, the actress seems to enjoy her life amidst all the backlash, which makes us wonder. Is it okay to call out the celebrities on every little thing possible? Are they willing to seek constant validation and criticism?
Hania Aamir's fans do not seem to understand that it is our responsibility not to be involved in the celebrities' personal lives and remember the fact that they are human too.
Stay tuned to Brandsynario for the latest news and updates.