Hania Amir's well-kept secret may just have been exposed, and obviously, people have started talking. 
#TamashaHaiTohTamashaHiSahi
That's the new hashtag with which it girls of our time are operating. People have been especially critical of Dananeer, the pawri horahi hai girl now saying her time of fame is over. On the other hand, the girl has become a trailblazer and meeting one celebrity after another. This week, it's none other than Hania Aamir, and we couldn't be more glad.
A Secret Exposed?
But the main news isn't that the two girls met and partied – or should we say pawri'ed – together. It's that maybe Hania Aamir hasn't realized that her tattoo is showing! The celebrity is wearing what appears to be a ghagra choli, and from beneath the choli, just a tiny snippet of the tattoo is showing.
View this post on Instagram
The worst part for her has to be that the snippet may be small, but it's definitely not small enough to rule out that it is a tattoo. All we can see are two edges of triangles and a line— we wonder what her tattoo is about.
Netizens Are Displeased
However, netizens are not too curious. They're mainly displeased. Like we said, if someone looks a bit intently into the photo, the tattoo can become obvious. Netizens are never happy at the sight of a tattoo and think of it as a trigger to launch their moral tirade. Here's how the one unfolding under Hania Aamir's comments looks like: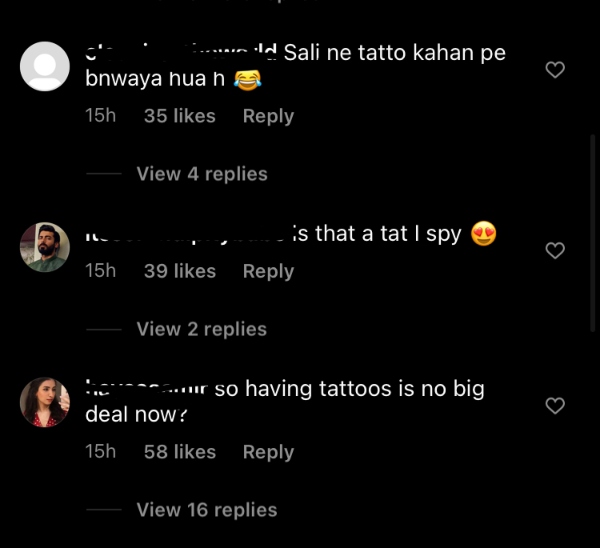 Why Are People Looking So Intently?
The funny thing is definitely how many men and boys have been the first to term the actress "haram aurat." But the question is, why were they looking so focused at her choli and her stomach in the first place? The tattoo is not visible to someone who sees the picture and scrolls by. That says a lot about the culture in our society.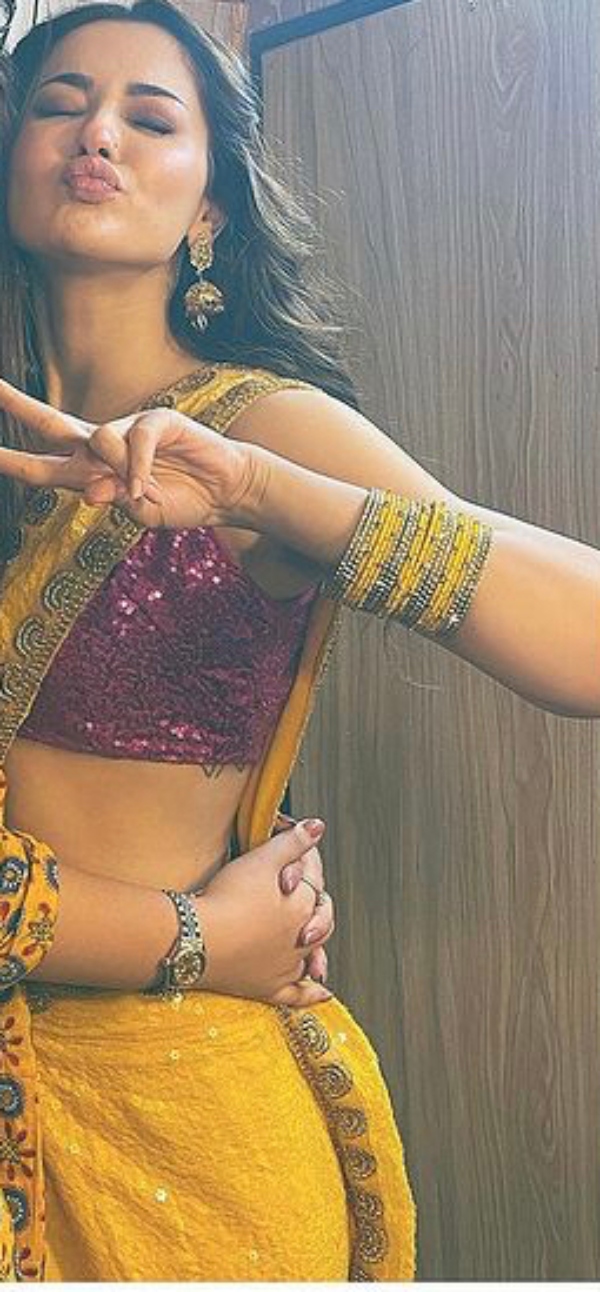 The man is free to look however and wherever he wants, and the woman is expected to receive his comments too. 
Looking Beyond The Tattoo
Tattoo or no tattoo, the meeting of these two girls is surely a fun sight. It's a power couple, to say the least! On the one hand and a successful influencer on the other, a celebrated actress needs to be celebrating female friendships more. It's time we look beyond people's tattoo choices in general; we can not control their bodies!
Stay tuned to Brandsynario for the latest news and updates.