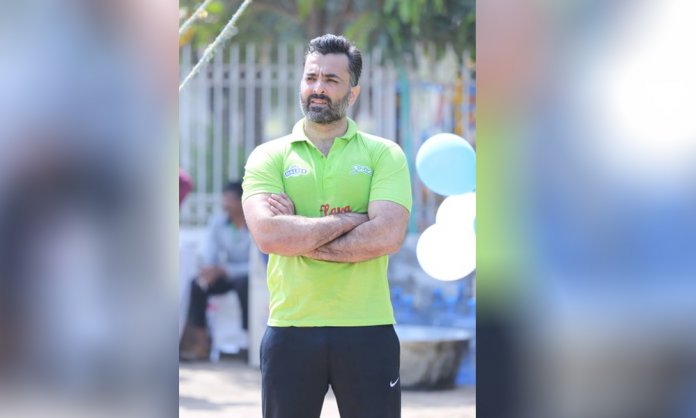 Sami Qahar is the Head of Marketing at Haleeb Foods and a seasoned FMCG marketing and sales professional with over 16 years of commercial experience with global giants.
The Haleeb brand ticks off all the criteria for being called a household name in the true sense and has recently been bestowed with Brand Of The Year Award at the prestigious World Branding Awards.
The World Branding Awards is an international award presented to global and national brands for their work and achievements in branding.
In an exclusive interview, Sami talked about Pakistan's first and only NUTRA-HYGIN milk, Haleeb.
Haleeb was recently awarded Best Brand in Dairy Products – Milk at the World Branding Awards. What has Haleeb done differently over the years that have led them towards being recognized on an international platform like this?
Sami: Our main objective at Haleeb Foods has been to think out of the box and be different. We work on providing our consumer with the best quality of milk. This mindset has been in the DNA of our organization. There are many brands out there that provide the same product but we at Haleeb Foods emphasize on providing our consumer the best standard of milk within their reach. In the last year, we have worked towards creating an innovative brand. Today Haleeb is the first and only Nutra-Hygin milk of Pakistan. Our constant effort towards growing our brand is what has been recognized by International Branding Awards in the category of local food brands. We are extremely proud of this achievement and are committed to bringing products our consumers can incorporate to adopt a healthy lifestyle.
Tell us about the World Branding Awards and what kind of a platform is it?
Sami: The World Branding Awards is an international forum. The award ceremony takes place each year in the USA and UK. The awards recognize brands for their hard work, innovation, and achievements. There are around 3,000 brands nominated each year and only 245 make it to the winner's list. Global brands like BMW, Mc Donald's, Starbucks, Lego, and Adidas have previously won this award and this time it was Haleeb from Pakistan that made it through for their innovation and differentiation. This is an extremely proud moment for us and we are thrilled to be showcased on a global platform.
What do you think made Haleeb a strong contender in the World Branding Awards?
Sami: I believe that our dedication and desire to constantly grow as a brand has made us a strong contender in the World Branding Awards. We gave the consumers the purest, the most nutritious and the best quality milk and by the virtue of which we made Haleeb the only Nutra-Hygin milk in the country. We have endorsements from leading nutritionists, the international acclamation from different labs in the world and we have a very unique quality system on which all our products are based. All these have combined to make Haleeb the first and only Nutra-Hygin brand in Pakistan. Our constant effort to innovate and provide consumers with the best product in the market is the reason today we are being recognized on an international platform like this.
This is an enormous achievement for Haleeb and a lot has to do with their history of being one Pakistan's most trusted brand. How do you plan on giving back to your loyal customer who has stood by you?
Sami: Haleeb is the pioneer in the packaged milk industry in Pakistan, and therefore it has a heritage to protect and a history to live by. This has not been easy. It has been 35 years of providing its consumers with the best quality product. We believe that it is not a privilege, rather a huge responsibility to maintain the best standards throughout. There are a lot of people who have grown and lived by this brand and they expect a lot from it. It is our responsibility to provide the consumers with thorough quality assurance of our products and brand according to the changing needs of the consumer.
How does an award in Dairy Products – Milk highlight the importance of quality, purity, and nutrition which are the key factors that Haleeb stands by?
Sami: Haleeb has put a lot of emphasis on quality, purity, and nutrition over the last one year ever since we rebranded ourselves as the first and the only Nutra-Hygin milk of the country. Keeping in mind the daily consumptions of the consumer it is the responsibility of a brand like Haleeb to provide them with the nutrition value needed in a milk brand they trust to consume on a daily basis.
How are you going to incorporate being the best brand in Dairy – Milk in your products?
Sami: We are celebrating this award with our consumers and patrons because none of this would have been possible without the trust they have shown towards Haleeb along the years.
How does Haleeb Food's plan to sustain its brand as Pakistan's leading dairy producer?
Sami: Haleeb Foods as a company and Haleeb as a brand will keep innovating itself. We will keep bringing newer and healthier products to our consumers as this is our mantra and this is how we are going to sustain our brand in this tough economic situation. We as a company believe that our consumers adapt to fresh ideas and through our innovative Nutra-Hygin milk we would like to share the message that the way forward for a nutritious and a healthy lifestyle is through such products.
What kind of innovative products do you plan to produce in the coming years?
Sami: Haleeb has always believed in innovation and it is a journey that continues. It's neither going to end today nor tomorrow. We are continuously striving towards rebranding and exploring new ideas and categories for our consumers. We are also looking forward to upgrading the existing segments for our users and also exploring the areas that are currently not part of Haleeb but are a need for our customers.
What has been the key factor in becoming Pakistan's leading dairy and Beverages Company?
Sami: We have been producing high-quality nutritious products for the last 35 years to meet the consumers' needs. This has been the foremost key factor in becoming Pakistan's leading Dairy and Beverages Company. Secondly, as I said earlier, we have grown with our consumers and our consumers have grown with us, we have always had close proximity with our consumers that help us in understanding and fulfilling their needs. Last but not least, it is important to acknowledge our own people who have put in meticulous efforts for a company that believes in leadership and mutual respect for all the employees. All of these factors have helped achieve this milestone.
After being recognized at an international platform like World Branding Awards what is the next step for Haleeb?
Sami: The recognition we got through the World Branding Awards is just the first step. Our journey doesn't end here; it is an ongoing effort where we are looking at expanding our horizon further. Here I would like to add something for our consumers who have trusted us and grown with our brand for more than three decades, we have been awarded for our quality in Qatar as well. We are looking forward to expanding our operations internationally for which we are exploring different countries for more opportunities.