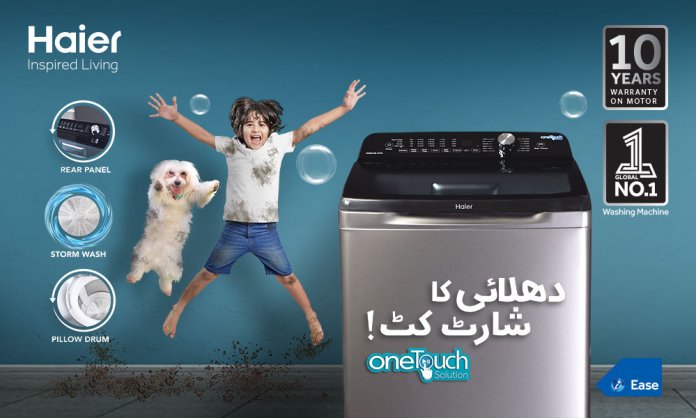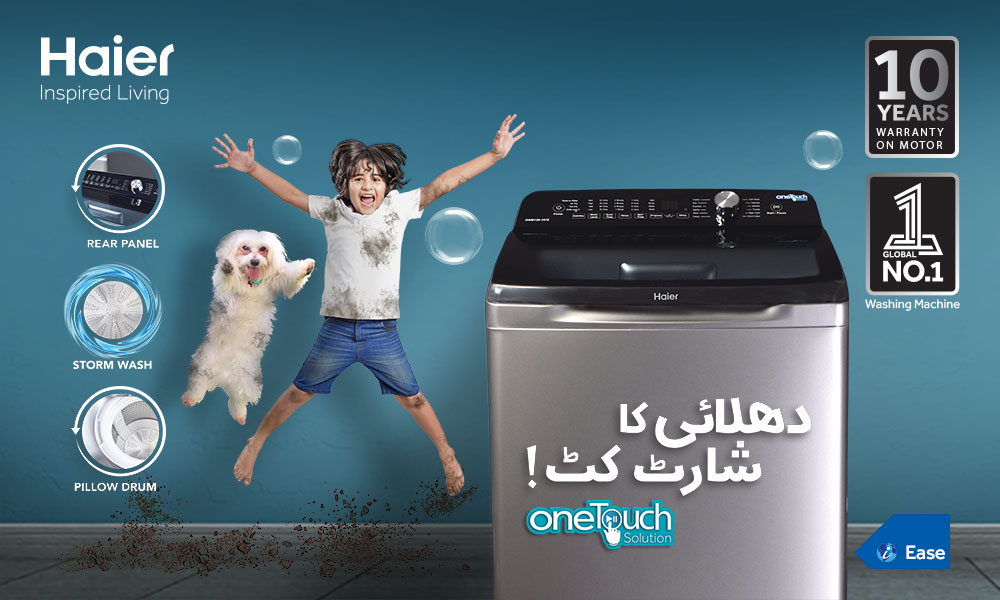 Haier, the world leader in home appliances and the leader by far in Pakistan in most major categories including refrigerators, freezers, air conditioners and washing machines has yet again taken the market by storm with a 10-year warranty on their latest model and state-of-the-art fully automatic washing machine.
Just introduced in the market, the new Storm Wash series facilitates highly innovative and fully automatic functional features to make wash day easy and effortless.
The new Storm series has three models packed with all the features to give you an effortless convenience and a truly wide choice of options.
Sleek with a beautiful appeal, the cabinet is gray in color. Inside, there is a 1300 RPM spinner to ensure maximum moisture removal from clothes, noiseless and American style operation, one-touch solution, and fuzzy logic control that automatically decides the water intake and spin direction for eliminating dirt completely.
Other conveniences include LED type display, glass top cover, and long lasting anti-rust PCM body material. Additionally, twelve programs ensure that the user has an option available for all types of washing needs.
The memory backs up function enables the program to resume from the same point where it was interrupted in-case of electricity failure.
Best of all, the 10-year warranty is supplemented by energy efficiency rating of  Storm Wash series, setting it class apart. Predominantly, this gives the owner a 40% saving in energy consumption which directly translates into significant saving in energy cost.