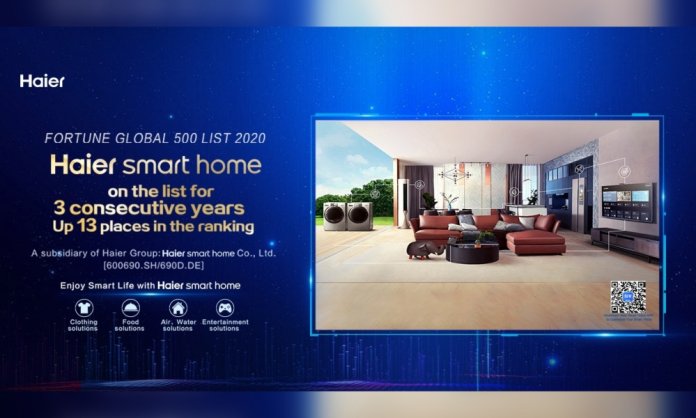 2020 Fortune Global 500 list was released on August 10, EST. Haier Smart Home Co., Ltd., a subsidiary of Haier Group, is on the file with its ranking up 13 places from 2019. This is the third year in a row Haier Smart Home has been on this list.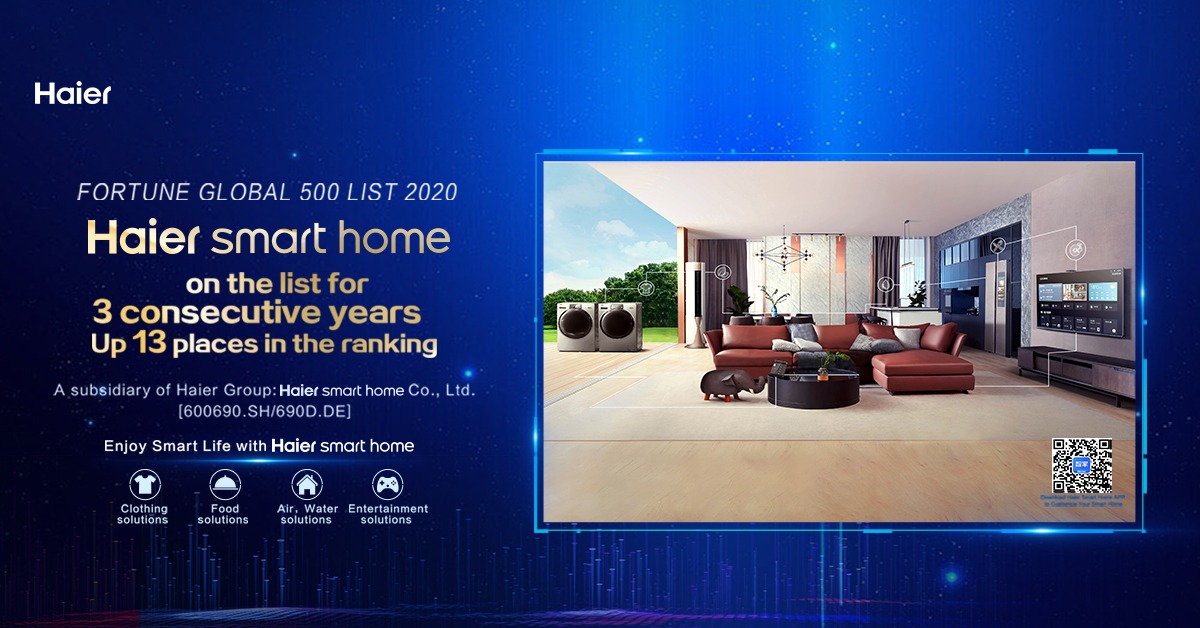 With scenarios replacing products and ecosystems covering industries, Haier Smart Home Experience Cloud keeps on upgrading to provide users with perfect seamless whole process experiences.
Under the guidance of the Rendanheyi Model, Haier Smart Home has moved from the arena of premium products brands into scenario brands and ecosystem brands, customizing scenario solutions for users and building a world-leading IoT ecosystem brand.