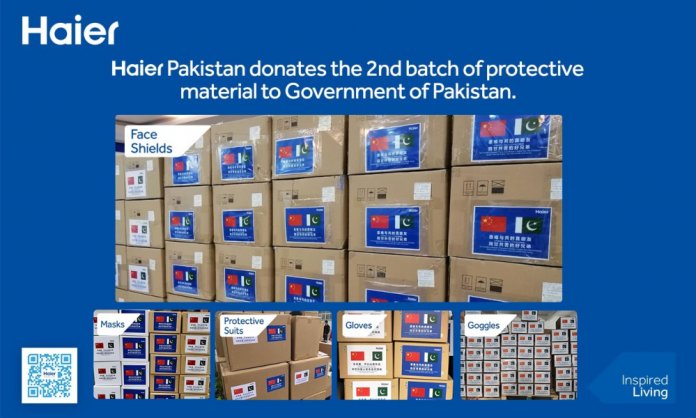 Coronavirus pandemic is spreading like fire and the only way to fight it, is to keep ourselves protected. To prevent the infection from spreading, people are using medical masks, goggles and protection equipment. Due to the extensive use of these protective gears, there is a huge shortage of medical equipment from the market of Pakistan.
Haier Pakistan donates the 2nd batch of protective gear which included, 4000 N95 Masks, 50,000 Nitrile gloves, 4,000 Goggles, 20,000 Surgical Masks, 4,000 Face Shields and 1,500 Protective Suits to the Government of Pakistan. The material was handed over by Haier to the Pakistan Embassy in China and delivered to Pakistan on urgent basis through a special aircraft.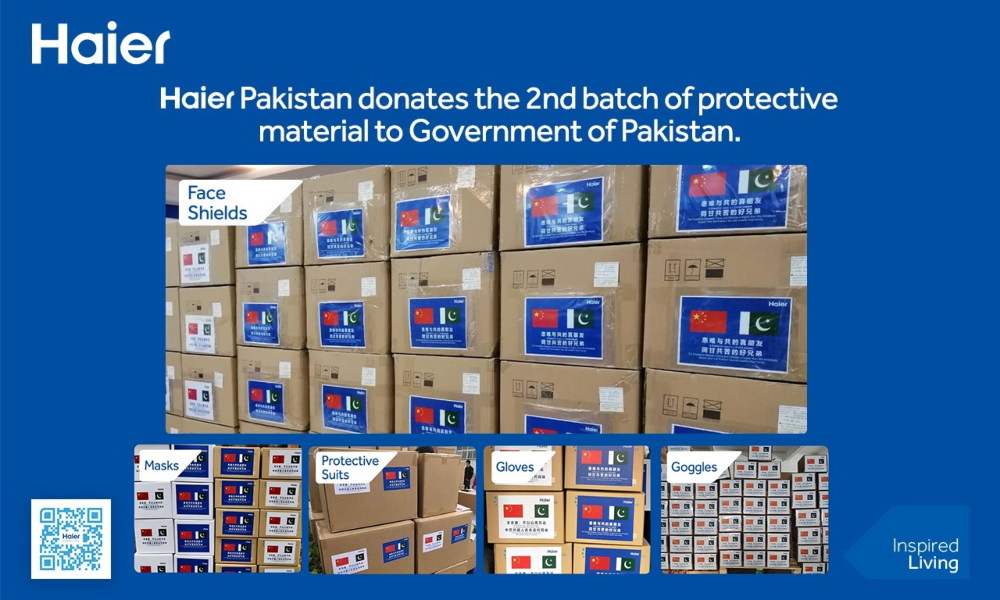 Hospitals and medical workers across the country are in desperate need of donations to protect the health care professionals who are fighting on the frontline. We at Haier Pakistan are here to stay with our people in these hard times and are geared up to provide support in any possible means to ease their pain. Haier donated 25,000 Ration Bags to the people to keep them and their families going through this tough time of lockdown, as a lot of them are daily wagers and unable to bear the expenses of their families due to this lockdown.
Haier Pakistan wants everyone to stay safe!