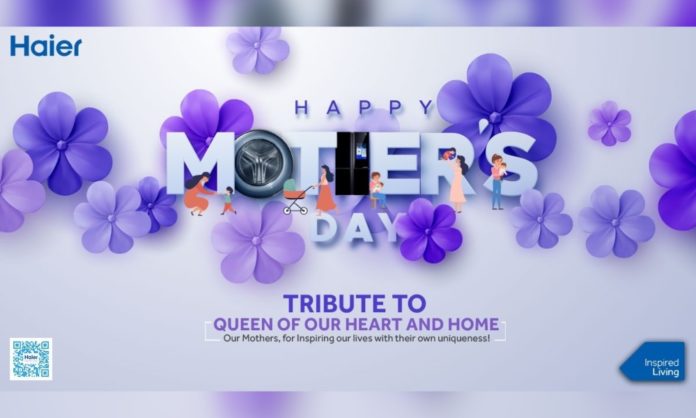 This year Haier brought a different trend, especially for mother's day. In our efforts to bring back the traditional idea of mother's day, we conducted an activity that included making a mother's day card for your mother, taking a picture of it, and posting it in the comments of the activity video on our social media pages.
We are excited and overwhelmed with the response that we have got and we are beyond delighted to see the efforts people put in this mother's day to make it more memorable.
Mothers hold a really vital role in the upbringing of a child and this 9th of May we wanted to pay our respect to all the mothers out there who make efforts tirelessly so that their children get nothing but the best and we felt that nothing would say thank you like a special handmade card.  Here's wishing all the amazing mothers out there, a very Happy Mother's Day, once again!
Haier has always worked with a mission to make our brand more connected with our consumer base and in an attempt to do just that we chose to celebrate mother's day with our fans. We hope that you continue to support us and our family stays connected the same way.
Live Smart & Buy Smart with Haier today!
Don't forget to follow us on our social media platforms for more upcoming discounts and promotions!
Facebook: https://www.facebook.com/HaierPakistan