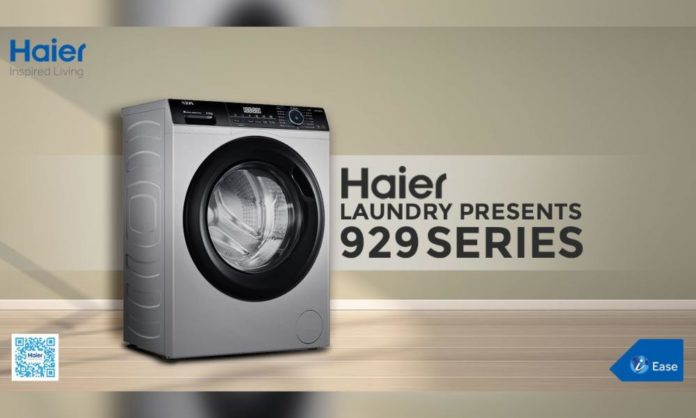 Haier, the global leader in Home Appliances augments its washing machine line-up by introducing the new WM 929 Series that comes up with 525 MM drum size. 525 MM Super drum is being introduced in Pakistan for the first time. This new range will lead your laundry experience into the new era with the largest ever "The super drum" that provides deeper cleaning and extra care to the fabrics.
A state of the art laundry solution introduced for the first time in Pakistan with 525mm Super drum, the more the diameter of the drum the better it could wash, just like in old times when people used to wash laundry by striking it from the top, the same logic applies here. It also helps to minimize creases and ensure the clothes do not to get tangled. It also promises health and hygiene by antibacterial technology and steam care
Haier WM 929 Series also comes up with inverter technology, which is designed to consume less energy than conventional motors while producing minimal noise, high durability, and efficiency. It is designed to ensure that even the most delicate fabrics remain in perfect condition. It has another special feature Refresh that easily removes tough stains that are difficult to remove for other machines available in the market. Moreover, Haier's washing machines are enabled with pillow drums and laser welding tech. These features maintain the quality of the clothes and minimize wear and tear.
Live Smart & Buy Smart with Haier today!
Stay Connected to their social media pages for more updates:
Facebook: https://www.facebook.com/HaierPakistan
Instagram: https://www.instagram.com/haierpakistanofficial/
Twitter: https://twitter.com/HaierPakistan