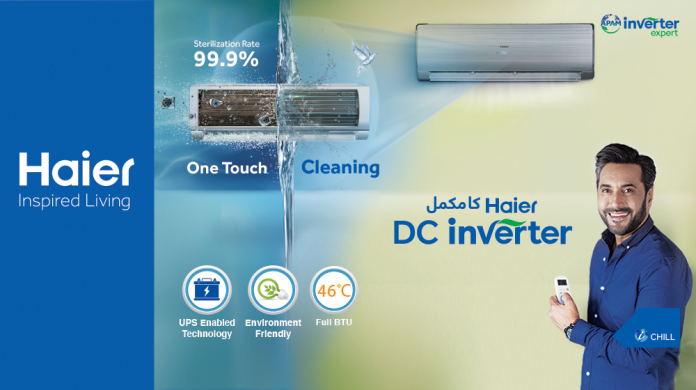 Haier's philosophy of 'zero distance' between the brand and consumer has enabled the company to design products that precisely meet the ever changing needs and desires of the consumer. This has in turn made Haier the "Inverter Expert" and the leading manufacturer of home appliances in the world and in Pakistan.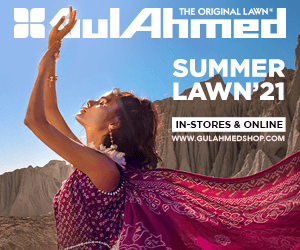 A first class example of this is Haier's wide range of DC Inverter Air Conditioners which continue to lead Pakistan's market, based on their performance, engineering design and innovative user-friendly features.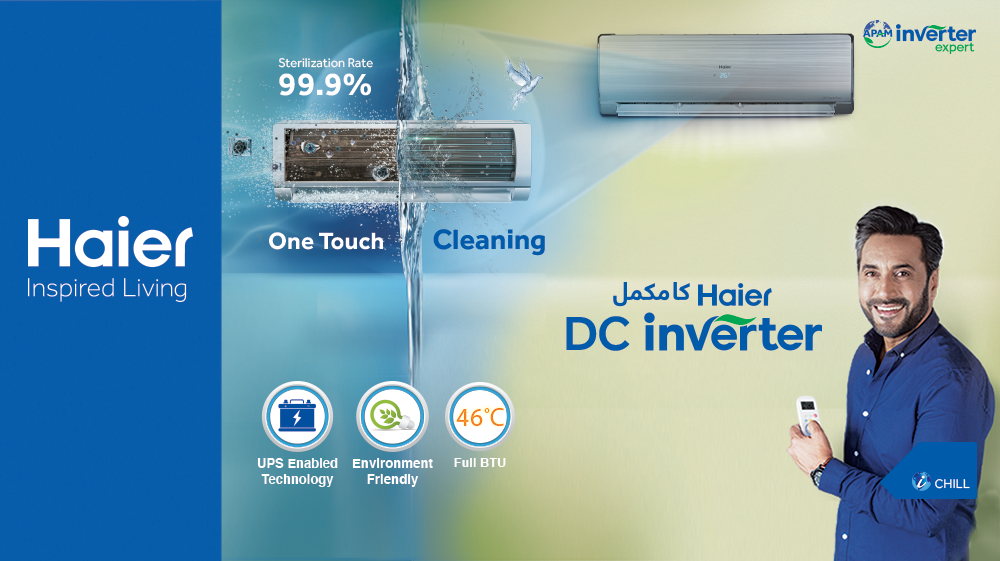 COMPLETE DC INVERTER TECHNOLOGY
Powered by Haier's exclusive A-PAM technology, all operational components of Haier DC Inverter ACs including the compressor, fan and controller motor, are governed by the DC Inverter technology. As a result, Haier DC Inverter ACs when switched on, quickly and efficiently cool down the room and then drastically reduce energy consumption to as low as 1.25 amperes to maintain the set room temperature. This in turn results in over 60% reduction in energy consumption and the monthly electricity bill.
ONE TOUCH CLEANING
Just touch the button on your remote control and 'one touch cleaning' system will start a 15-20 minute process to automatically clean the evaporator. This ensures healthy and fresh air, peak performance and cooling efficiency at all times and takes the hassle out of periodic maintenance.
46°c FULL BTUs
The advantage of this is that you get what you paid for. Full BTU even at 46°c hot outdoor ambience ensures full cooling capacity as per BTU rating mentioned on the product, without any loss of cooling efficiency.
UPS ENABLED
A UPS switch enables Haier DC inverter Air Conditioners (Selected Models) to work with existing home UPS device which is an extremely useful feature, particularly in hot summers. UPS compatibility ensures that your Haier DC Inverter AC continues to function on your existing home UPS even during times of power outage.
OTHER SPECS & FEATURES:
Turbo Cooling & Heating, 4-Way Air Flow, Voltage Stabilizer (120V-260V), Environment friendly refrigerant