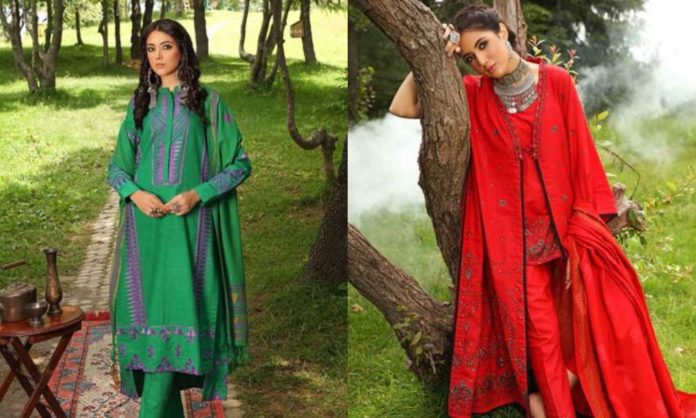 GulAhmed has captured the sartorial market strongly since the date it launched and for a good reason. The brand has become synonymous with excellent quality and up-to-date fashionable designs that make classic pieces one can not resist buying. That is precisely why the news we bring to you will make your day, find out what it is here!

GulAhmed's Winter Collection
Their winter collection named "Pure Joy of Winter" is a sight for sore eyes. The designs are breathtaking and as the title suggests, it is a true wonder for winters. That is also because it offers a range of incredible fabrics to choose from such as Pashmina, Corduroy, Viscose, Khaddar, Ayudia, and Velvet. 
Shop from the Sale!
Consider it your lucky day because GulAhmed is offering a sale on its wonderful winter collections. The designs that are timeless yet so trendy will be available to you at a flat 40% off. But hold on, the best part is yet to come. We're about to show you how you can use the Pashmina shawl dresses for all your needs this season!
1. Brunch With Friends
Brunching in winters is a must and every winter collection has an outfit that is perfect for it. From GulAhmed's Pashmina shawl dresses, this one is the best, bright and fun outfit to don.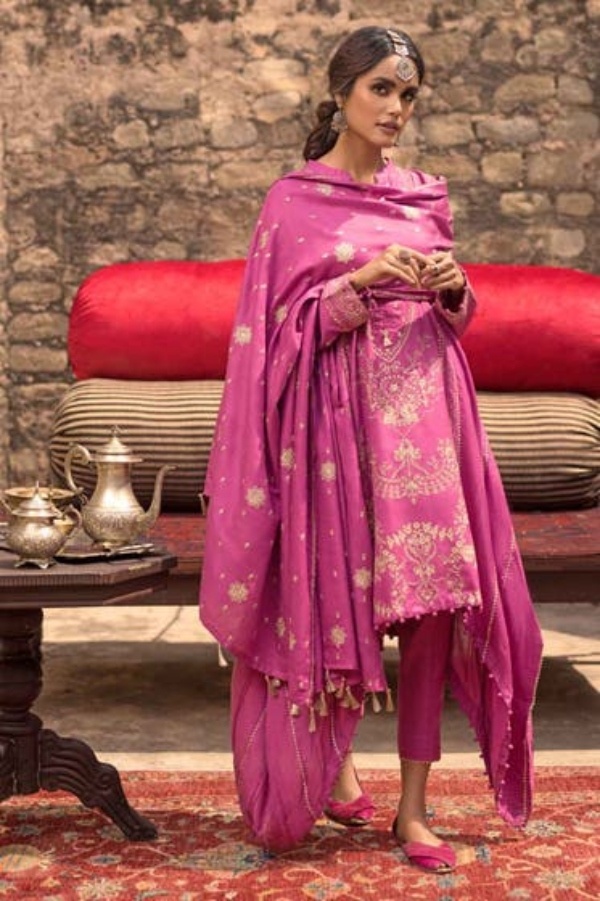 2. Date Night
For date night this number from the Pashmina Collection is simply perfect. It's bright yet muted and it's such a statement! Pair it with nude accessories and a bright lip and you'll look your best self.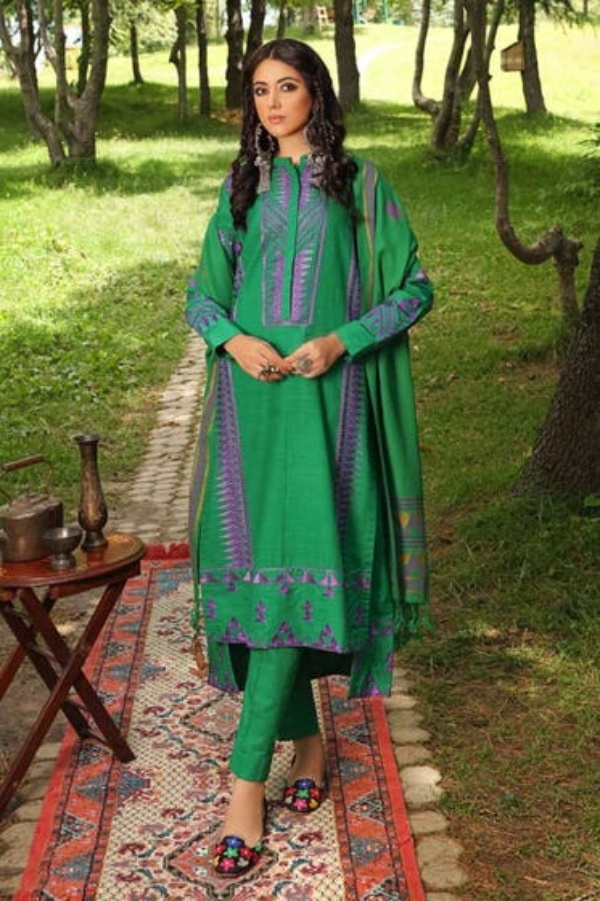 3. Post-Wedding Functions
The never-ending wedding season pulls with it the never-ending wedding lunches and dinners. If you're stuck between them, this printed and loud outfit says a lot without being over the top. Bag it from GulAhmed's Pashmina Shawl dresses collection on 40% off.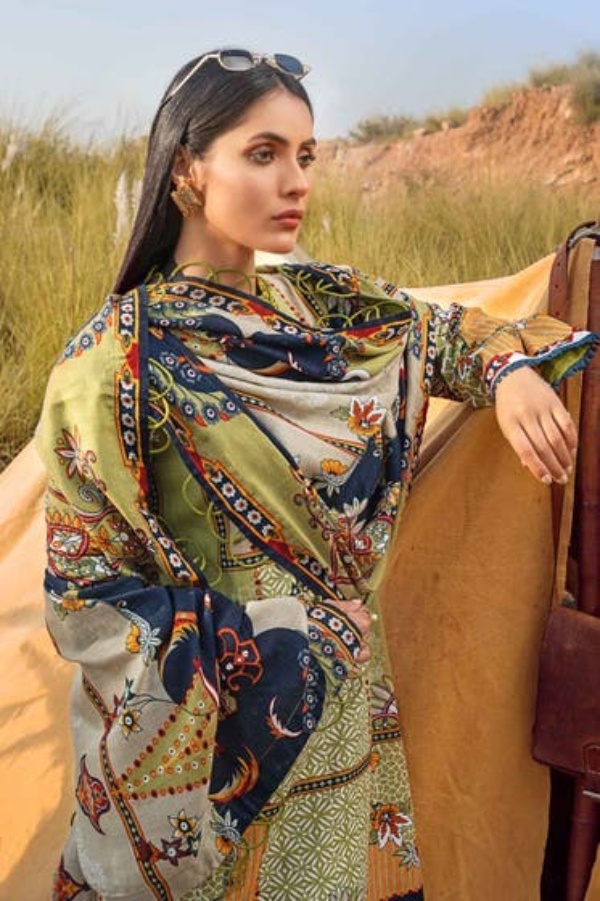 4. Kids' School Function
Winters is also when kids have all their school plays and functions. If you've got one coming up, this plain yet charming look has you sorted. It's classic, it's timeless, and it's so chic— be ready for compliments.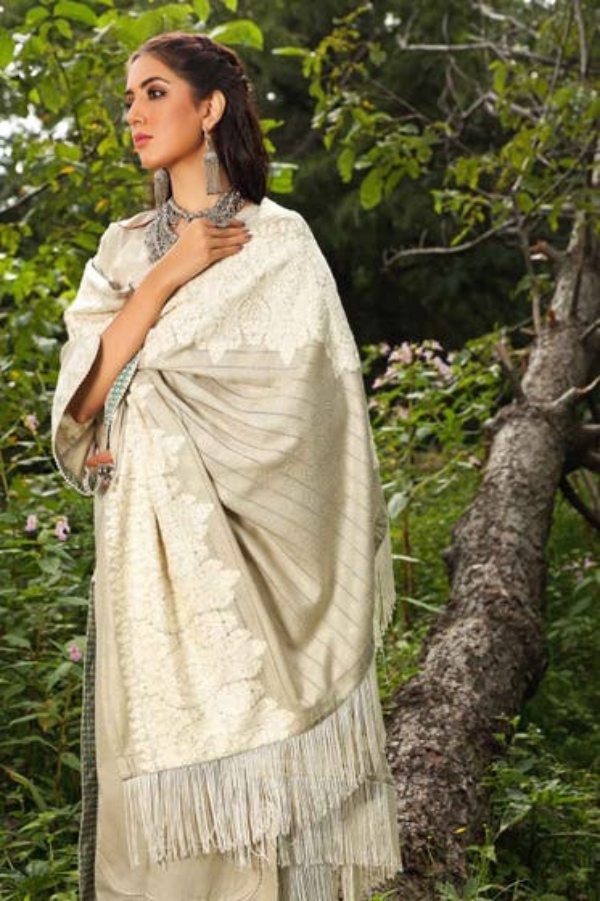 5. Work Event
For a work event, you need something that makes you stand out. This piece from GulAhmed's pashmina shawl dresses is exactly what you need with the rich red and black detailing. It's perfect for winters and definitely a conversation starter!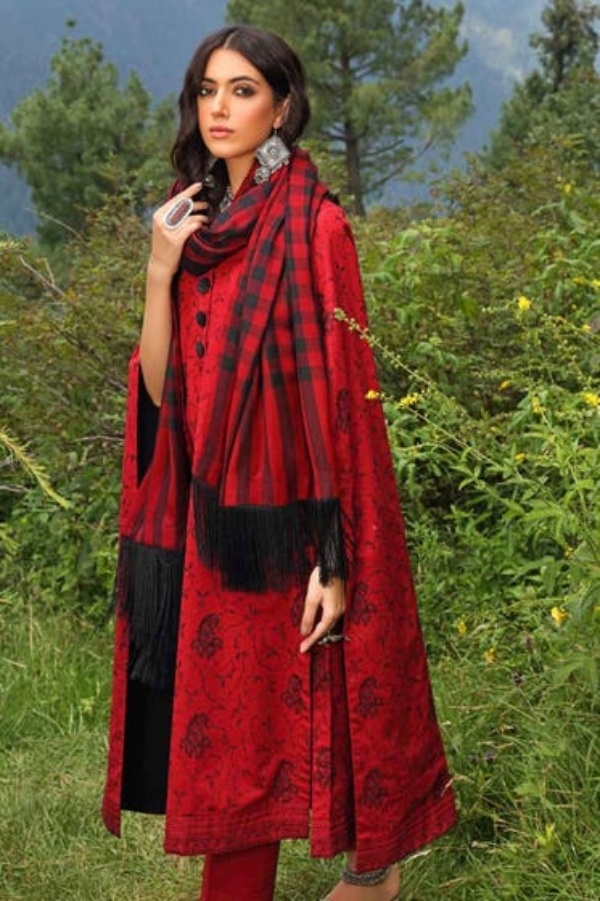 Get Your Hands On Them
These stellar outfits can be used in a variety of ways and are suitable for so many occasions. They're the best investment for this winter season. Now, they are available at flat 40% off across all Ideas stores in Pakistan. However, you can buy your favorites from gulahmedshop.com without leaving the comfort of your home. Plus, you can enjoy free delivery on all orders worth Rs. 2000 or above. What are you waiting for? The sale ends on January 16 2022 so hurry up!
Stay tuned to Brandsynario for the latest news and updates.