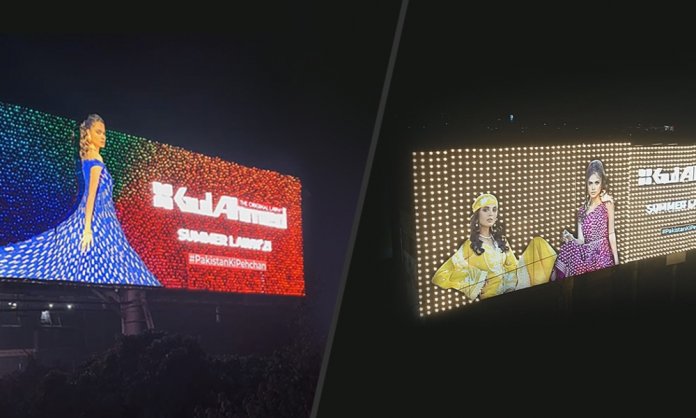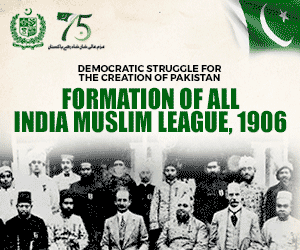 The clothing industry has always relied on conventional mediums for advertising. This year, Gul Ahmad has taken the clothing industry by surprise with the launch of its Pakistan Ki Pehchan Summer Lawn Collection 2021.
For the first time in Pakistan, Gul Ahmed has stepped up the game and brought new creativity and life to OOH advertising with iconic creatives. Kinetic being the OOH media Partner for Gul Ahmed has executed the remarkable Programmable LED Sequins and Gul Ahmed Fashion Studio Billboard.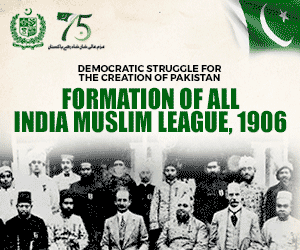 Check this out!
The campaign has been applauded by people and marketers both online and offline. It became viral on social media pages leaving the audience mesmerized.  It is for the first time that any fashion brand has come up with new creative and out-of-the-box ideas apart from conventional media.
This unconventional and fresh approach of Gul Ahmad has become the talk of the town enticing the consumer to pause to watch the captivating billboard over and over again.