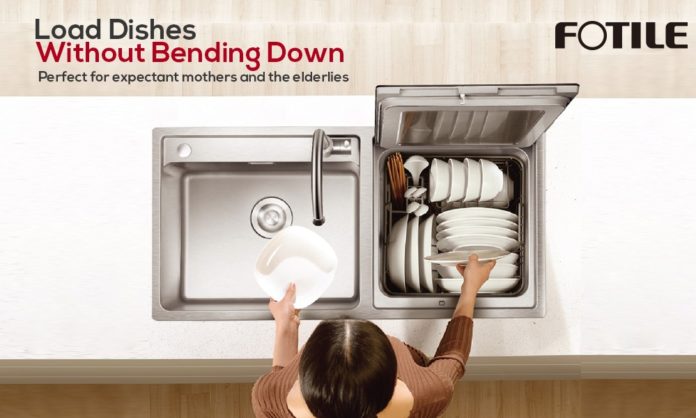 When you're feeling dirty, you jump in the shower. When your pots and pans are dirty, they take a shower too—in a magic machine called a 3-in-1 dishwasher. Scrubbing old food off dirty dishes is a tedious chore many people love to hate.
After a good meal, all you need is rest time however, a stack of dishes in the sink end of a meal leads to hardcore time-consuming chore washing the dishes. With their range of kitchen appliances adding convenience to your kitchen experience, Fotile introduces a 3-in-1 Sink Dishwasher with touch control. Fotile dishwasher not only saves your time and energy but it uses water efficiently, minimizing the water and soap requirement leaving clean dishes just with your touch. It is the perfect combination of Dishwasher, Sink and fruit and vegetable Purifier.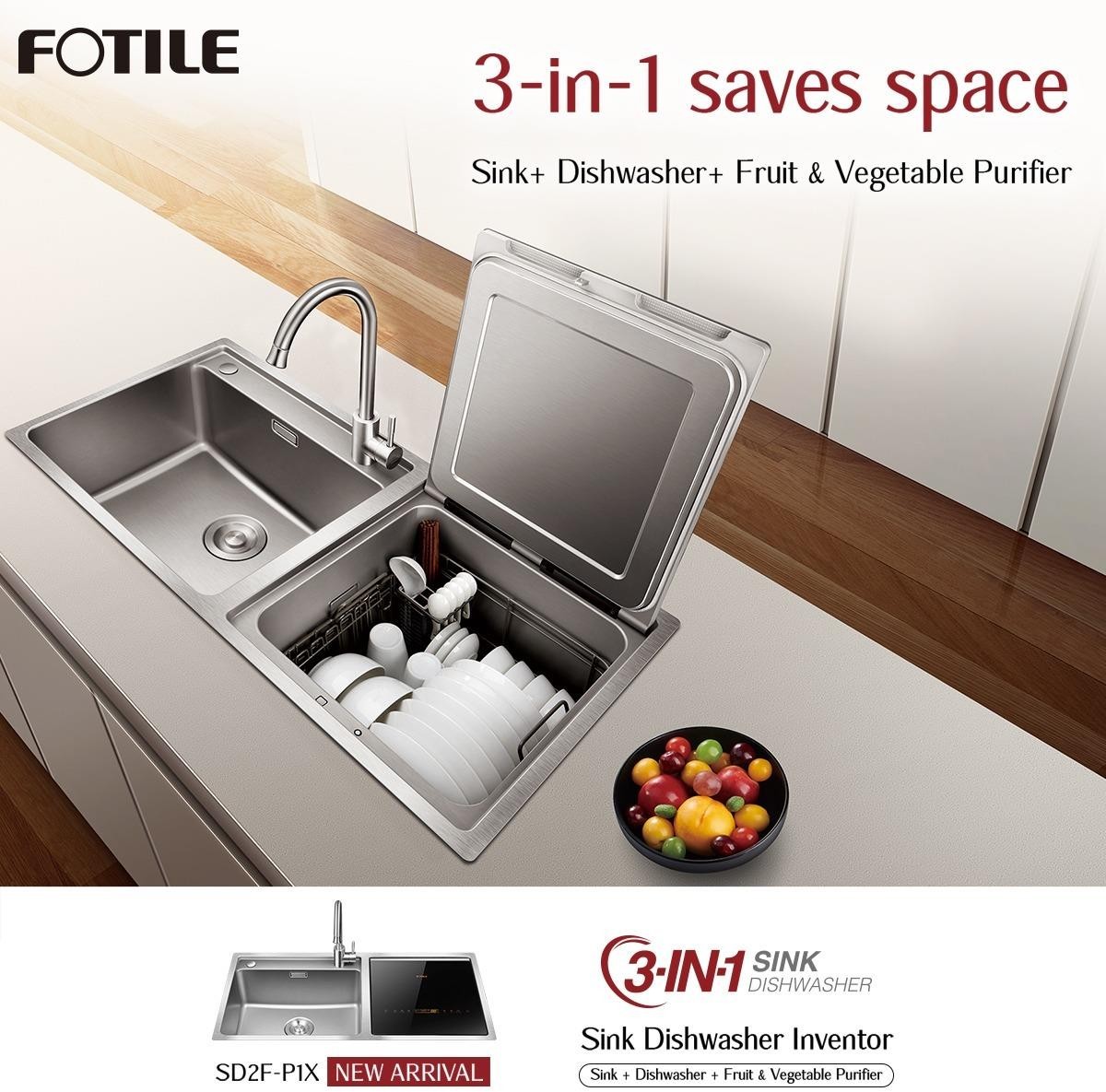 Presenting the finest dishwasher money can buy!
Fotile has been striving to improve every family's kitchen environment for the past 20 years. As Fotile all we do is for you because 'For love we do.' Injecting new technology and luxury aesthetics into the core of products through consistent innovation. To the trusted range of products; Hobs, Hoods, and Ovens the Dishwasher is a new addition to Fotile Pakistan's technological breakthrough in improving the kitchen experience.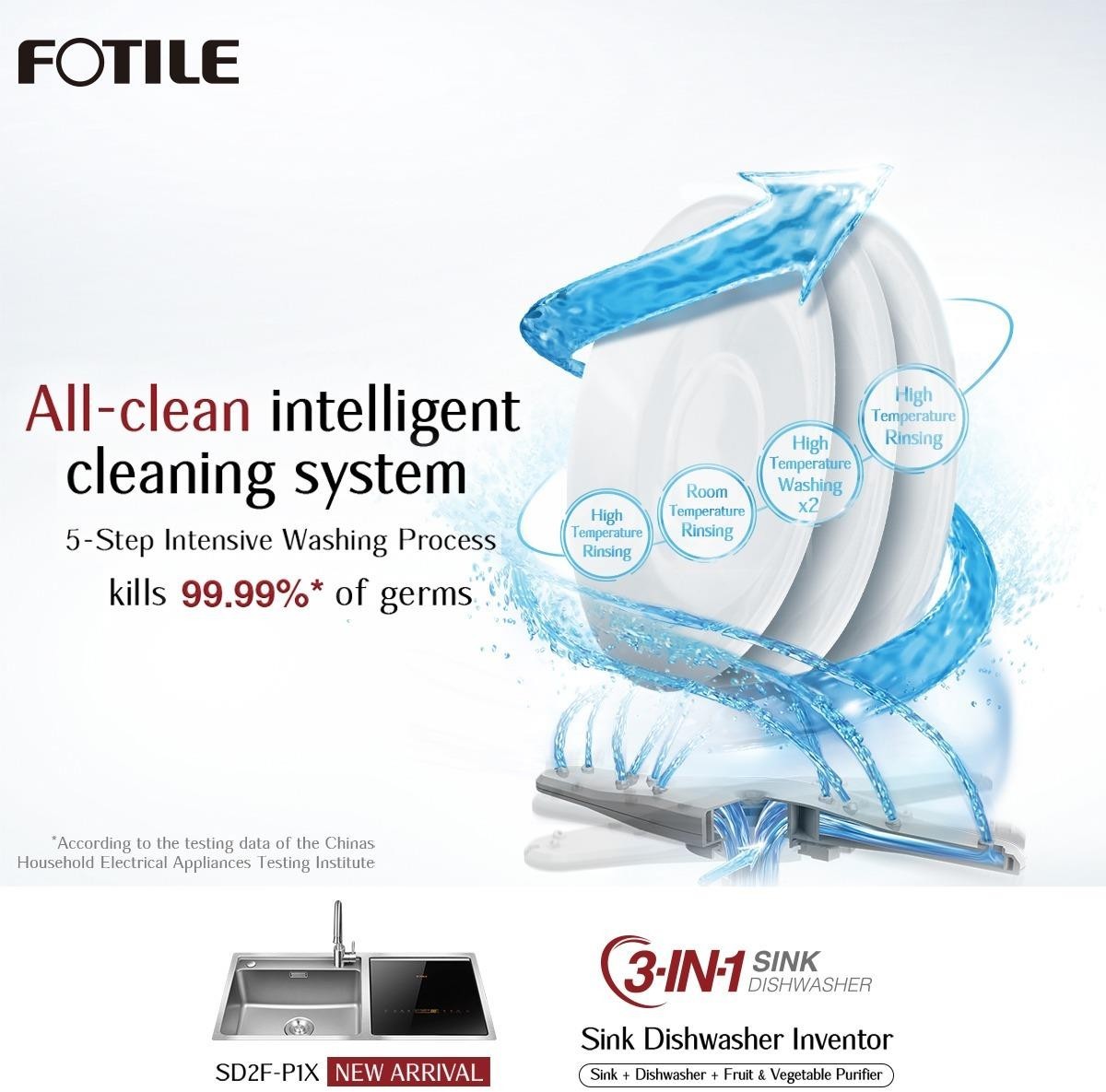 Minimizing the volume of water required, Fotile Dishwasher efficiently cleans the dishes using less water. Even though high water temperature cleans more effectively but manual washing with hot water means burning your hands. With All-Clean Intelligent cleaning system, the hot wash of the Fotile dishwasher ensures ultra-cleaned dishes with no blind spots. This results in providing you a 99.99% sterilization rate which implies way more cleaned and sanitized dishes than manual washing.
A dishwasher that makes your dream of clean dishes come true
The secondary contamination of what you eat comes from the dishes washed by the detergents with having chemical constituents in them. Fotile Dishwasher is an environmental friendly alternative to your traditional dishwashing practice. The patented high-frequency wash eliminates the detergent residuals on your dishes and results in clean and uncontaminated dishes for use.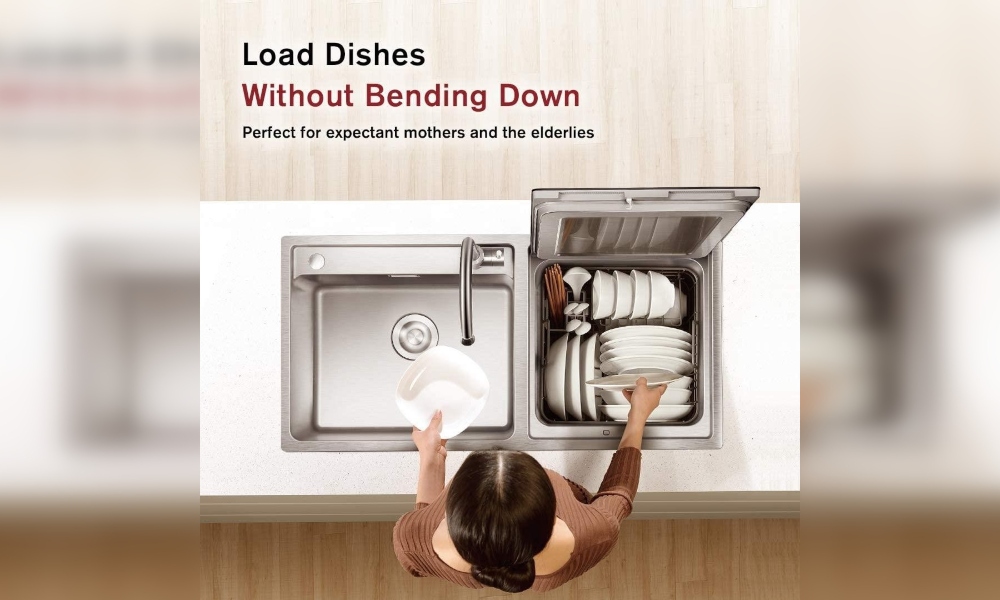 Washing dishes is a stanch and tiring chore as it requires you to bend down on the sink and stand in an uncomfortable posture. Fotile dishwasher is ergonomically designed to eliminate the need of bending down and the dishes can be loaded in the dishwasher without bending down. Also with manual washing, you have to deal with slippery soapy dishes which tend to break now and then. But a dishwasher keeps all your precious dishes safe.
Now your kitchen will look tidy at all times. The uncleaned and dirty piled-up dishes in your kitchen sink or basin make your kitchen the most unpleasant-looking place. Having Fotile
Dishwasher at home, the uncleaned piles will be out of sight and cleaned in the dishwasher. Providing convenience to your overall kitchen experience.