The world faces the coronavirus crisis head-on, with 4,322 confirmed cases in Pakistan and our country continues to scramble to win this battle. During this crucial time, hospitals have become a No-Go area where people are generally avoiding a visit to the hospital for minor illnesses and injuries.
Teleclinics are playing a major role to facilitate people during this time, speaking to a doctor over the phone for an ailment instead of physically going to a clinic or a hospital makes a huge difference during COVID-19 as hospitals present a high-risk factor for catching the coronavirus.
A Guide to Various Teleclinics Being Set up In Pakistan:
Aga Khan University Hospital
The Aga Khan University Hospital is providing patients with the facility of teleclinics simply by booking an appointment. Teleconsultations for various specialties are being offered including, blood disorders, children's hospital, cancer care, Diabetes, ENT, Pain clinic, nutrition clinic and much more.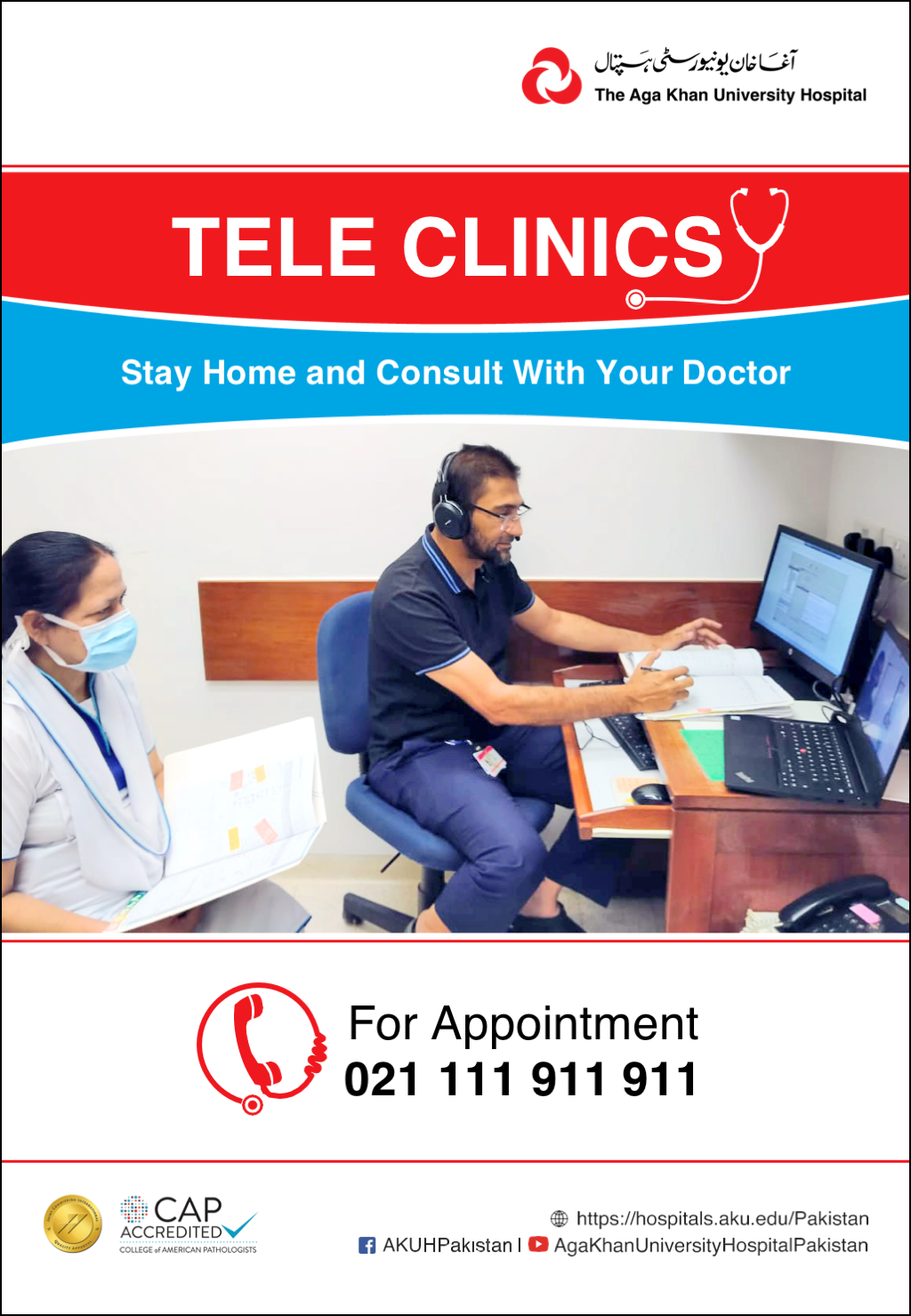 Tele Consultations for Specialities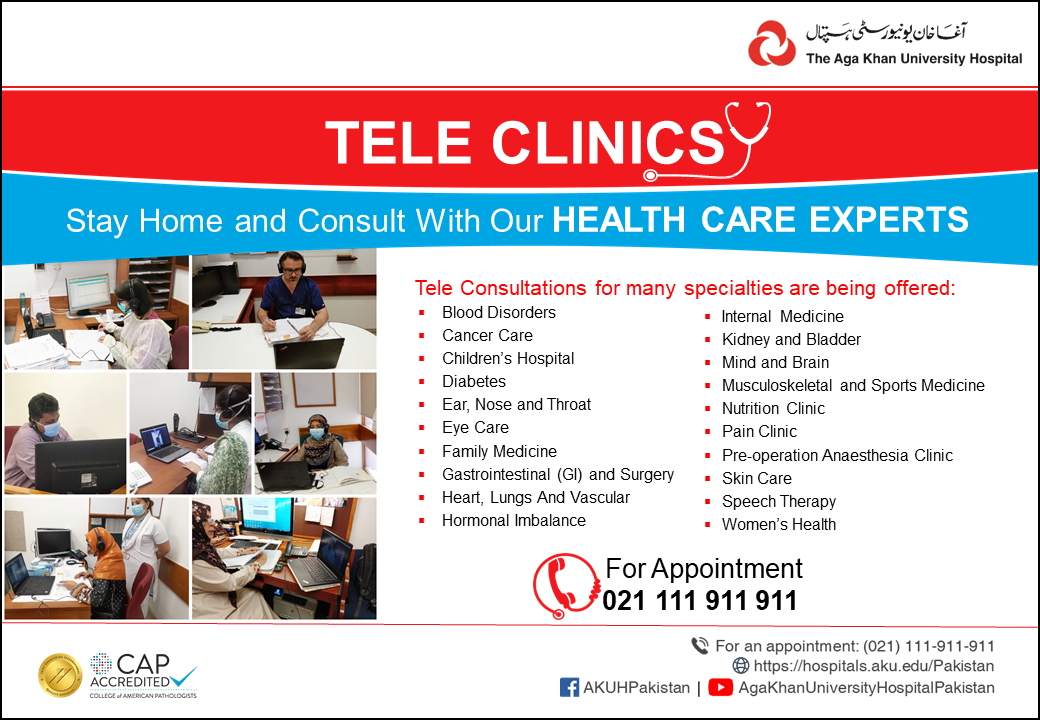 doctHERs & oladoc
Leading digital-health service providers in Pakistan, doctHERs and oladoc have joined hands to help Pakistan fight the COVID-19 pandemic. Joining forces, both these resourceful enterprises are now providing free access to specialized COVID-19 focused digital content, online counselling & video-based consultations from qualified doctors, to protect and inform the masses in this hour of need.

Read more on DoctHers and Oladoc here
Liaquat National Hospital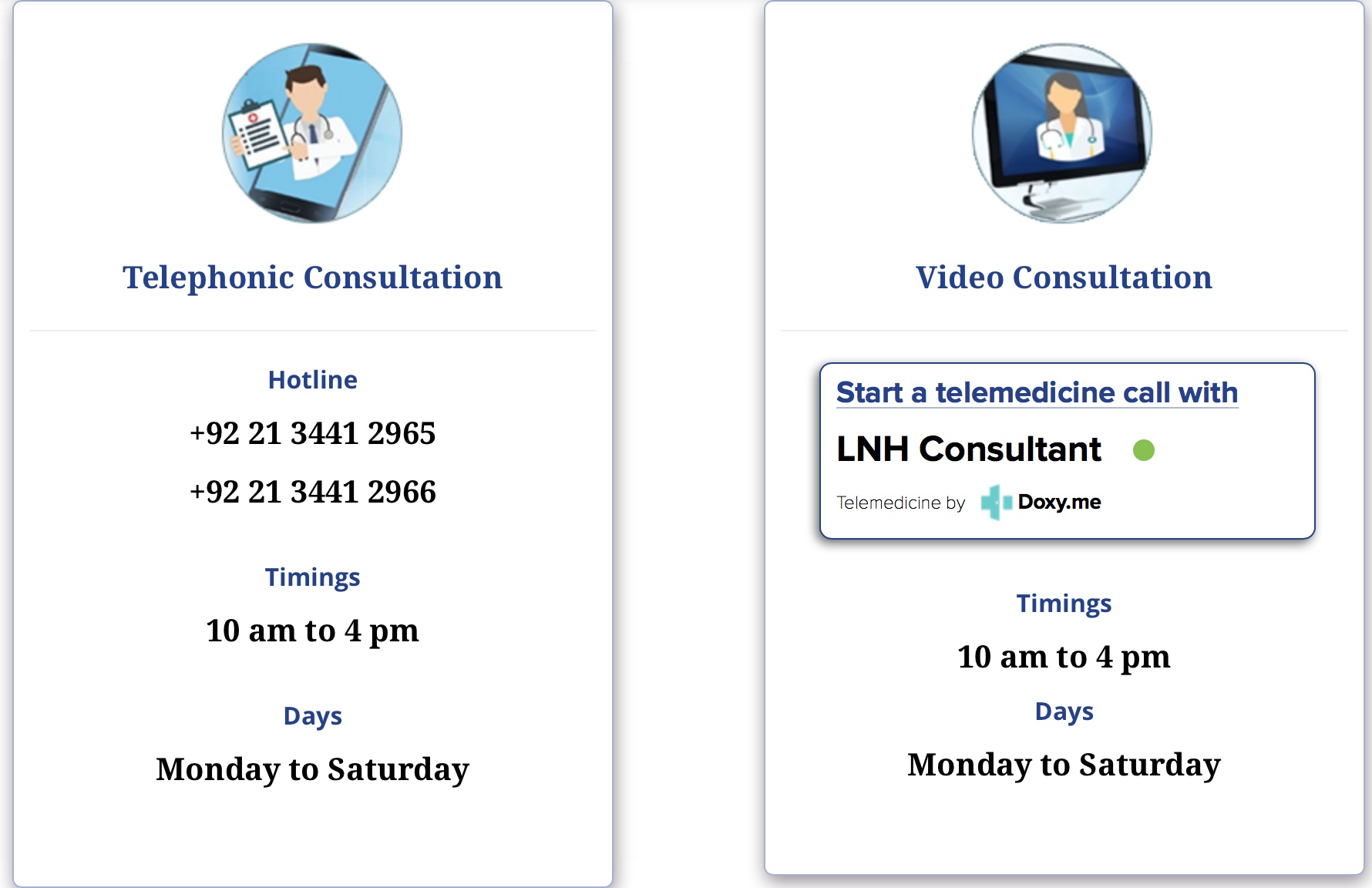 Apple Tree Pediatrics
American Teleclinic
Inaugurated in Rawalpindi recently, offers teleconsultation services connecting the users to physicians in the US and UK through a live link via the Shfa4U portal and universal EMR in presence of a local doctor.
What are the major benefits of Teleclinics during COVID-19?
Implementing teleclinics focused on addressing the needs of low-acuity patients with disease exposure concerns.
Prevent overcrowding in emergency departments, urgent care clinics, and primary care clinics.
Tele clinics can also be used to address on-going healthcare needs of patients with chronic illnesses to reduce in-person clinic visits.
Consultations over the telephone/ internet reduces human exposures (among healthcare workers and patients) to a range of infectious diseases and ensures that medical supplies are reserved for patients who need them.
Specialty care can be given to patients in areas without such facilities such as the rural areas.
Stay tuned to Brandsynario for the latest news and updates!