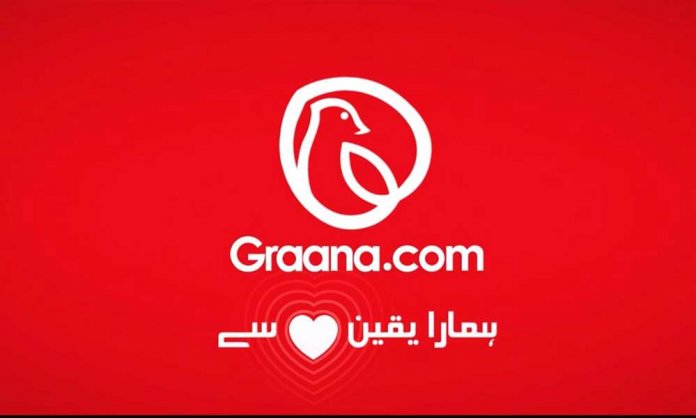 Graana.com
2020 taught us that even if the world suffers from a global pandemic, life waits for no one. And with life goes on, all that is attached to it. So you have to get your monthly groceries, go to work, get married, make investments, among other things. But there was another lesson that we learned thanks to the year, and that was, we can do everything online, even if that means buying, renting, or selling property.
Go Online To Deal In Real Estate
Just imagine how cool even the idea is that just how you go and buy a burger online, precisely that way you can deal in real estate and with full confidence that you will not be scammed.
Taking a look at the recent ad by Graana.com gives you that feeling. Signing Shaan Shahid as the ambassador, the brand does not do unnecessary dramatization. No, they go straight into the matter of providing facts and information telling you that they know their stuff. Having Shaan on board, a massive name of the Pakistani Film Industry certainly plays a significant role as well because people from all over the country know Shaan. And when you know someone, you automatically trust what they stand with.
Positioning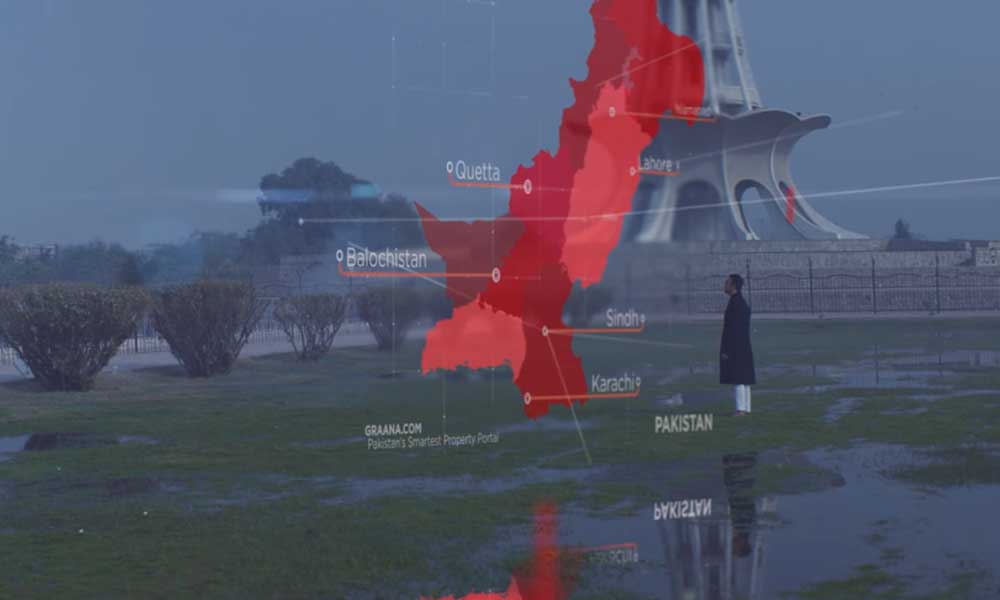 Throughout the ad, you can see visuals of Pakistan but what was even better was they had positioned the DVC. They had employed the national identity by showing Pakistan, and they had taken an informational approach with facts and figures scattered on the digital map of the country.
It seems alien, doesn't it? Very foreign? But is very local indeed. Providing the fantastic service, CEO Graana.com Shafiq Akbar, and Directors Farhan Javed and Arslan Javed, have joined hands to present a world-class service to the Pakistanis. A Pakistani at the core, with an extensive experience having worked in the UK for the past two decades, is set to deploy the same standard at Graana.com in Pakistan.
Graana.Com Experience
Seeing such an ad would spark an interest in anyone, so we, too, went to the website of Graana. And what an experience that was. You just have to put in your preference, and be it a place you are looking to buy or rent; you get to see a very relevant list.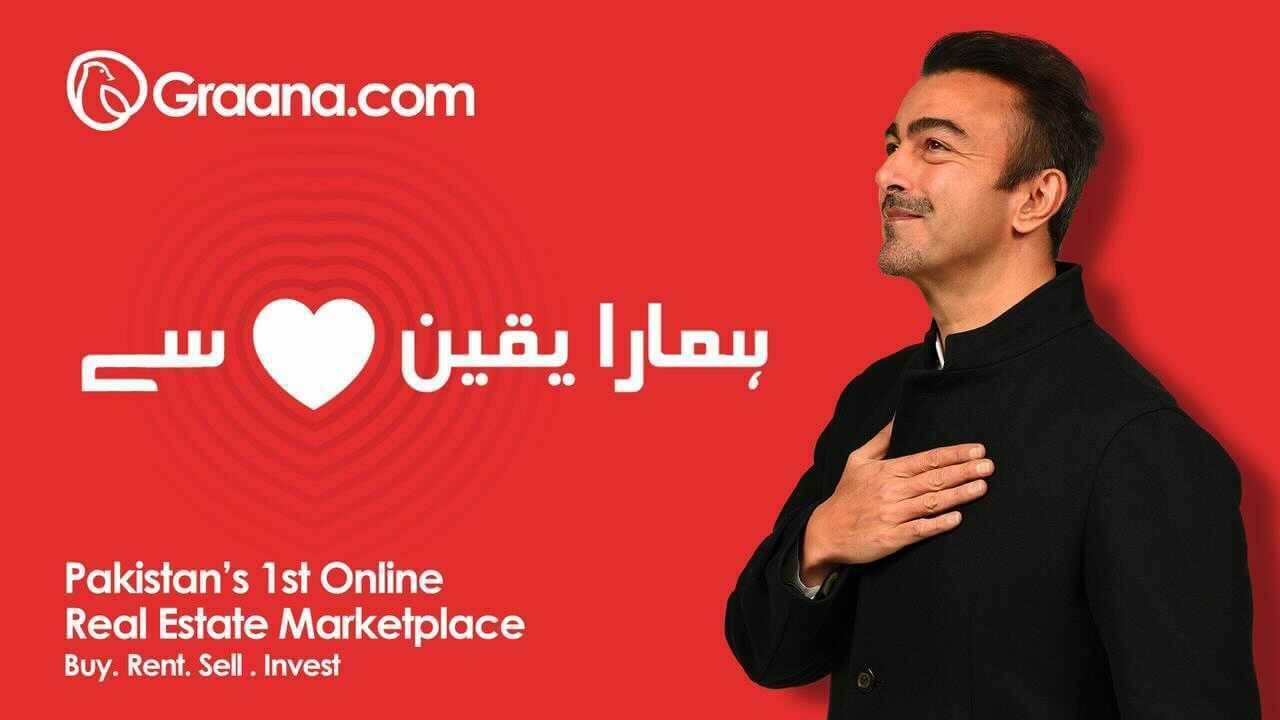 The resolve – 'Hamara Yaqeen Dil Se' manifests the ideals and objectives of Graana.com which seeks to sort out the needs and provide transparent and authentic real estate services to the Pakistani community, since the success lies in 'working together' for a better community, for a better tomorrow.
The fact that they are Pakistanis is important because there is a level of trust attached; you know that the people facilitating you are fellow countrymen. So they know the territory as much as you. In fact, as the ad suggests, more than you.
Graana.com Celebrate its Launch Nationwide
The grand launch of Graana.com was celebrated nationwide, as major landmarks across Pakistan were turned red.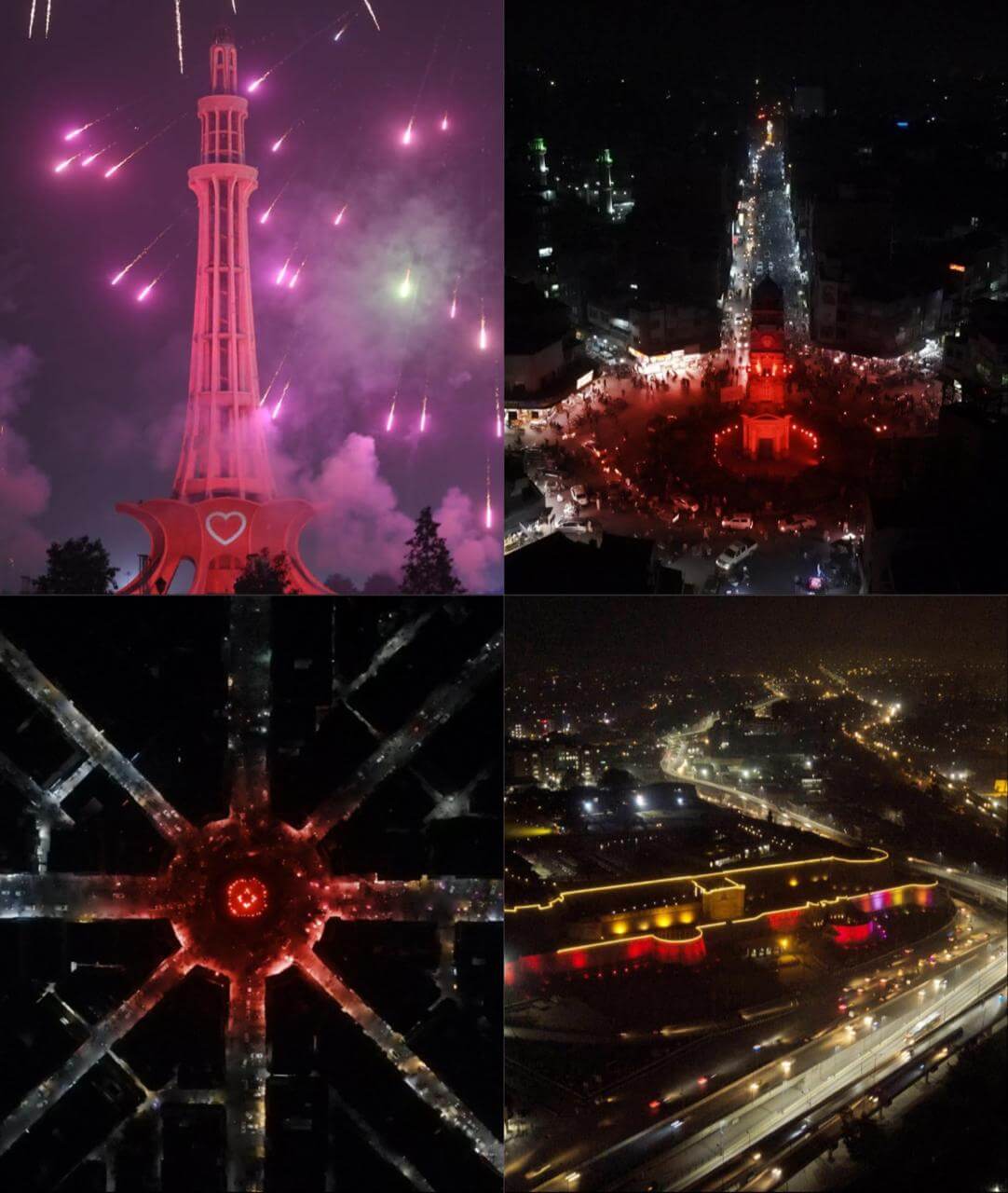 Graana.com showcased 'Pakistan par Hamara Yaqeen Dil Se' themed projection show on the city's most iconic landmark – Minar-e-Pakistan, highlighting the history and heritage of Pakistan, including the indigenous and radiant truck art.
In addition, the Clock Tower in Faisalabad and Qila Bala Hissar in Peshawar were also illuminated red, to mark the launch of services with 30+ offices in 20+ cities.