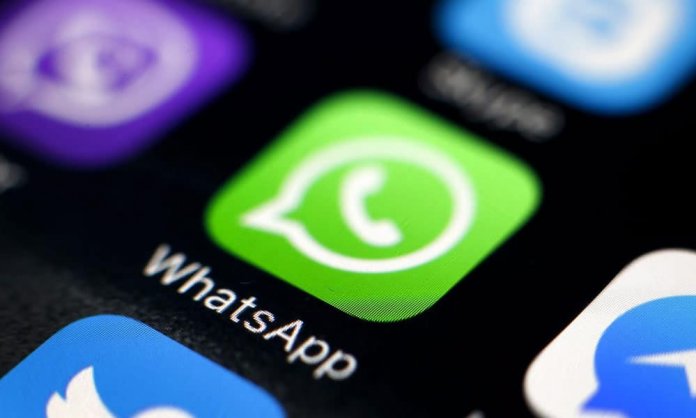 Whatsapp is amongst the world's most popular messaging applications in the world. There will be hardly any smartphone user who won't have the magic app installed. Consequently, it has become really hard to operate our daily lives without it.
However, a warning has been released by Pakistan's Ministry of Interior, refraining government employees from using Whatsapp.
The app was deemed risky as it sends users' information without their intervention to servers abroad and reportedly leak data, sending information from device's address to remote server.
The notification, classified as confidential, rates Whatsapp as the most blacklisted Andriod and IOS app by organizations.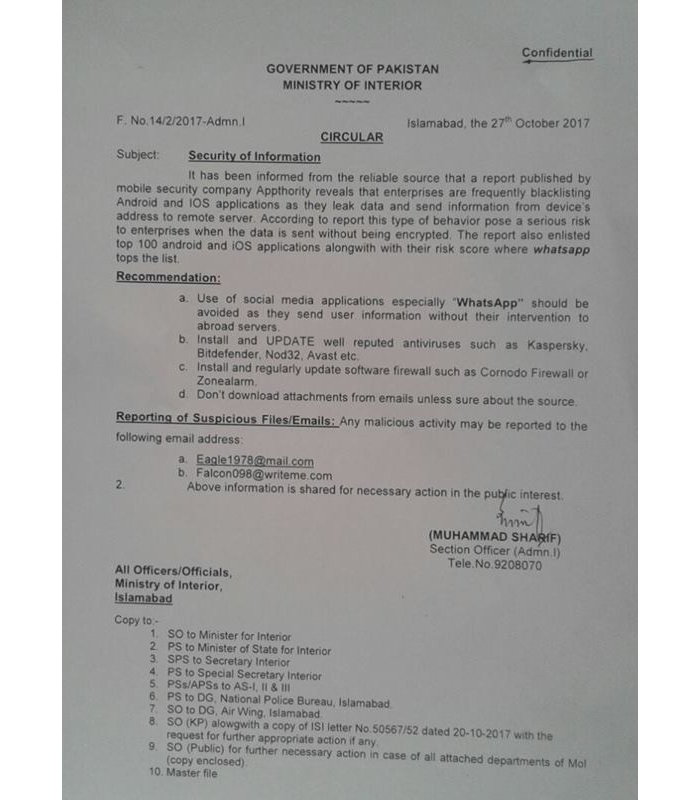 The official communication recommended:
"a) Use of social media applications especially "WhatsApp" should be avoided as they send user information without their intervention to abroad servers
b) Install and UPDATE well-reputed antiviruses such as Kaspersky, Bitdefender, Nod32, Avast, etc
c) Install and regularly update software firewall such as Comodo Firewall of Zonealarm
d) Don't download attachments from emails unless sure about the source."
Government's warning clearly indicates that everybody should take caution against probable dangers of Whatsapp. While it boasts over a billion users, it also has a danger looming of potential data leaks.
Stay tuned to Brandsynario for more updates.